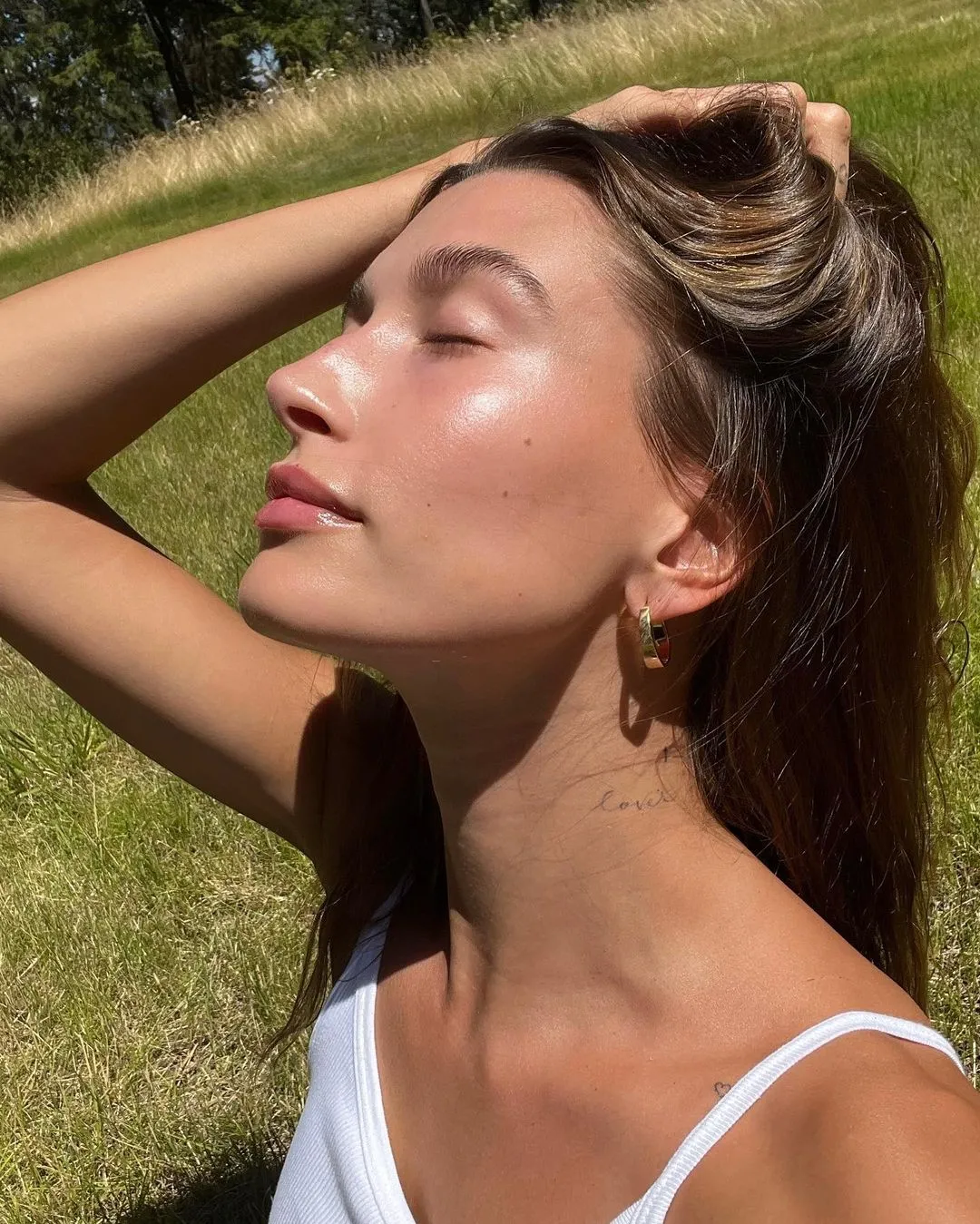 If you're into all things skincare, you may have already heard of the term "glazed donut skin." For the uninitiated, the term has been all over social media these last few months, and it's been popularized by skincare enthusiasts like  Rhode Skin founder Hailey Bieber to describe skin that is undeniably glowing, radiant, and vibrant. 
What Is Glazed Skin?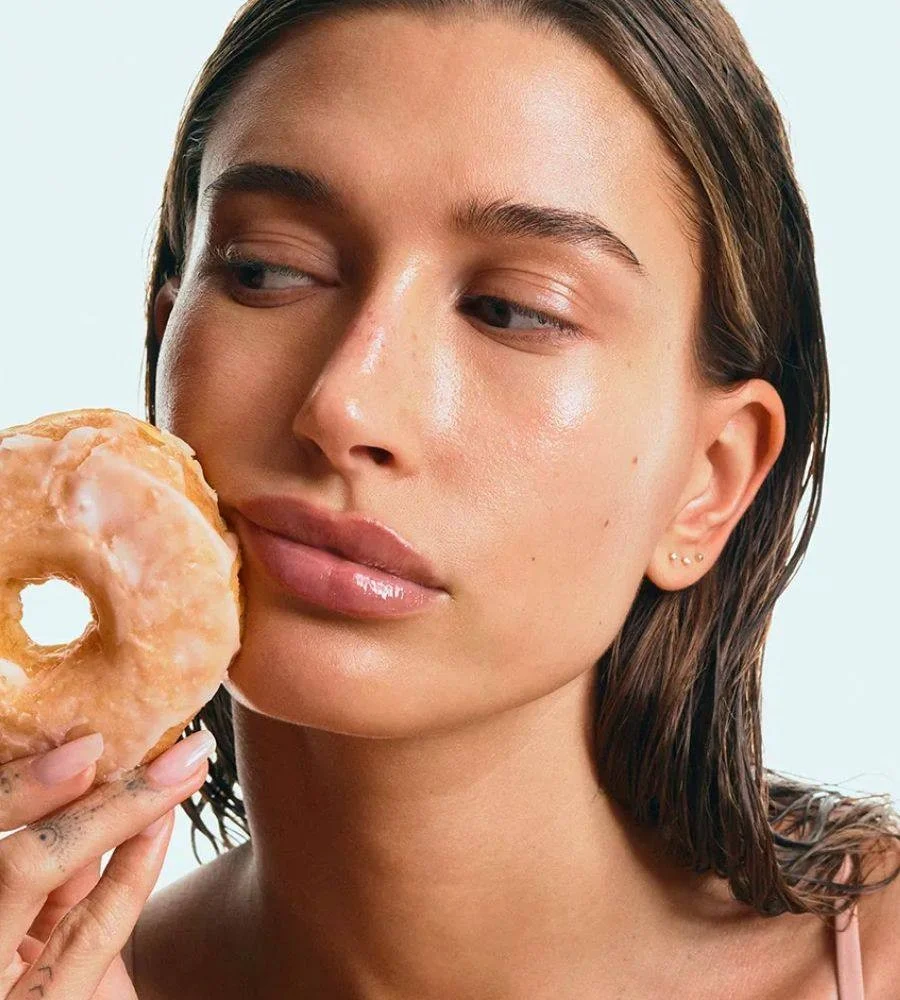 A tasty term used to describe ultra-hydrated and plump, dewy skin, it's the perfect trend to try for a fresh, youthful and healthy sheen, especially now that it's Winter- and 'The Cold Makeup' look is all the rave! While the primary goal of glazed doughnut skin is similar to that of glass skin—to yield a lit-from-within glow—a few things set the two apart.
The former "involves using fewer, more strategic products to achieve healthy skin. Meanwhile, glass skin routines notoriously tend to involve as many as 10 products or more. While both prioritize hydration to get extra dewy—glazed doughnut skin involves another beauty trend: slugging.
How To Get Glazed Skin?
You can get the frosty gleam with makeup, but like most skin-centric looks, it all starts with proper skin care. Here are some steps to follow to jump on the latest skincare trend!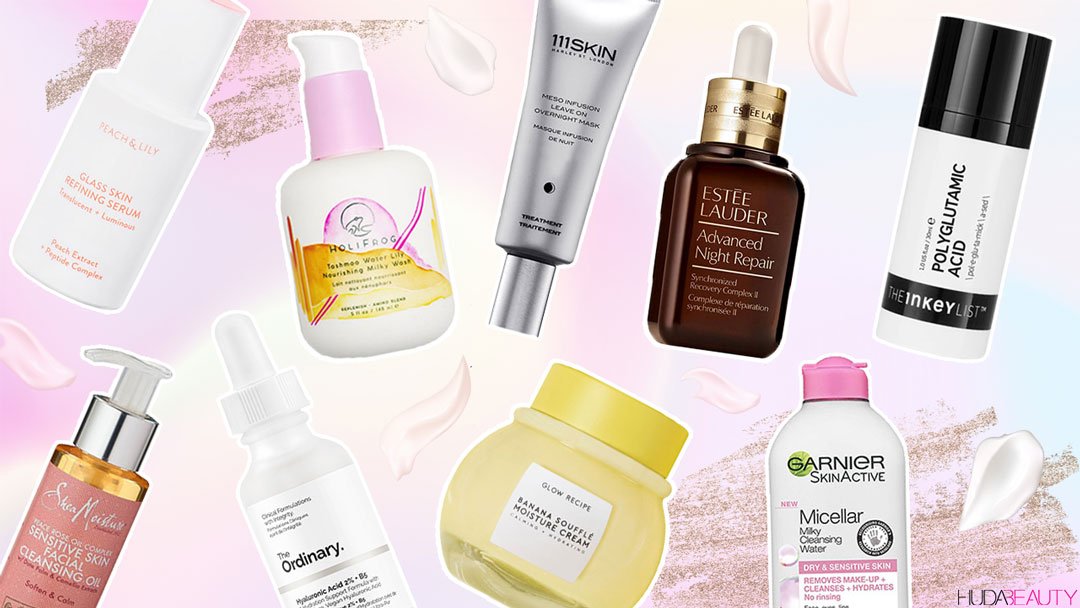 Step 1: Cleanse with a gentle, low-foaming, sulfate-free face wash or a cleansing lotion. Double cleansing is recommended if you want to get glazed skin at night. Using an oil-based cleanser first will draw makeup, SPF, and air pollution up and out, and a water-based cleanser as a second step cleans off sweat and residual debris
Step 2: Start by gently exfoliating to remove any flakes and get the smoothest base possible.  gentle exfoliation is key to sloughing off dead skin cells and creating a smooth surface for the ensuing shine to bounce off.
Step 3: Wipe over the skin with an alcohol-free toner, ideally with an essence.
Step 4: Use a hydrating skin serum. Look at Hyaluronic Acid as the star ingredient.
Step 5: Apply a rich moisturizer. Here's when the glaze gets real, courtesy of slugging. Look for an occlusive that works with your skin type and isn't too uncomfortable or messy
Step 6: To bring the glazed donut to look to the skin, mist your skin lightly with a facial essence. 
Step 7: Apply Lip Balm As the final icing on the cake (or glaze on the doughnut), a super nourishing or glossy lip product will come in handy to complete your look. Before bed, apply an overnight lip mask so you'll wake up with a supremely moisturized pout. For glazed doughnut skin and lips come daytime, reach for your go-to balm, gloss, or lip jelly for major shine and slickness.
Mixing an oil into your foundation, or pressing a small amount of oil into your skin after applying your makeup. Just be careful where you're placing your glow so it doesn't turn into an oil slick. You should be hitting the high points of the face. The entire face shouldn't look like glass or wet—the high points should be the most wet, and your T-zone can have a light sheen.
Glazed Skin For Oily Skin Type?
People with a naturally oily skin type don't need to apply extra products to achieve this; they're already on trend! Oily skin or not, you too can look like your best-glazed self. It's just about finding the right products.  It might also be a good idea to modify your routine by adding a hyaluronic acid serum and light lotion since too many hydrators or heavier creams can clog pores. If you have sensitive skin, prone to ace-you can stick to your regular skincare routine and try out highlighters, brighteners, and facial mists to give yourself a glow.
The trick is to employ formulas – from essences to serums – that promise to deeply hydrate. After that, seal them in using an equally hydrating moisturizer. Top tip: Bieber always applies her serum to damp skin, so it "soaks in a little better", as she previously revealed on Instagram.
So there you have it, healthy, glowing glazed donut skin is all about layering up your skincare and making sure it's the hydrated top to bottom!