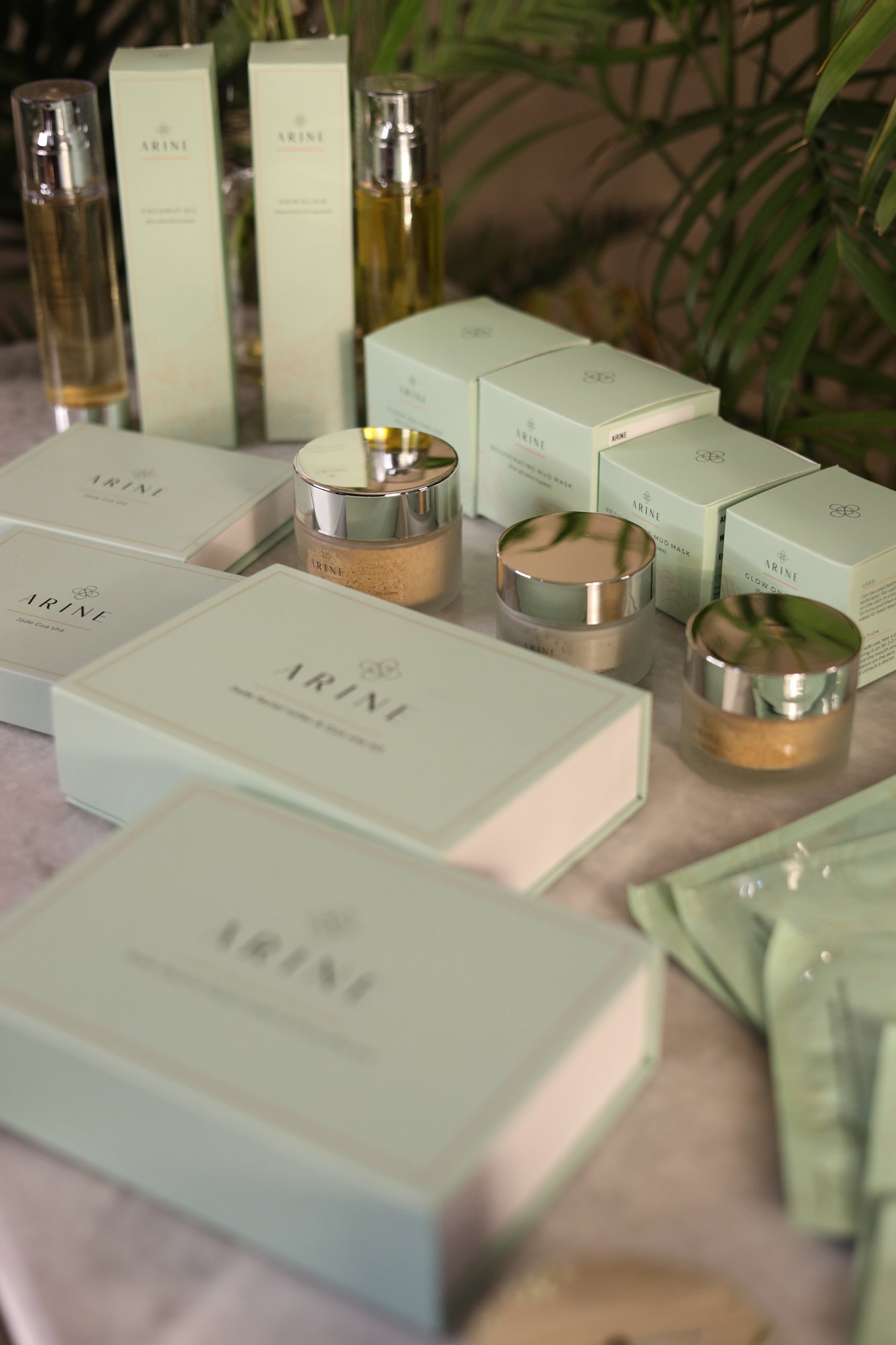 Taking care of your skin is really important and including a variety of good skincare products made of ingredients that are also gentle on the skin in your skincare regimen is sure to bring great results. Having a well-suited skincare routine is vital and this is where Arine comes into the picture with its selected range of skincare products that gradually improve the skin's appearance with regular use. The handpicked products and long-lasting quality make the brand distinctive from the rest.
ARINE
is a skincare brand that was established 2 years ago. It made a name for itself in the market gradually over the past 2 years. The objective behind establishing the brand is to create a one-stop shop for all your skincare needs and to deliver the products to people all over Pakistan in a prompt manner.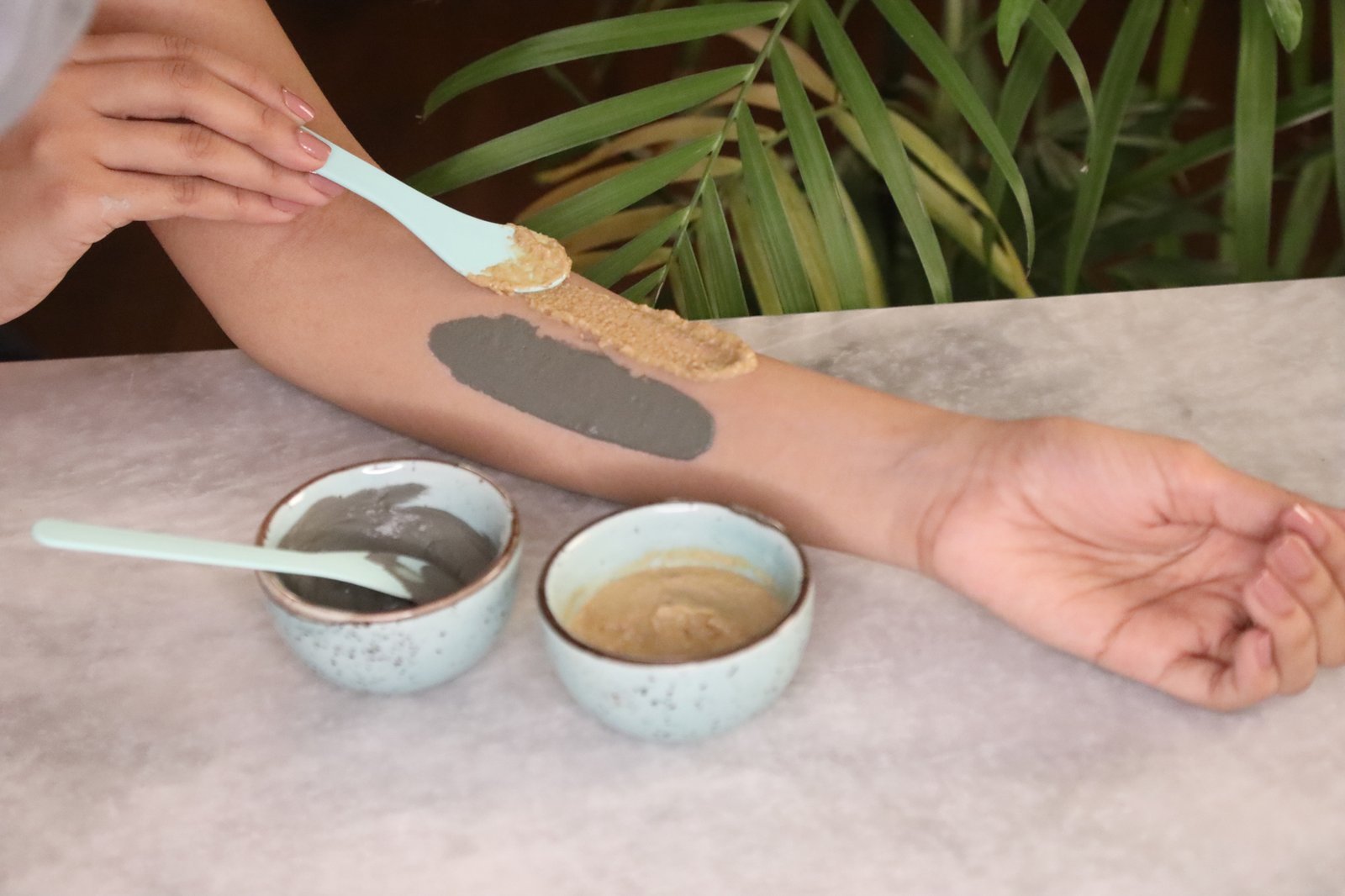 After hearing numerous reviews about their popular mud mask,
Sunday Editors
sat with the founder of the brand, the multi-talented, Alina Ashfaq to get more insight into her brand.
What inspired you to create your own brand?
I always felt like there was a lack of good quality skincare in Pakistan. Having struggled with finding the right skincare regime for myself, I found formulas that worked wonders. My father was a doctor and some of the compositions of my products were found by my late father. I carried them forward by running formula tests including testing the products from PCSIR.
Why do you feel organic products work better?
Organic products always give the skin a comfort hug and gradually show results, that too without the use of harmful chemicals on the skin. It is also easier to step into the habit of skincare with mild products that cause less harm to the skin.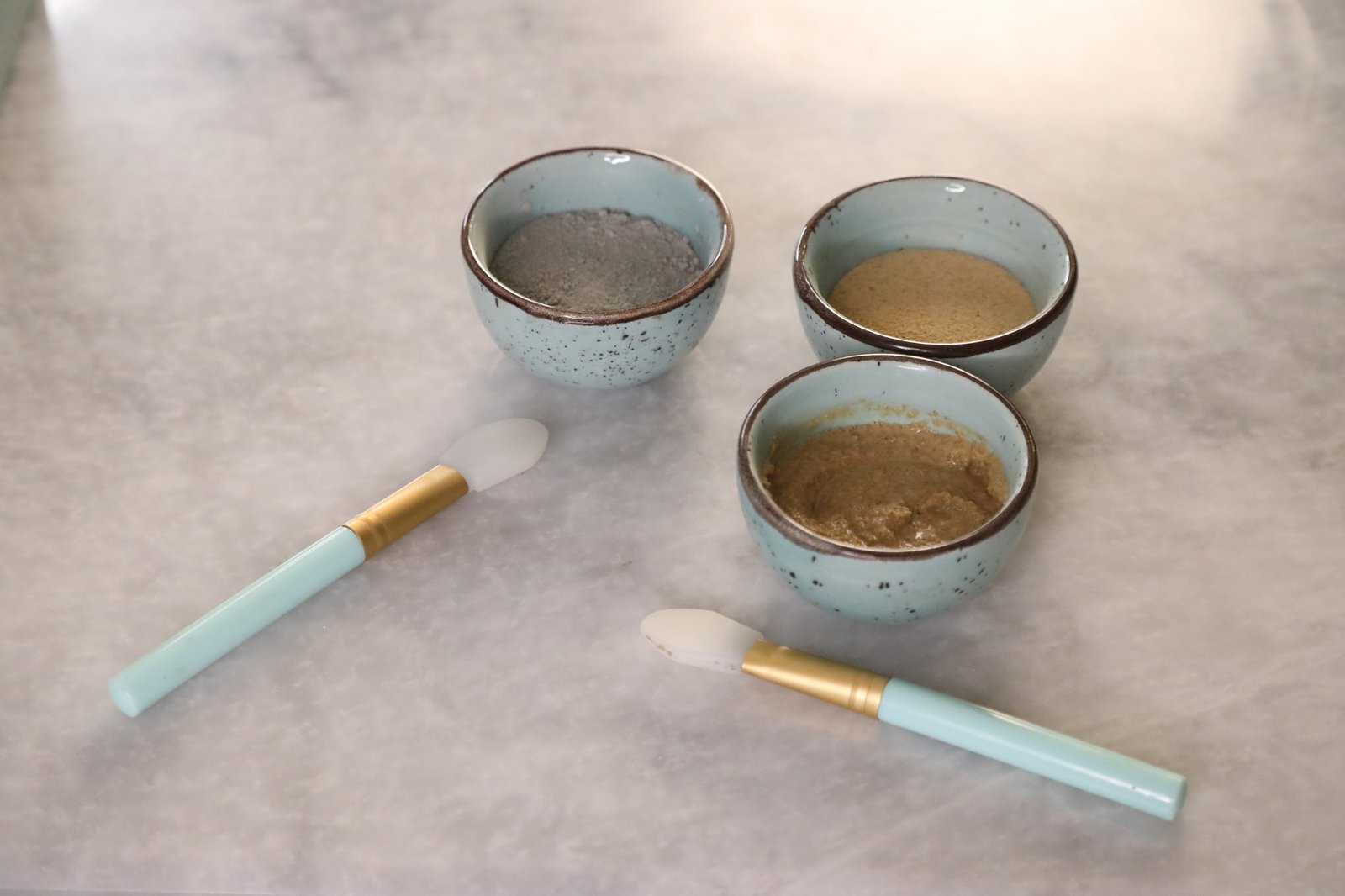 What's your favorite product?
My favorites are Hair elixir and Glow on the go mask. Hair elixir changed the way my hair looked and felt, and for so many others around me. I felt like the secret had to be shared with the world. Glow on the go is like a genie in a bottle. It does wonders. The vitamin C-infused beads help exfoliate the skin, as well as calm inflammation, leaving the skin feeling soft and supple.
What 3 things would you recommend for good skin care?
Skincare is all about consistency. Making it a habit to having your skincare regime before bed is something that works. Secondly, know your skin type so that you can shop for skincare products accordingly. You need to know whether your skin type is dry, combination, or oily. Lastly, always incorporate face massage in your skincare routine. This helps promote lymphatic drainage and improves blood circulation which gives the skin a more healthy and supple look. Products you could use for face massage include Arine facial rollers and gua sha.
Is the Gua Sha tool effective?
The rose quartz facial roller and gua sha tool help improve the skin's elasticity with regular use and we love the way it feels on the skin.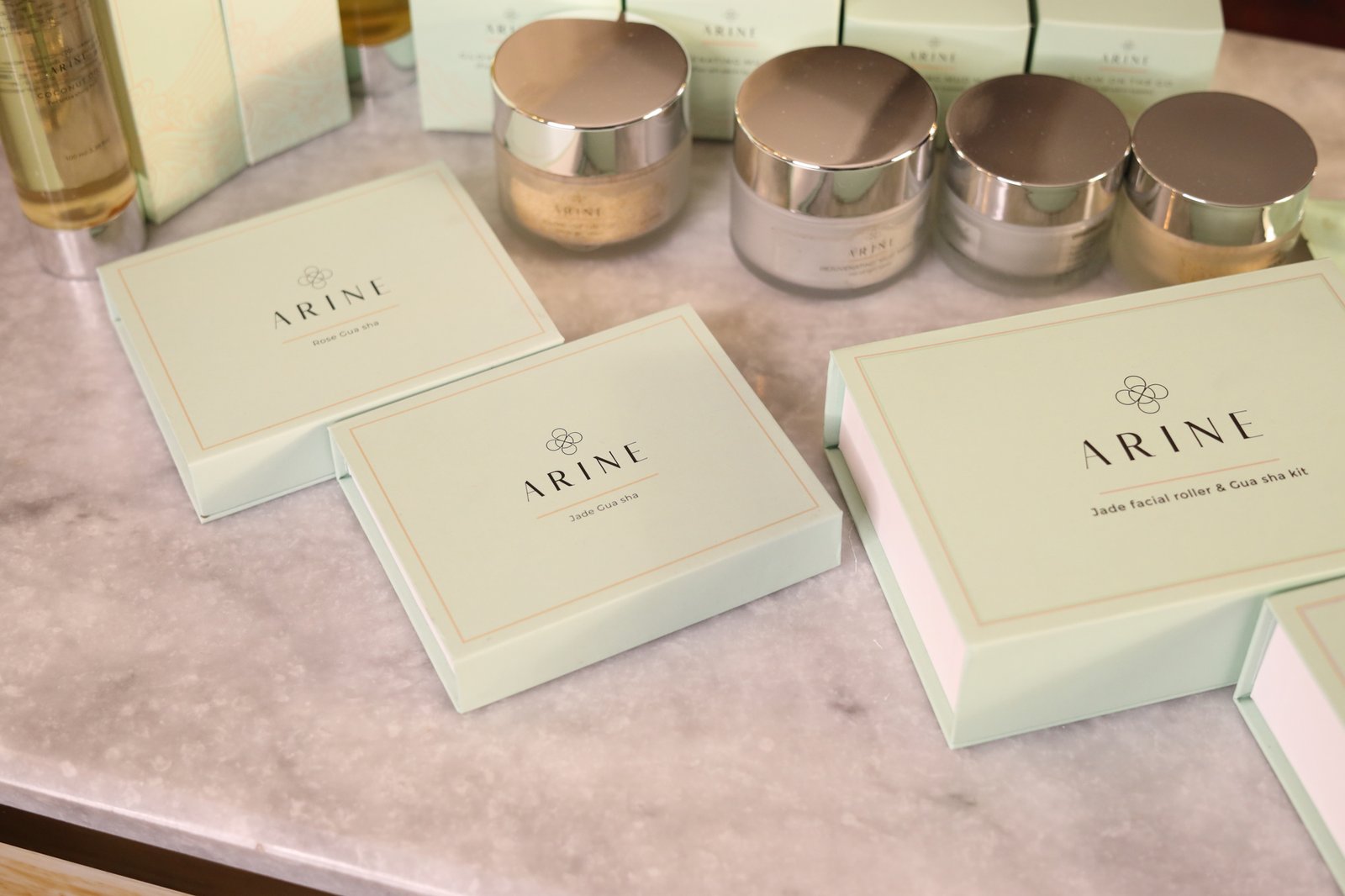 Does a healthy diet play a role in having clear skin?
Definitely. Avoiding excess oil, drinking enough water, and consuming collagen-boosting foods such as beans, avocados, fish, leafy greens, etc play a significant role in having clear and healthy skin.
How to keep the skin hydrated at all times?
It is a combination of using a good moisturizer overnight and drinking enough water during the day. Using hydrating masks 2-3 times a week also helps keeping your skin hydrated. Arine's Avacado sheet mask does wonders to instantly hydrate the skin as it includes ingredients such as fatty acids that help the skin appear more hydrated.
What one product do you carry in your bag?
My lip balm always travels with me.
Don't forget to visit Arine's website and instagram page and order your favourite organic skincare products.