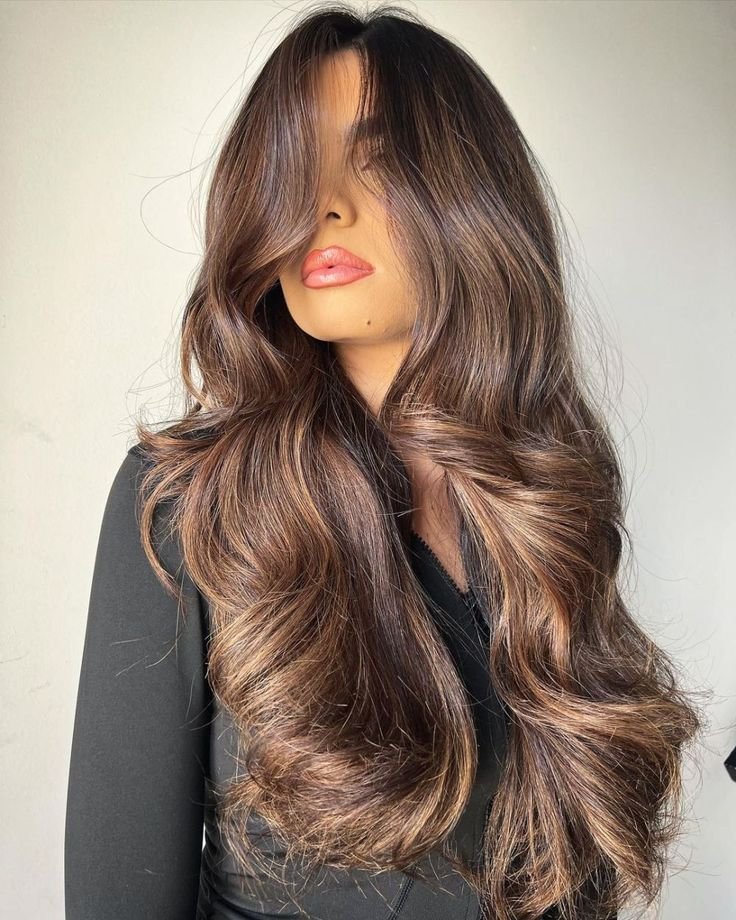 From fighting blackheads to detoxing your diet, apple cider vinegar has been a formidable player in both the skincare and wellness space for some time. And if that wasn't enough, it is now making a name for itself in hair care, which—given its versatility, accessibility, and the fact that it makes a killer DIY hair rinse!
What is Apple Cider Vinger?
Apple cider vinegar (ACV) is a type of vinegar made with crushed fermented apples, yeast, and sugar. It's used as an ingredient in foods such as salad dressings, pickles, and marinades. For many years, people have also used it as a home remedy for everything from fighting germs to preventing heartburn, and is now widely used in the world of beauty, particular for hair care!
Benefits Of Using Apple Cider Vinegar For Hair Care:
As per experts, ACV neutralizes and supports the natural biome of the scalp. Apple cider vinegar has anti microbial properties to cleanse and natural alpha hydroxy acids that gently exfoliate to encourage cellular turnover and create an optimal environment for hair to grow. On the hair shaft, ACV closes the cuticle, sealing in moisture and adding optimal shine. Here are some benefits of adding it to your hair care routine: 
Promotes a healthy scalp: The antibacterial and anti-fungal properties of ACV help to keep the pH level of the scalp balanced.
Reduces color fading:  For color-treated hair, ACV can help close the cuticles, thus maintaining your color's vibrancy.
Detangles: If you have hair that's prone to knots or tangles, anecdotal evidence suggests that ACV and a wide-tooth comb can help rid them.
Strengthens and softens: Apple cider vinegar coats the cuticle, leaving the hair soft and shiny.
Fights frizz: ACV can help smooth the hair and keep frizz at bay, making it a popular treatment option among those with curly and textured hair.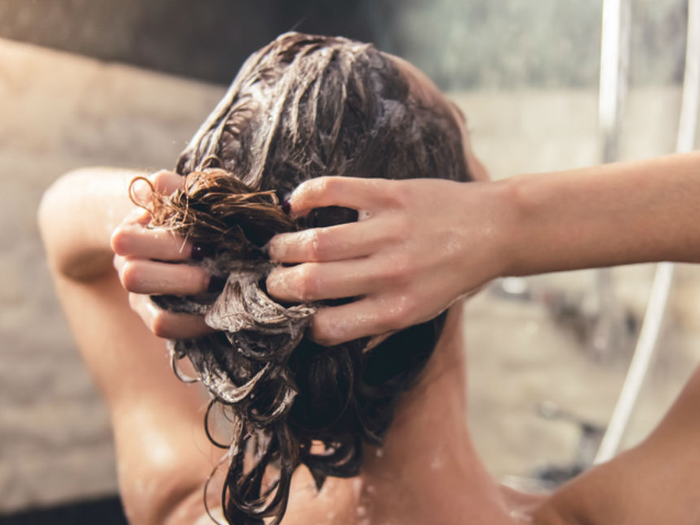 Reduces hair loss: With its potential ability to balance the skin's pH and clear the hair follicle from debris, that ACV can help reduce hair loss.
Which Hair Types Can Use Apple Cider Vinegar?
It is safe for all hair types, including color-treated tresses. It's especially beneficial for those with major product buildup, whether that's from hairsprays, dry shampoo, braids, or excess grease. And while oily hair types can get away with using a higher concentration of ACV, if you have dry hair, we recommend using a higher water to ACV ratio to avoid drying out your scalp.
How do I use apple cider vinegar on my hair?
While plenty of great ACV products are on the market, if you're on a budget, creating your own DIY rinse can be a more cost-effective option. You can customize your ACV-to-water ratio to modify the intensity of the mixture, depending on your hair type and your scalp concerns, however below is a great starting point for creating and applying a DIY ACV rinse:
Mix 1 part ACV with two parts distilled water (avoid using tap water, as this can be very acidic).
Place the mixture in a clean bottle with a nozzle.
Shampoo and condition your hair (using a deep, nourishing conditioner, then rinse.
Blot your hair dry in the shower, then lightly apply the ACV mixture and gently work it through the hair shaft with your hands.
Place your hair in a ponytail or secure it in a clip atop your head and let the product settle in for a few minutes.
Use lukewarm to cold water to close the outer layer of the hair and lock in moisture.