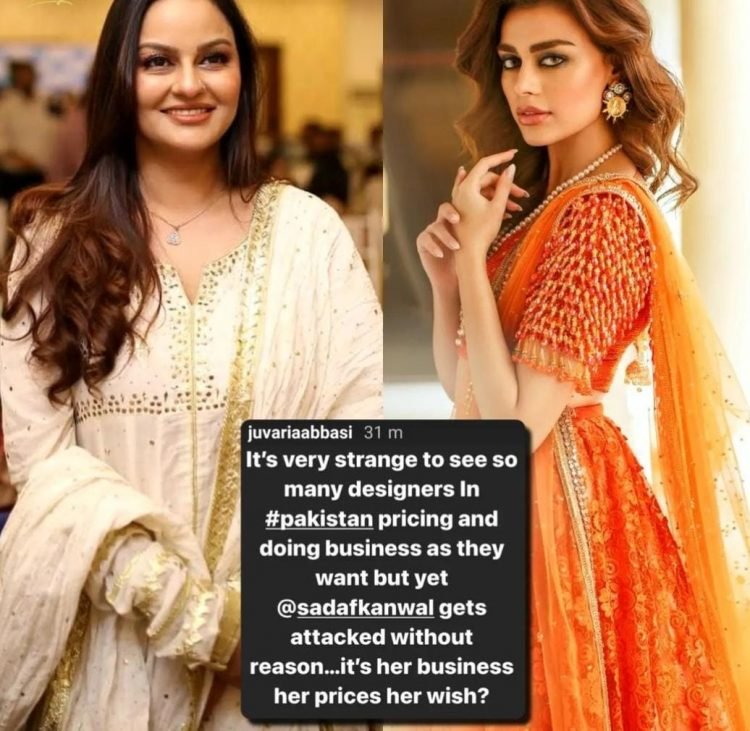 Sadaf Kanwal, a renowned model-turned-actor, recently stepped into the business world and launched her own clothing line;
Sadaf Kanwal Fashion
incorporates eastern wear.
However, the entrepreneur has come under the fire as a screenshot is circulating on social media due to the high prices she set for her clothing articles. An Instagram user revealed a chat with the brand,  inquiring about the price for an article which was quoted PKR 30, 000; erupted a wildfire of criticism as  Netizens bash her for exorbitant pricing for plain dresses.
Many
celebrities
have come out in Sadaf's defense including  Nadia Hussain, who is known for her outspoken nature as she posted on Instagram, 'It's Sadaf Kanwal business So it's her bloody choice whatever she wants to do. No one has the right to bash over her choice to run her business.'
Amidst the criticism, senior actress  Javeria Abbasi stepped in too, to support Sadaf's pricing decision for her brand. Calling out Netizens for creating an issue out of everything.
While celebrity support pours in for Kanwal and her brand's pricing strategy is rightfully at her discretion, it is important for brands to note the current inflationary and economical state of the country, and set prices accordingly to cater to the masses.