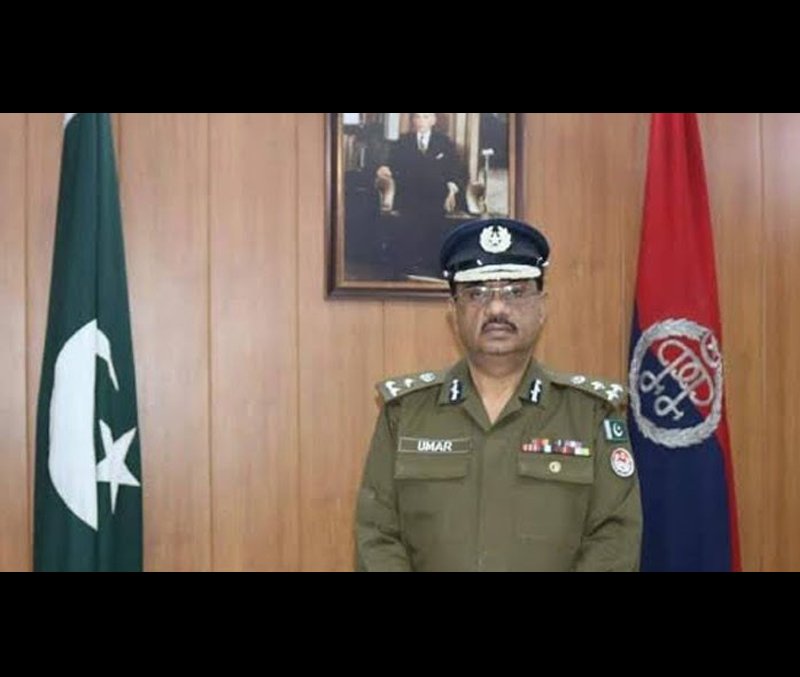 [video src="https://www.instagram.com/p/CE9oF91hAcc/?igshid=1on7z9r5s5jsh"]
Yesterday, news broke out over a mother of 3, gang raped on the Motorway that shook us all to our very core. But as always, there were only 2 reactions to the situation- those that called out for "public hangings of the rapists" and the others that continued to blame the victim.
Lahore Capital City Police Officer (CCPO) Umar Sheikh has put the blame on the victim of yesterday's motorway gang-rape incident for choosing one route when she could have chosen another.
The CCPO is set to lead the investigation of the gruesome incident. With opinions like this – we wonder what checks and balances are in place that do not weed out people like him from the system? But then again, what checks and balances?
Talking to Dunya News on the matter, Sheikh said that the woman had left Lahore's Defence area at 12:30am for Gujranwala.
"I am surprised that a mother of three, a lone driver […] after leaving Defence should have taken the straight route from GT Road — a generally well-populated area," he said.
The CCPO said that the victim should have "at least" checked her car's fuel tank before getting on the route as there is no petrol pump along it.
For most part – we couldn't fathom where this illiteracy and ignorance stems from. Blaming the victim for travelling by Motorway (a highway used by so so many travellers, every single day) instead of taking some time out for introspection at the part the police plays in the current law and order situation in the country is just mind boggling, and downright disgusting.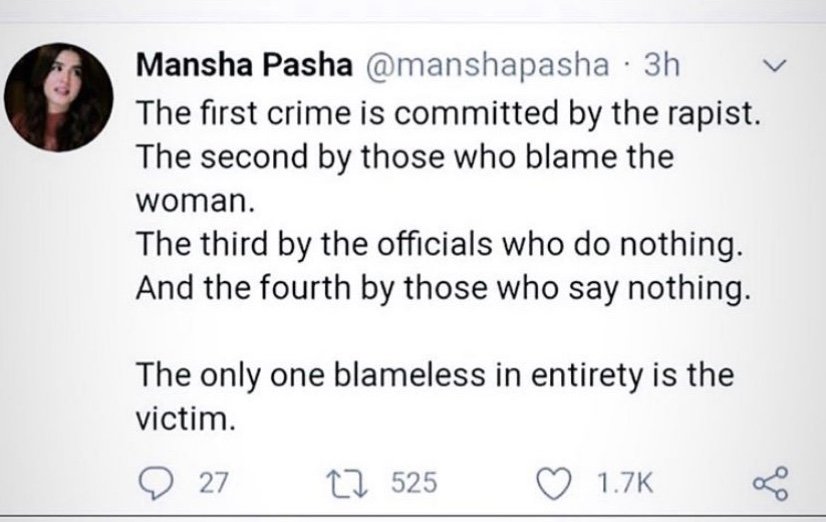 Responding to the CCPO's comments, Minister for Human Rights Dr Shireen Mazari said that "nothing can rationalise the crime of rape".
"For an officer to effectively blame a woman for being gang-raped by saying she should have taken the GT Road or question as to why she went out in the night with her children is unacceptable," she said.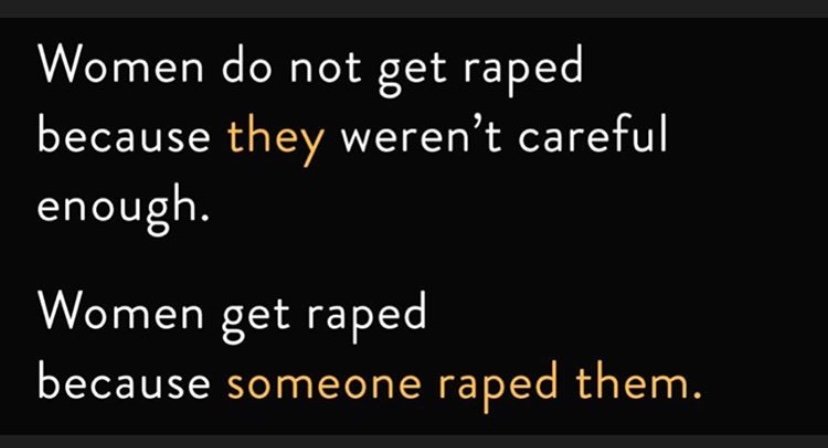 But in a country where the chapter of reproductive organs is being removed from science books, and where science books illustrate babies are made behind "wiggling flowers", and where there is no concept of sex education – we find ourselves shocked time and time again at how rape and rape culture continue to wreak havoc in the lives of all women.
Hanging of rapists might be the adequate punishment according to most, but it still does NOT solve the problem at hand. We need to educate both young girls and boys about good/bad touch – and should actively work towards making the streets a safe space for women.

Twitter went ablaze with anger over not just the remarks of the police officer, but also at the rape of the mother in front of her own children.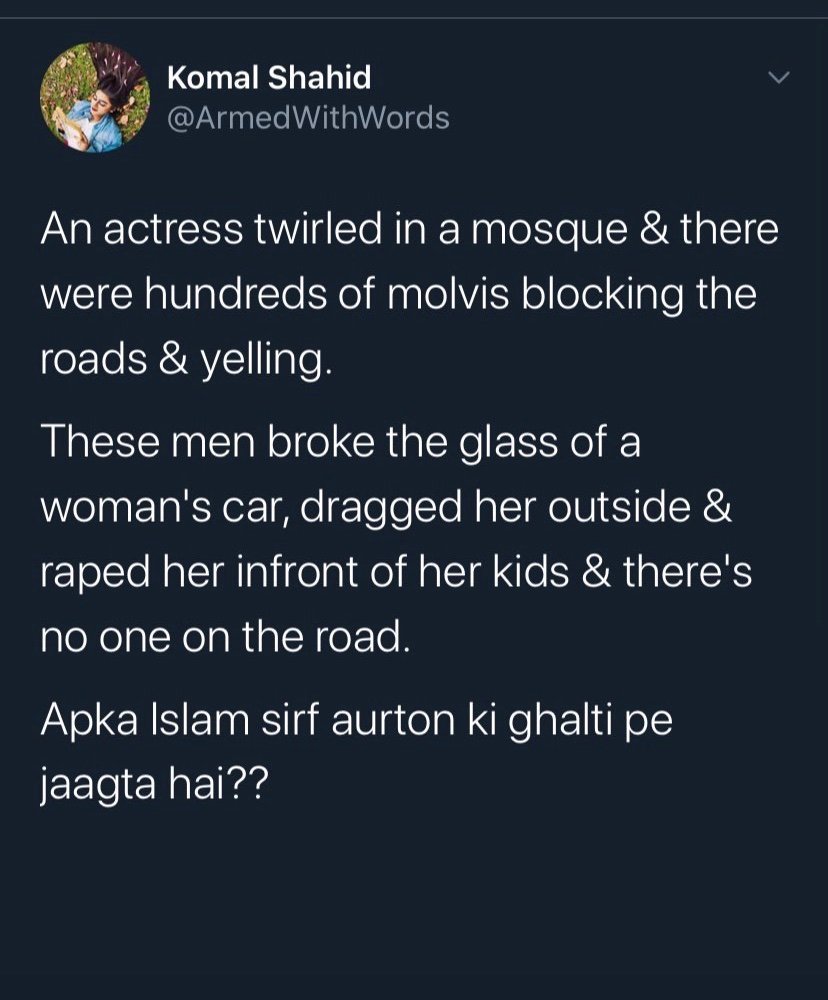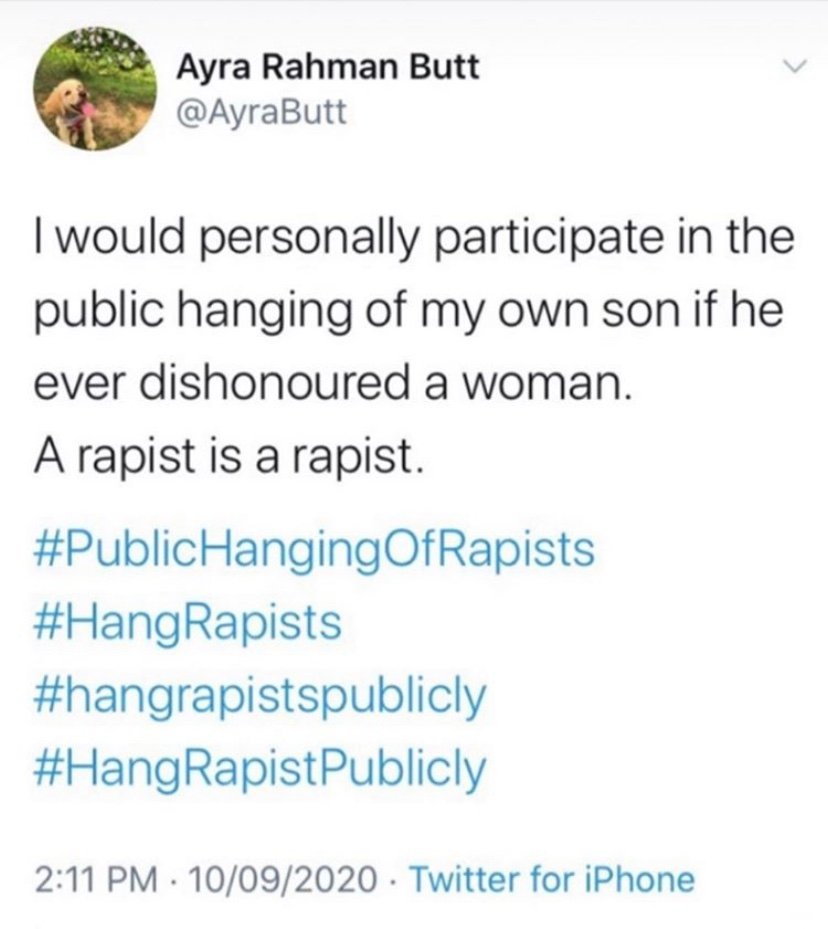 If this rape, and the countless others than have happened before it, don't make you think that there is a problem in our country in the way we treat women, then please do us all a favour, and quit calling yourself "human".