Video Circulating on Social Media Highlights the Suffering of a Transgender in Pakistan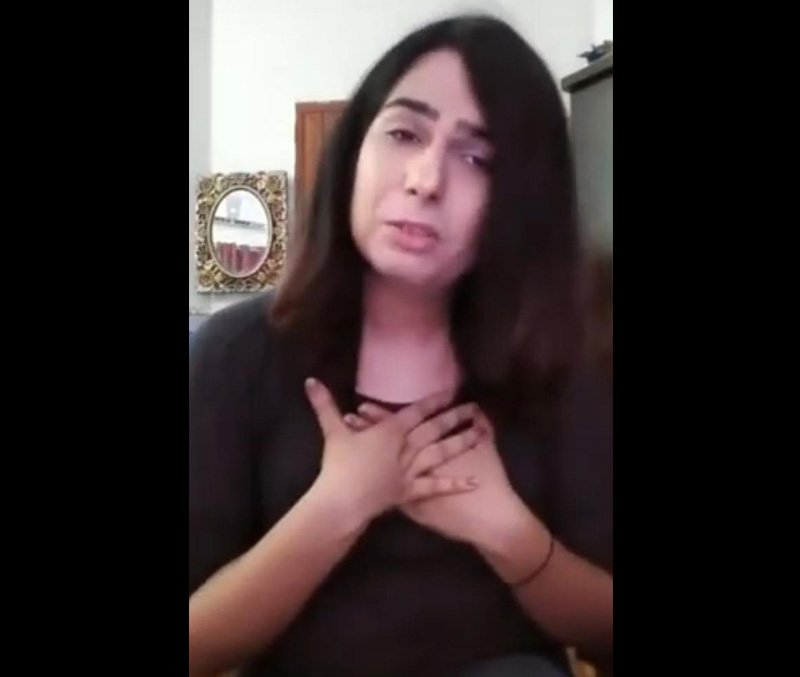 A video is circulating on YouTube in which transgender Daniyal-Haya talks about her bad experience working at the Dubai Islamic Bank branch. She explains that she is the first transgender banker in Pakistan.
She tells how she did not get any appreciation for her work, on the other hand, she was mistreated by her bosses. "I only received pain and sadness," Haya said in the video.
She had worked at the bank for five years and wanted to be a permanent employee but instead of giving her recognition she deserved, two people from Dubai Islamic Bank asked her to resign for no apparent reason.
According to her statement in the video, Haya says that Arif Mahmood and Nazia Mateen forced her to write a resignation letter. When she asked them why they are making her do this, they said, "We do not employ transgender."
Haya goes on to explain in the video how they used her to do the work of 10 people and after all that she got mistreated. Arif Mahmood and Nazia Mateen allegedly locked her in the room and verbally abused her. Supposedly, they even got a guard to come up and tear Haya's clothes.
Haya is seen crying in the video and pleading with the public to help her. She even went to the police seeking justice, but police didn't help her. She took the case to court and there she managed to get some support, as the court demanded the bank to release her salary and not to terminate her.
However, there was no response from the bank and her pleading went unheard.
In the video, Haya goes on to ask for justice, "I want to ask for justice from the Pakistani people. I want to receive justice from Dubai Islamic Bank."
It is truly heartbreaking to see people treating each other so badly. Haya is a human being and a Pakistani just like us all. Such misconduct should be brought to light.
Under Haya's YouTube video, there are comments of support for her but that is not enough to help her. Efforts for mainstreaming the transgender persons in Pakistan have shown some progress in recent years through judicial decisions and legislative instruments. However, despite fundamental guarantees under the Constitution of Pakistan, which prohibits discrimination based on gender, there is still much to be done to protect them.
In 2009, Pakistan's Supreme Court called on all provincial governments to recognize the rights of transgender people. Nonetheless, they still face high levels of discrimination and violence.
If anyone has information on Daniyal-Haya's case please let us know in the comments below.