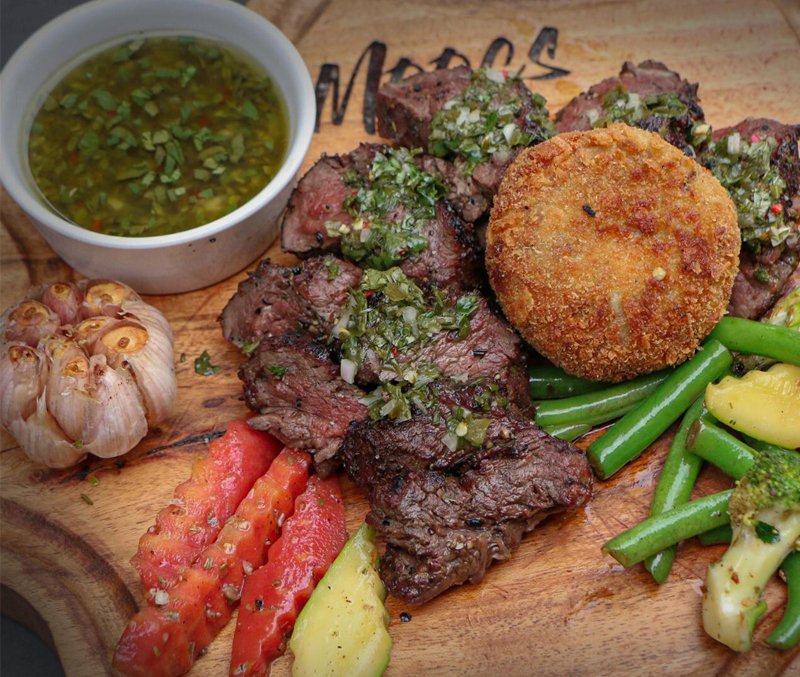 Lahore city is home to many restaurants where you can find yourself a decent steak. With several restaurants throughout the city, Moocs café works to serve the best steaks of top-quality meat there is to offer. This munificent paean to beef doesn't just serve legendary steaks, but provides a whole new experience of dining.
Moocs café stands apart from the crowd with its wide range of premium steaks. These would include; Pan seared T-bone steak, Pan seared Ribeye steak, Pan seared Fillet mignon, Pan seared chicken steak, among others. Each steak comes with two sides and a sauce of your choice, chosen from a wide range of options.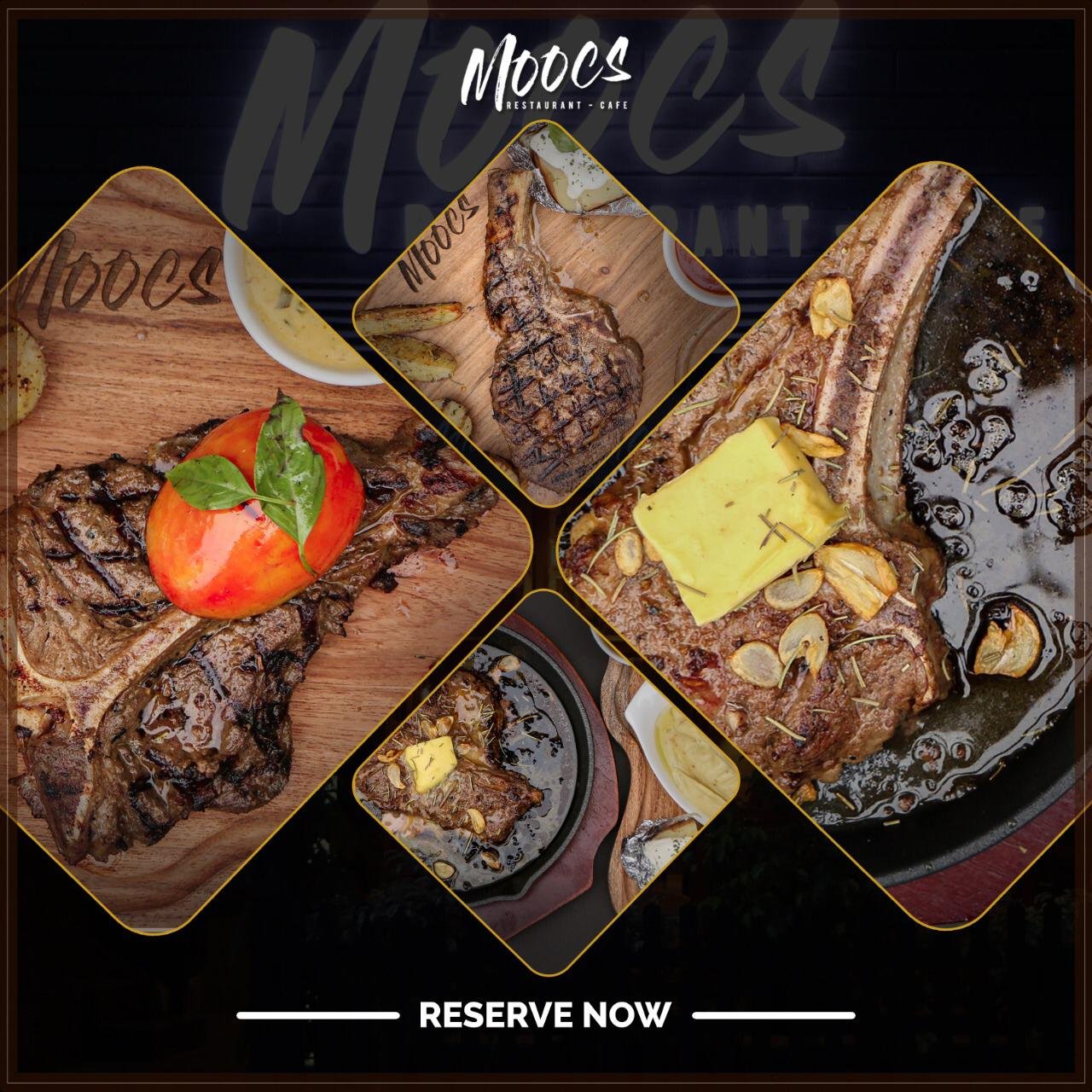 We had their Moocs special Pan seared chicken steak with Lyonnaise Potatoes served with spicy MAC N Cheese and BBQ sauce. The meat was cooked to utmost perfection with a salty, peppery, garlicky crust that yielded a mouthwatering umami flavor.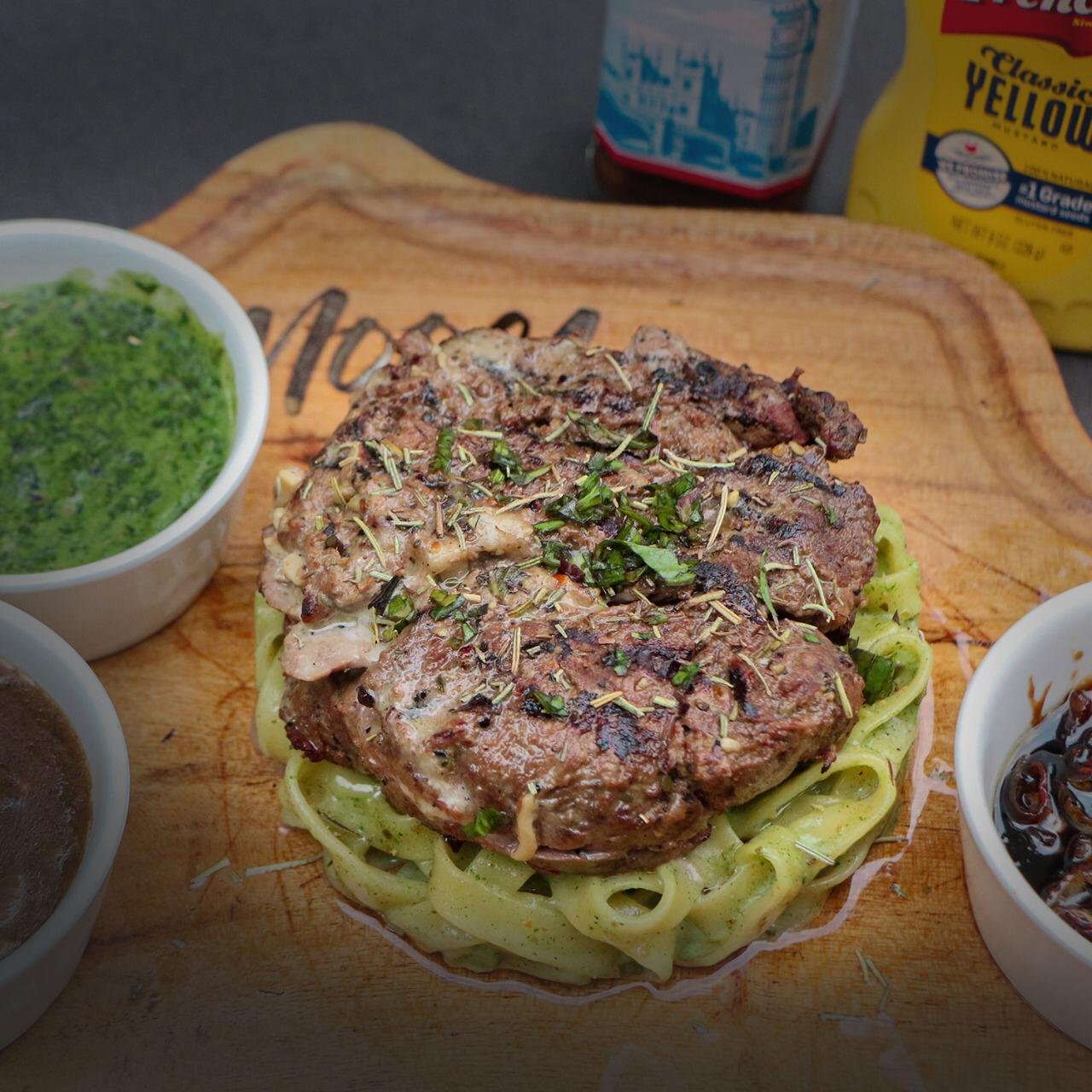 Their hot-sellers are the; House special Pan seared T-bone steak and Ribeye steak. Classic, soft and juicy, served with potato wedges and sautéed vegetables. That isn'The New Steak restaurant with a Difference
"Moocs Lahore"t all! There are two different sauces included, to boost the flavors and taste.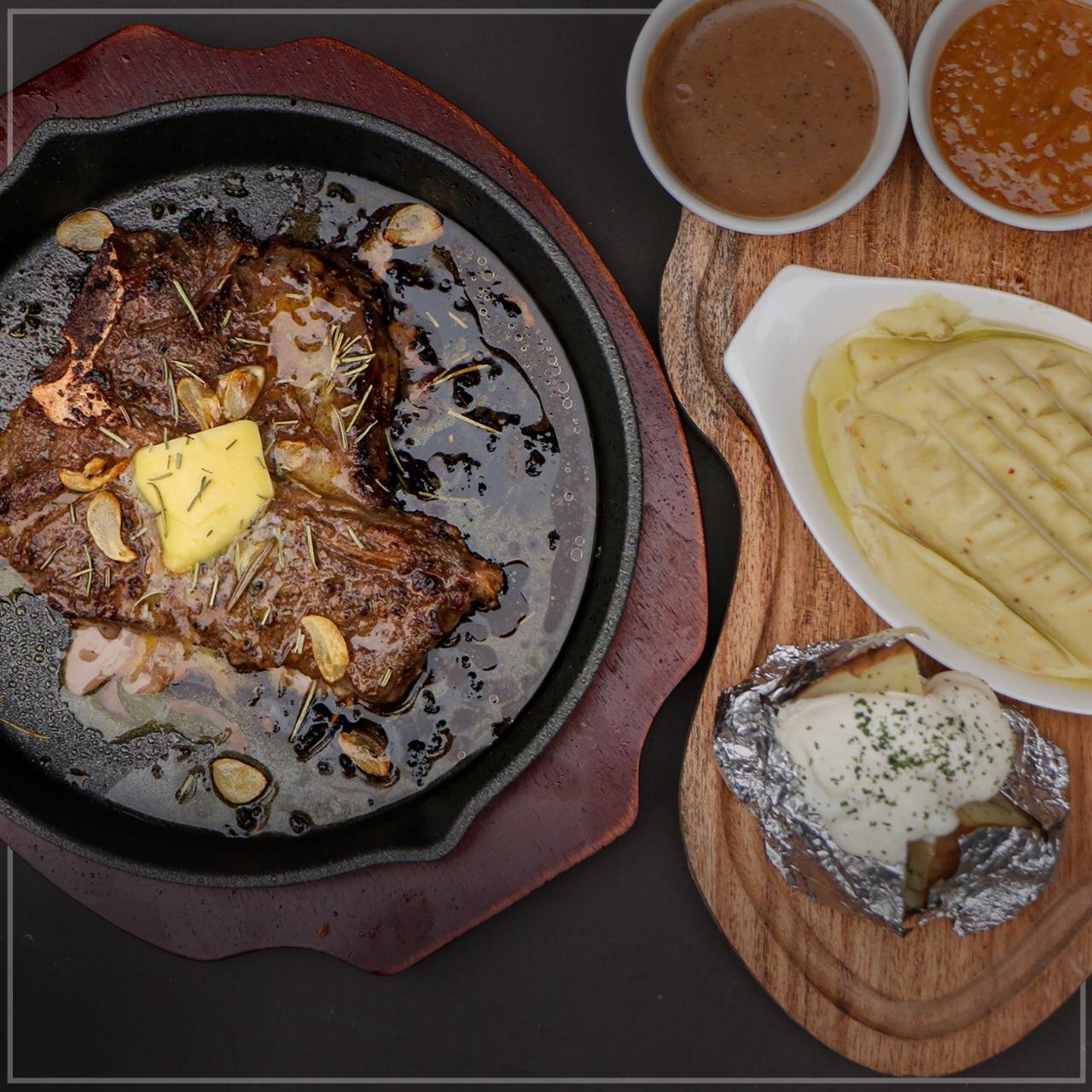 Moocs café provides you with an unforgettable dining experience, full of exploding
flavors, bound to leave you coming back for more!