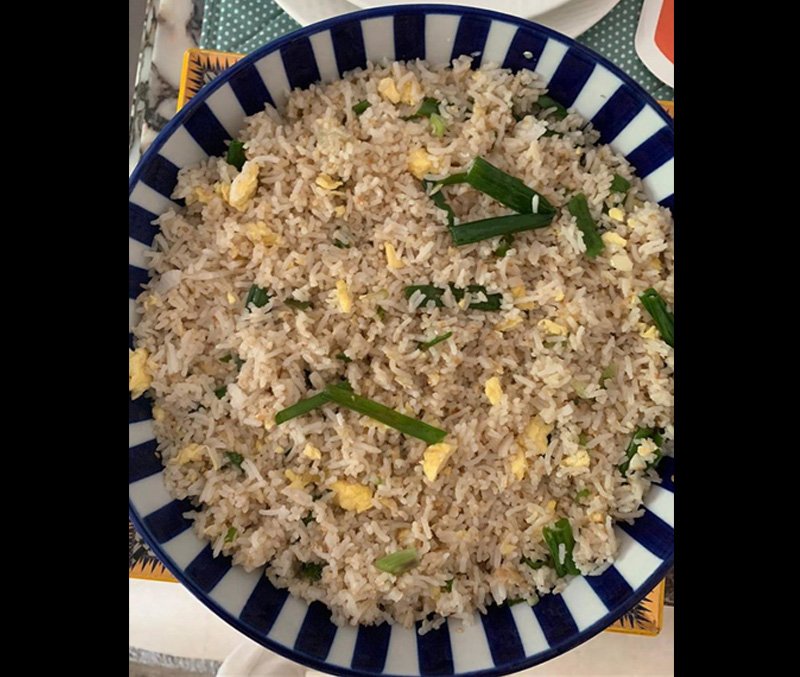 The hot new blog on Instagram has us hooked with special guest recipes (they also include some of our favourite celebs like Sanam Saeed!), incredible recommendations and a whole lot of honest reviews. Check out this flavourful recipe NOW:
"Thai fried rice is an Asian-night staple in my house. I like this recipe because it's simple and downright delicious; my favourite cooking combo.
So just remember, when making fried rice of any kind, rice which is cold and a day old usually tastes best. Using fresh rice sometimes results in it turning into mush. This is a win-win because I really hate wasting food and using up leftovers feels so good!
Below is the basic recipe I go by, but I've also made variations where I've thrown in whatever vegetables and ingredients tickled my fancy, like diced bell peppers, carrots, mushrooms or broccoli— or even meat, tofu or basil. The world is your oyster.
INGREDIENTS
– 2.5 cups rice
– 3 eggs, beaten
– 4 green onions, chopped
– 1.5 tablespoons fish sauce
– 3-4 tablespoons soy sauce
– 4 tablespoons sesame oil
– 2 whole garlic heads, minced
– 2 tablespoons grated ginger
– Half of ¼ cup of browned sesame seeds (but sometimes I throw in more)
METHOD
1. Add sesame oil to wok and heat. Add garlic and ginger and brown. If the garlic burns slightly, it's alright. I think it adds to the flavor – but that's upto you.
2. Add in your rice and coat it in the oil-ginger-garlic mix. If you feel you want to add in a bit more oil, go for it, but it shouldn't be too oily.
3. Add in soy sauce and fish sauce.
4. Scramble eggs in a separate frying pan in a little tad of butter. Some recipes ask you to throw in the beaten eggs and scramble it in the same pot, but I feel like it makes the entire rice mixture too eggy-tasting and smelling, so I prefer to do the eggs separately.
5. Then add in your green onions and sesame seeds and mix it all up so it's all evenly spread. You can top with some cilantro and a bit more green onion if you like. Done!"
Enjoy and don't forget to follow her on Instagram: