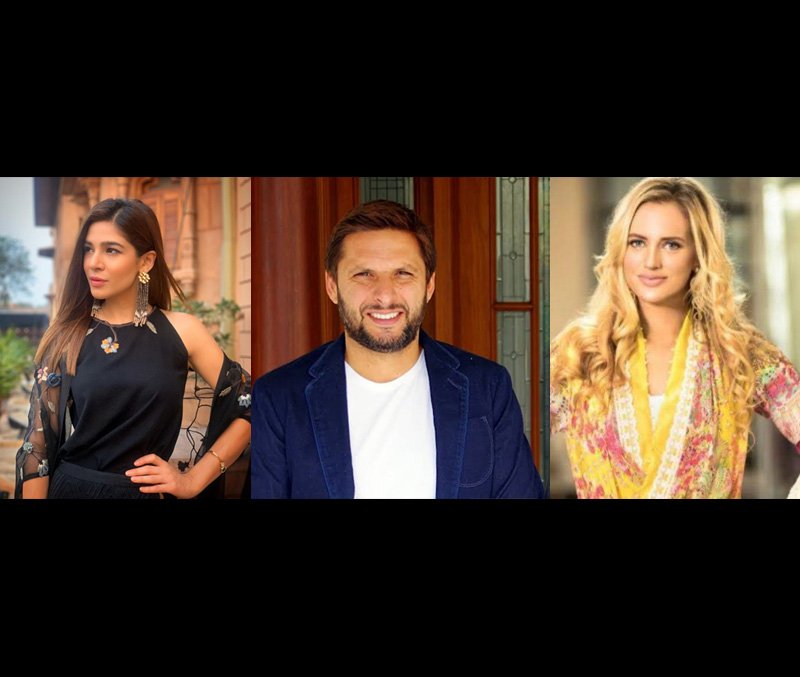 Structural collapse, over 23 lives lost, power outages, urban flooding and the deplorable sight of waste flowing on the roads, and the non-stop pouring of rain have wreaked havoc on the streets of Karachi, leaving it in shambles. The monsoon rain and the damage it causes is nothing new for the city of Karachi. And despite the forecast of monsoon rains and urban flooding in Karachi, it appears the authorities, at least, failed to take adequate steps to address these entirely predictable problems.
As the videos and pictures of floods in Karachi overwhelm the internet, celebs took to social media to address the urban flooding and the subsequent need for government action, requiring better drainage and infrastructure for the metropolitan city.
Ayesha Omar
I'm torn. I love, love the rain but it kills me to see what my city and its people have to go through, after. Its heartbreaking. It's so unfair.. #karachirain

— Ayesha Omar (@ayesha_m_omar) July 26, 2020
Ali Rehman Khan
#Karachi goes through the same bittersweet predicament every time it rains, every single year for as long as I can remember. How does the largest city in Pakistan have the worst planning & development in the country? We all know the answer, we just wish for it to change. I ❤️ KHI

— Ali Rehman Khan (@alirehmankhan) July 27, 2020
Wasim Akram
I tweeted because I am seeing videos of full gutters in Defence, flooded roads of Gulistan-e-jauhar, PECHS & Baldia & a city being destroyed by rain yet again. I have no political agenda whatsoever. I am just a citizen of Pakistan & care for the welfare of people in my hometown.

— Wasim Akram (@wasimakramlive) July 27, 2020
Shaniera Akram 
Can't believe the footage coming out of Karachi. Bypass' filled with water, ship containers & cars floating down highways, back yards become pools & street turned into rivers: The city that has no water is now under water. My Prayers are with you Karachi

— Shaniera Akram (@iamShaniera) August 27, 2020
Urwa Hocane 
1/2 No doubt the government didn't care about the city but did we ! time to stop complaining & do something on our own & fix atleast our own colony issues in Karachi ! We can't even stop throwing the garbage everywhere we like. Gov doesn't have a magic wand! #KarachiRains

— URWA HOCANE (@VJURWA) August 27, 2020
2/2 It's the people who have to work hand in hand with the gov ! How many of you can come up with a solution. Why don't we start somewhere . Sab kuch government ka kaam nahi hota. Khud bhi kuch sochein, haath pey haath rakh k baithnay k ilawa ! #KarachiRains

— URWA HOCANE (@VJURWA) August 27, 2020
Ayeza Khan
Ya ALLAH TU HUMPAR REHAM KAR! pic.twitter.com/ZDGZ4hvPrY

— Ayeza Khan (@Ayezakhan_ak) August 27, 2020
Faysal Qureshi
Dear All, it is extreme rain today, the Hub Dam has already overflow.Take special care, don't take this rain as fun, Karachi is not capable to deal with it. Stay Indoors, Stay Safe, take care of all people around you ..ALLH pak sab ko apni amaan mey rakhay ameen

— Faysal Quraishi (@faysalquraishi) August 27, 2020
Ushna Shah
Not sure whether 2 laugh at our fate or cry: Karachi the metropolitan center of Pakistan still not equipped 2 store rainwater, water-shortages r part of daily life here & is still not equipped to drain monsoon rains which cause damage & claim lives every year. #KarachiSinks

— Ushna Shah (@ushnashah) August 27, 2020
Shahid Afridi
Parts of Karachi have been devastated by rain and flooding. We all have a responsibility to help the effected communities. #SAF team making a small effort to help ease the suffering. pic.twitter.com/IN11LE5XCY

— Shahid Afridi (@SAfridiOfficial) August 26, 2020
While some celebs pointed out the complete incompetence of the government and their predecessors in ever managing the drainage problems in Karachi, others wanted to move on from the blame game and for the people to come together, and do all that they can.