Ironman Triathlon is one of the most well-respected physical and mental endurance competitions in the world. This time, held in Dubai, Pakistan's very own Danish Raza completed the race under a whopping 5 hours. We asked him to tell us about his journey, and all the training that went behind his participation at Ironman 70.3 (2020).
The Journey to my 1st Ironman 70.3 was literally a roller coaster ride right from the time I signed up the the
event until i embraced the finish line. That's the reason why this is the most memorable moment of my life.
When I first signed up for Ironman 70.3, I was confident that I'd be able to train for it better this time. So I started swimming, coaching at the local club and running with a bunch of friends on weekdays to continue building up my talent for the day. Having a lovely wife and two kids that demanded my attention, I couldn't ride on the weekends. I am, of course, a family man too. Balancing my time with training and taking care of my family was proving to be quite difficult with no time for recovery.
I decided to focus all my attention towards my goal and started cycling seriously in the last month with indoor training only a couple times a week. I also opted for long rides on the weekends that gave me the confidence I needed to perform unclipped 90km at the race.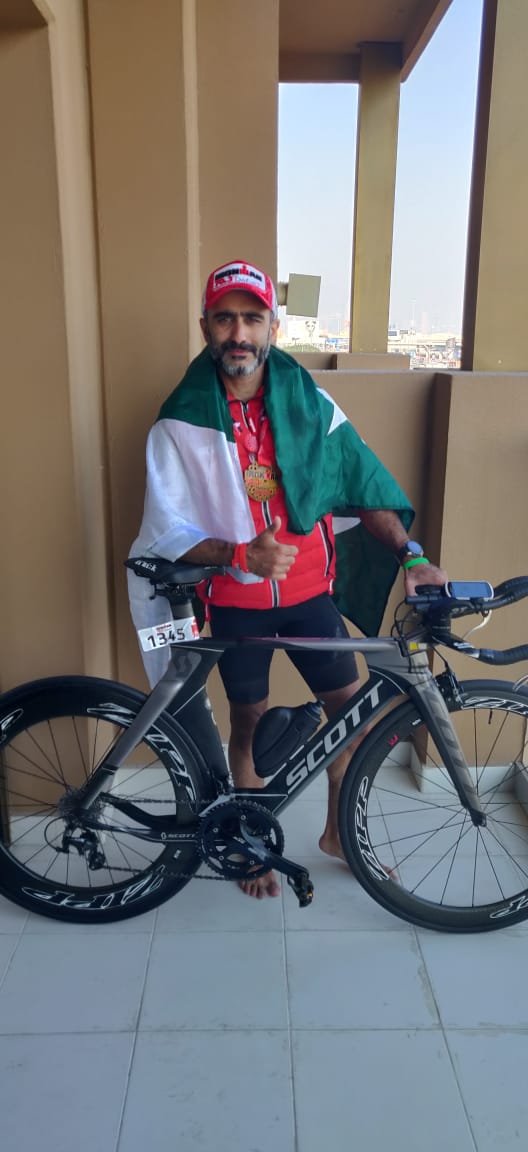 The Swim section was the worse part specially since the turns go by age. It was cold and I was shivering.
Water was a bit choppy and it was windy during the first Bike part until we turn and then it was a tail wind on the back and things got smoother and much easier henceforth. The running segment was dry, humid and hot. There came a moment during this stage that I felt so dehydrated that I wanted to give up but the with the immense support of other athletes and volunteers, I managed to pick myself up and make it to the finish line all strong and in style.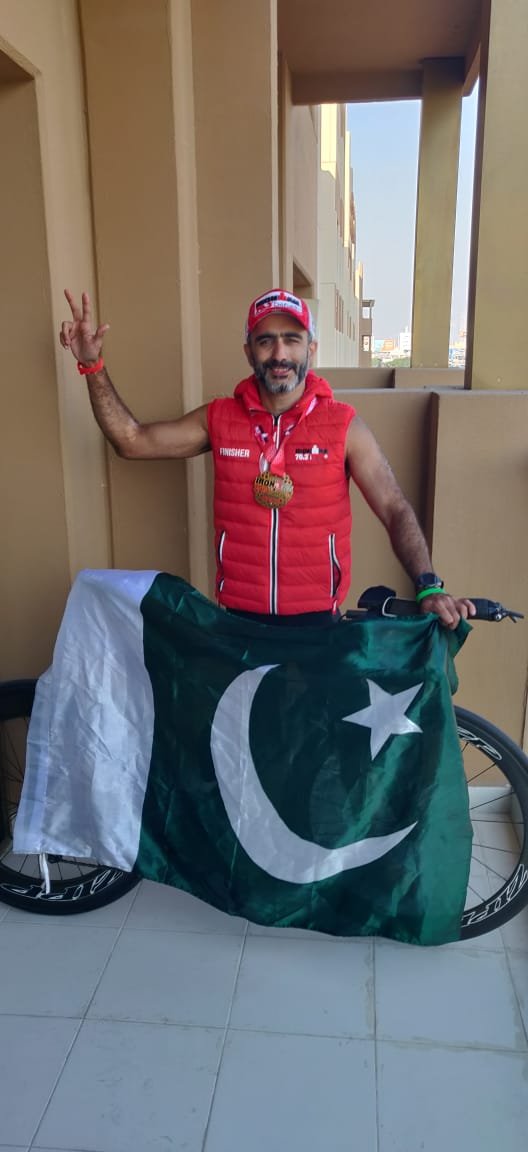 I was nervous before the race and even during the race, at least for the first few hours but then I started to settle down and felt comfortable. At several points during the triathlon, I doing here but then I used to reign it in, and remind myself that my training and the prayers of my loved ones will take me to the finish line and they did!