Honey Garlic Chicken Wings Recipe for Iftari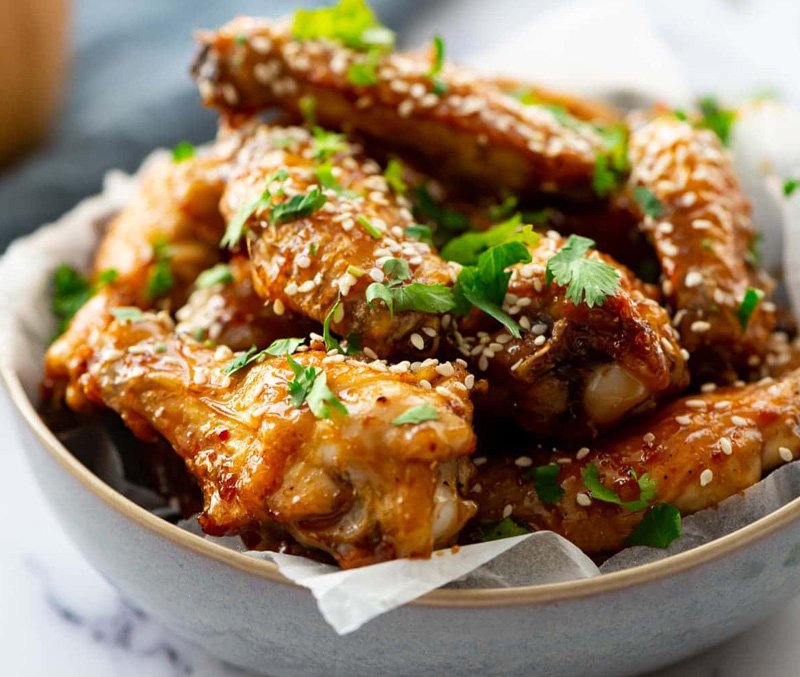 If you're tired of the same old pakoray and fruit chaat, we're here to give you wings! This super easy, absolutely delicious chicken wings recipe will leave you licking your fingers.
Ingredients:
– Cooking Oil
– Ginger, Garlic Chopped 2 tbsp
– Chicken Wings 200g
– Salt as per taste
– Black Pepper Crushed 1 tsp
– Soy Sauce 1 tbsp
– Chili Sauce 1 tbsp
– Sugar 1-1/2 tbsp
– Lemon Juice 1 tbsp
– Honey 2-1/2 tbsp
– Green Chili 2 pieces
– Chili Garlic Sauce 1 tbsp
– Ginger 5 g
– Tomato 1 piece
– White Sesame seeds for garnishing (optional)
Directions:
1.In a cooking pan, add cooking oil (about 4 tbsp), ginger & garlic chopped and fry until light brown.
2.Now, add chicken wings, salt, black pepper, soy sauce, chili sauce, sugar, lemon juice and cook it well.
3.Afterward, add honey, green chili, chili garlic sauce, ginger Julian cutting, tomato Julian cutting and cook it for 2-3 minutes.
4.Use white sesame seeds and coriander for garnishing.