Dhawan Responds to Afridi with Hate & Gets Trolled on Twitter with Pictures of Abhinandan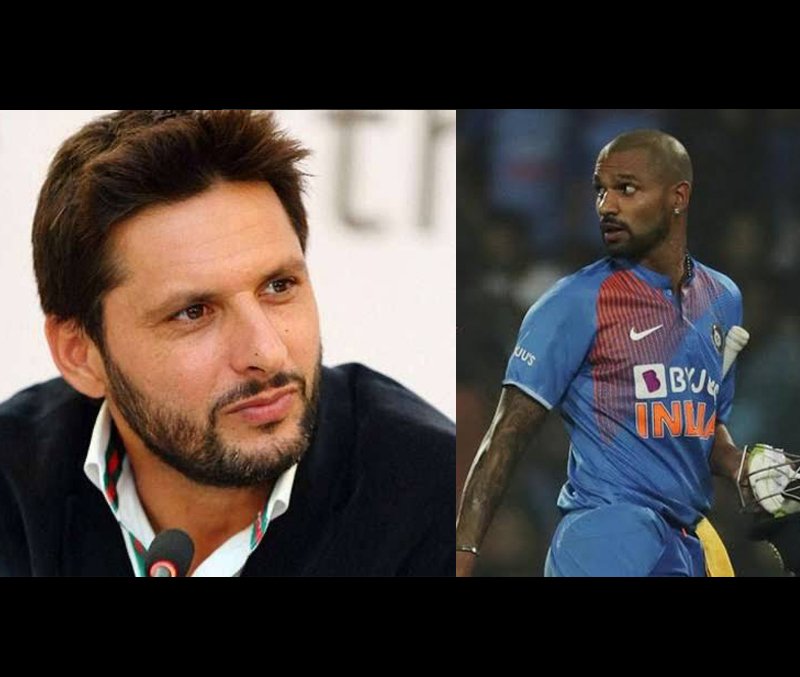 On a recent trip to Azaad Kashmir, Shahid Afridi spoke out about the inhumane ways that India continued to treat the people of Indian occupied Kashmir. Only recently, a video clip of Afridi speaking to the people of the Azad Kashmir village went viral on social media, which showed the former Pakistani cricketing star criticising Indian Prime Minister (PM) Modi for deploying forces in Kashmir and making it a living hell for Muslims.
In response to this, Indian cricketer Shikhar Dhawan responded with hate "At a time when the whole world is fighting corona[virus], you are concerned about Kashmir. Kashmir is ours and will remain ours. Bring your 220 million, one [Indian] is enough for 125,000. You do the math," Dhawan tweeted while tagging Afridi."
The lockdown has definitely brought one thing to the attention of the common man in Pakistan – the plight of the people in Indian occupied Kashmir. In response to Indian cricketer's response, people took to Twitter to share pictures of Abhinandan, reminding the cricketer of what happened when an Indian jet violated Pakistan's airspace.
https://twitter.com/ImNajeebH/status/1262035215029080065?ref_src=twsrc%5Etfw%7Ctwcamp%5Etweetembed%7Ctwterm%5E1262035215029080065&ref_url=https%3A%2F%2Fthecurrent.pk%2Fone-indian-is-enough-for-your-thousands-dhawan-tells-afridi-gets-trolled-with-abhinandan-pictures%2F
Tumhari yahi Bateen sun k Abhi nandan yahan agya tha or hum ne jahaz sy utar k chae pila k wapis bheg dia is bar awo to peshawar k chappli kabbab khaye bghair Nahi Jana wrna hum naraz hojayen gy.

— Zohaib Khattak (@zohaibofficialk) May 17, 2020
Atleast corona main to Kashmir ka khayal hai. Aap logon ko to round the year khayal nai hai. Forced unconstitutional integration is not an achievement.

— Shehryar Khanum (@shehryar_khanum) May 17, 2020