Ertugrul Cast Thanks Pakistan for the Love & Can't Wait to Visit

Ertugrul, a Turkish drama that has not only been a hit in Pakistan, but the Urdu dubbed version has received over a historic 100 million views in only 18 days on Youtube. The cast has received an out-pour of love from their Pakistani fans, and have responded in kind.
Earlier, Esra Bilgic, who plays the role of Halime Sultan, said "I'm waiting excitedly to meet you all in Pakistan after this period. Take good care of yourselves. Stay in peace and health." To another comment on Instagram, She said, "lots of love from me to Pakistan."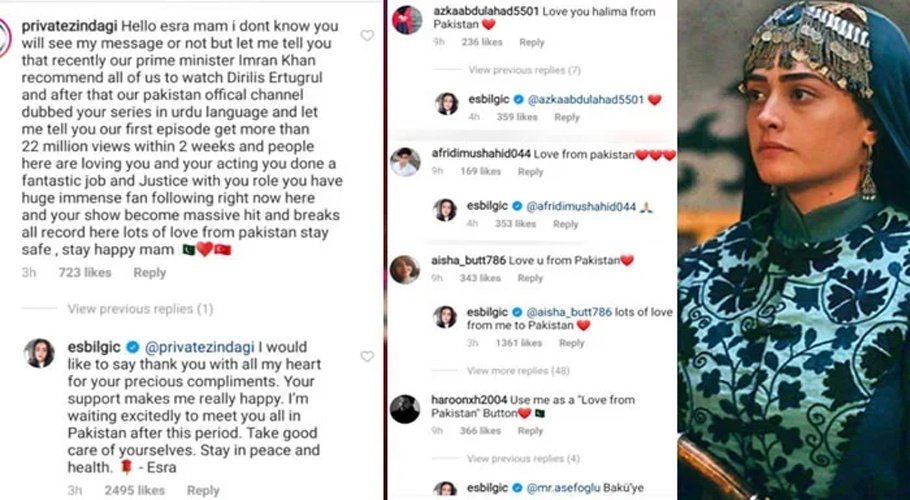 And before we knew it, the other actors from the cast of Ertugrul also took their Instagram accounts to respond to all the love they'd received from Pakistan. Not only that, all of them have also voiced the desire to visit Pakistan to meet their fans.