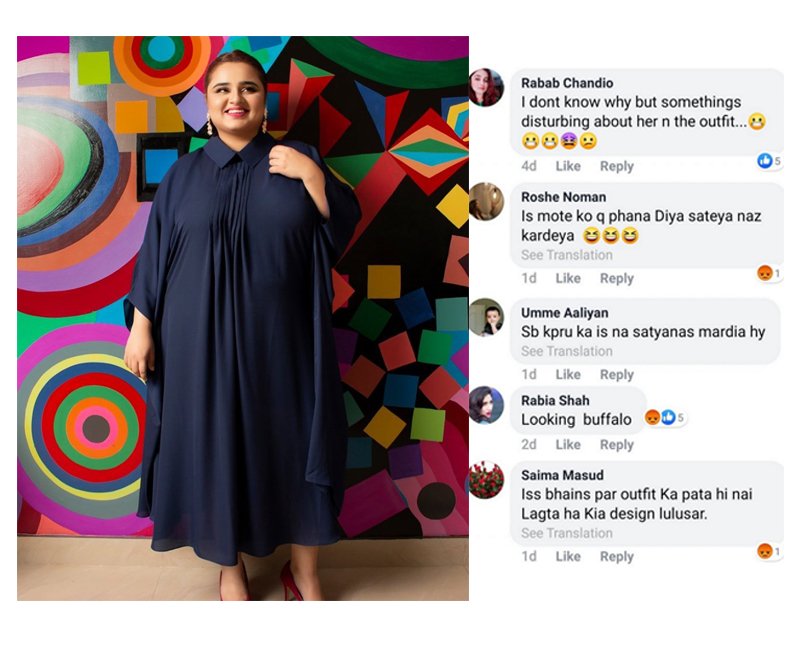 Pakistan is progressing in a lot of ways, but at times it feels like we're taking two steps forward and one step back. Such is the case with Lulusar's Plus Size Collection featuring genius comedian Faiza Saleem.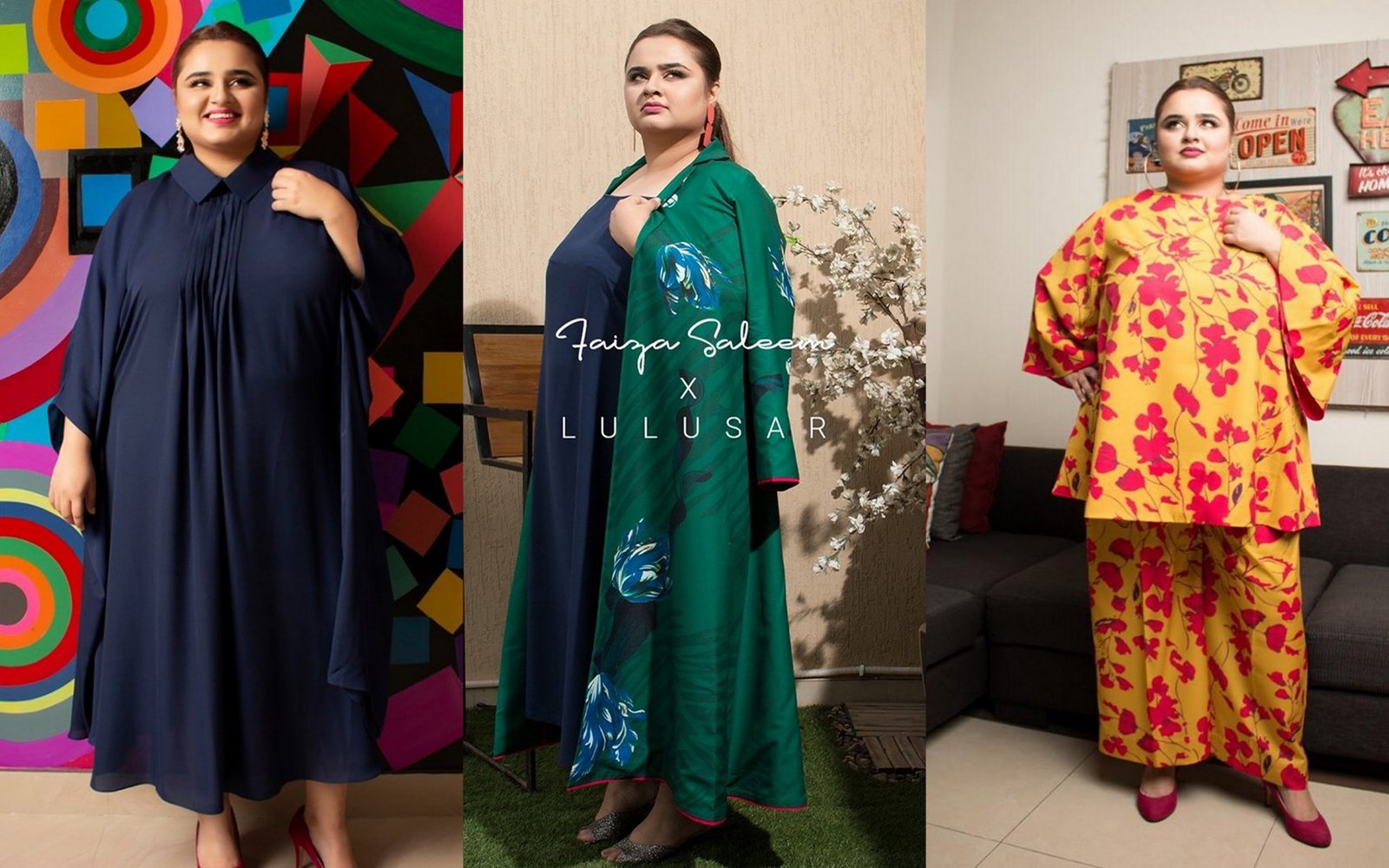 All over the world, inclusivity is being welcomed in every walk of life. From more and more plus size actresses showing up on our screens, to brands as notorious as Victoria's Secret introducing their first ever plus size lingerie model (She seemed far from plus sized to us but more on that later ) When it's done internationally, inclusivity is applauded, but if it's done on our own home turf, body shaming comments and negativity run amuck: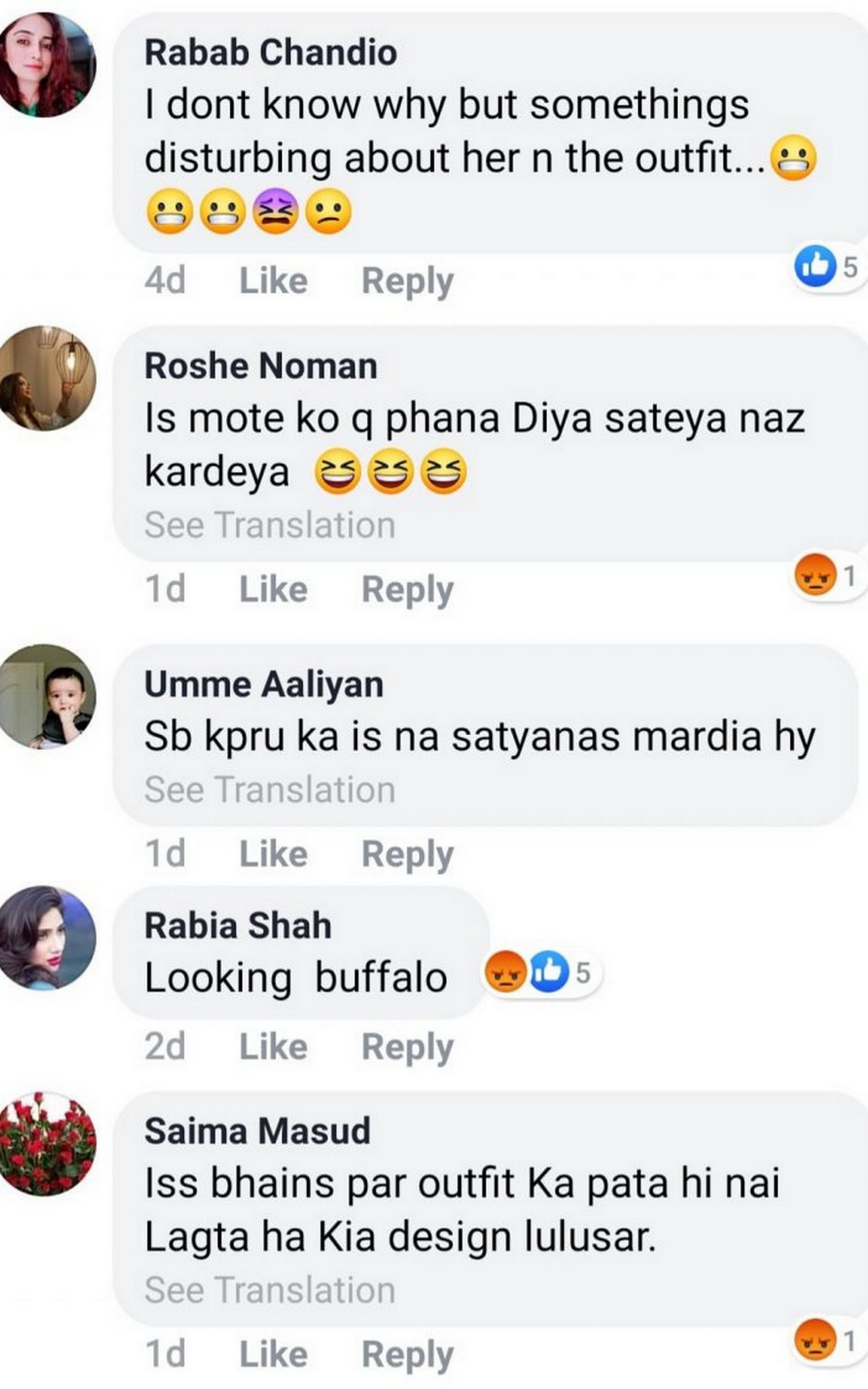 While we wish Lulusar's collection also included some more structured and fitted pieces and not just loose, flowy smocks, because plus size doesn't necessarily translate to shapeless cuts and styles, the question remains: Since when did inclusivity become such a bad thing ? We think Faiza Saleem looks fabulous in every outfit Lulusar put her in.  From the bold patterns to the bright colours, Faiza worked every aspect of this collection and to be honest, she would look great in a garbage bag because the confidence she has is unparalleled. So what exactly is wrong with our awaam?
We understand a lot of us have grown up around comments like kaali hogayi ho, or moti hogayi ho. Heck even today if we pop in at the parlour the stylists there will not stop telling us how horrific the condition of our hair or skin is, so we get it, but that isn't a good enough reason to continue spreading the toxicity that we've been exposed to ourselves. Women bringing down women, men bringing down women, where does it end? INCLUSIVITY and BODY POSITIVITY is a GOOD thing. We want and need to see more of it. We want more plus sized models, and we want to see the first plus sized lead actress in our drama series and movies because that's part of what's REAL. And Real women like Faiza, are beautiful. And real women like Mushk Kaleem, are also beautiful. Beauty is a spectrum and we hope more brands follow Lulusar's example and incorporate ladies of all shapes and sizes, whether that means a Petite collection, a Plus size collection  or even a Tall collection. And we want more comments like THESE: