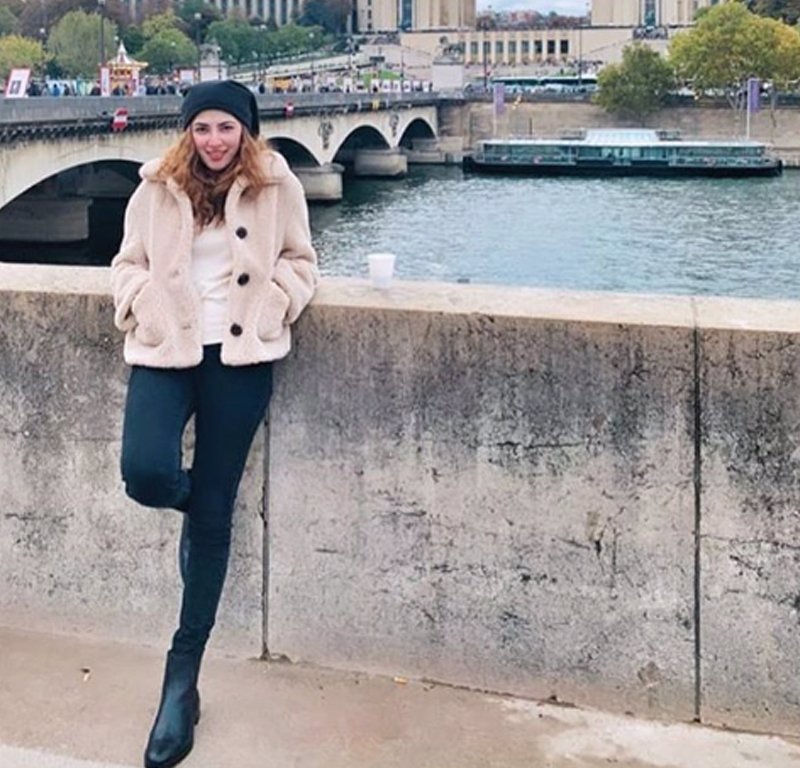 Hot Chocolate weather is right around the corner ! We are finally getting a much needed break from the sweltering heat we miraculously survived through this year, and now it's about time we bring out all our winter coats and shawls and boots and scarves out of storage. While we're at it, we're going to leave our lovely readers with some winter style inspiration, courtesy of our Pakistani fashionistas and we will add in a sprinkle of super hot A-list celeb style too, for good measure.
Sadaf Kanwal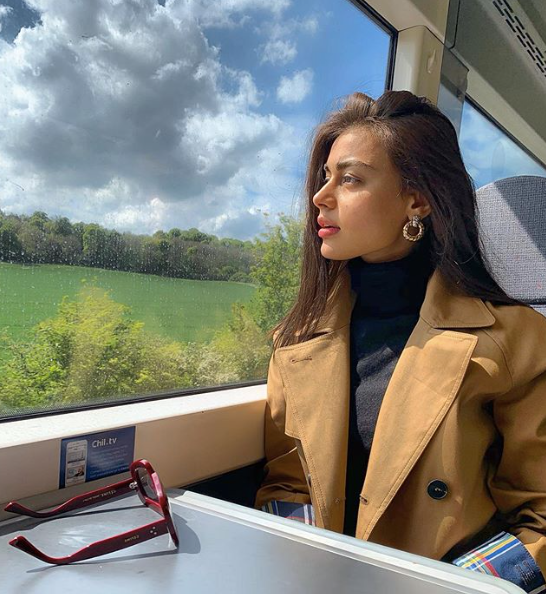 Supermodel Sadaf Kanwal looks divine in a tan coat over a chunky turtleneck. The gold earrings add just the right amount of pizazz and make this anything but boring.
Numra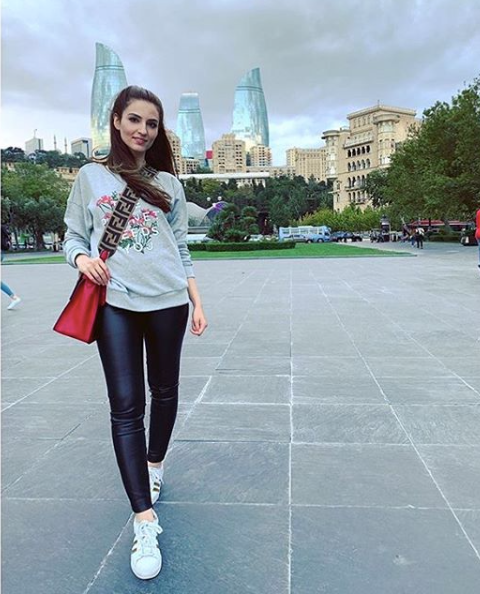 Make up artist Numra keeps it casual with leather leggings and a sweatshirt. This is a super easy yet super hot look anyone can pull off, as shown by the beautiful Numra.
Naimal Khawar Abassi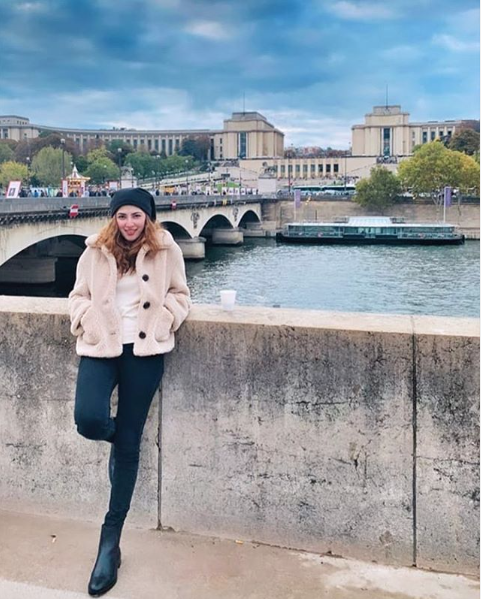 The short teddy coat on Naimal Khawar is so cute! The artist and former actress has legs for days in black super skinny jeans and ankle boots. Where can we get that coat?
Rosie Huntington Whitley
This outfit is a modest Pakistani girls dream. Covered head to toe yet so chic ( It's possible folks!), Rosie pairs the perfect neutrals together and has us drooling. BRB, running out to buy a wool hat!
P.S Neutral coloured coats in black, camel or greys are a winter wardrobe staple. Invest in a high quality one that will last you through many winters to come and will always be fashionable.
Sona Rafiq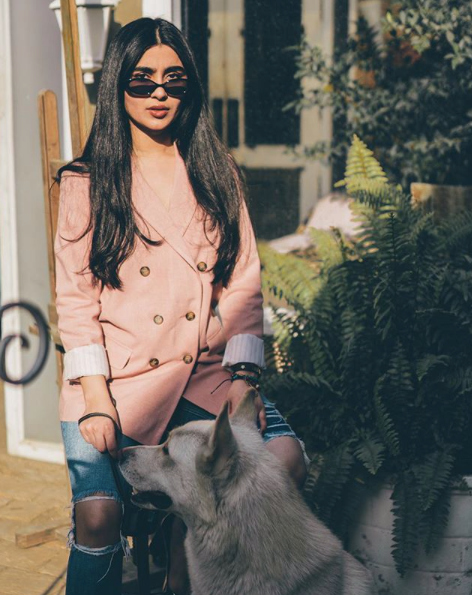 Karachi has a lot of things, but winter isn't one of them. Lo and Behold, Karachi's answer to slightly there winter, Blazers. We love how Sona Rafiq has paired her oversized one with ripped jeans and a classic pair of black sunglasses.
Amna Babar
Amna Babar looks like she walked straight out of French Vogue with this look. You can never go wrong with all black, especially with a little grey checkered goodness thrown in. The newsboy hat is to die for.
Style tip : Ankle boots are great for winter. Dress them up or dress them down, they work with almost everything.
Hailey Beiber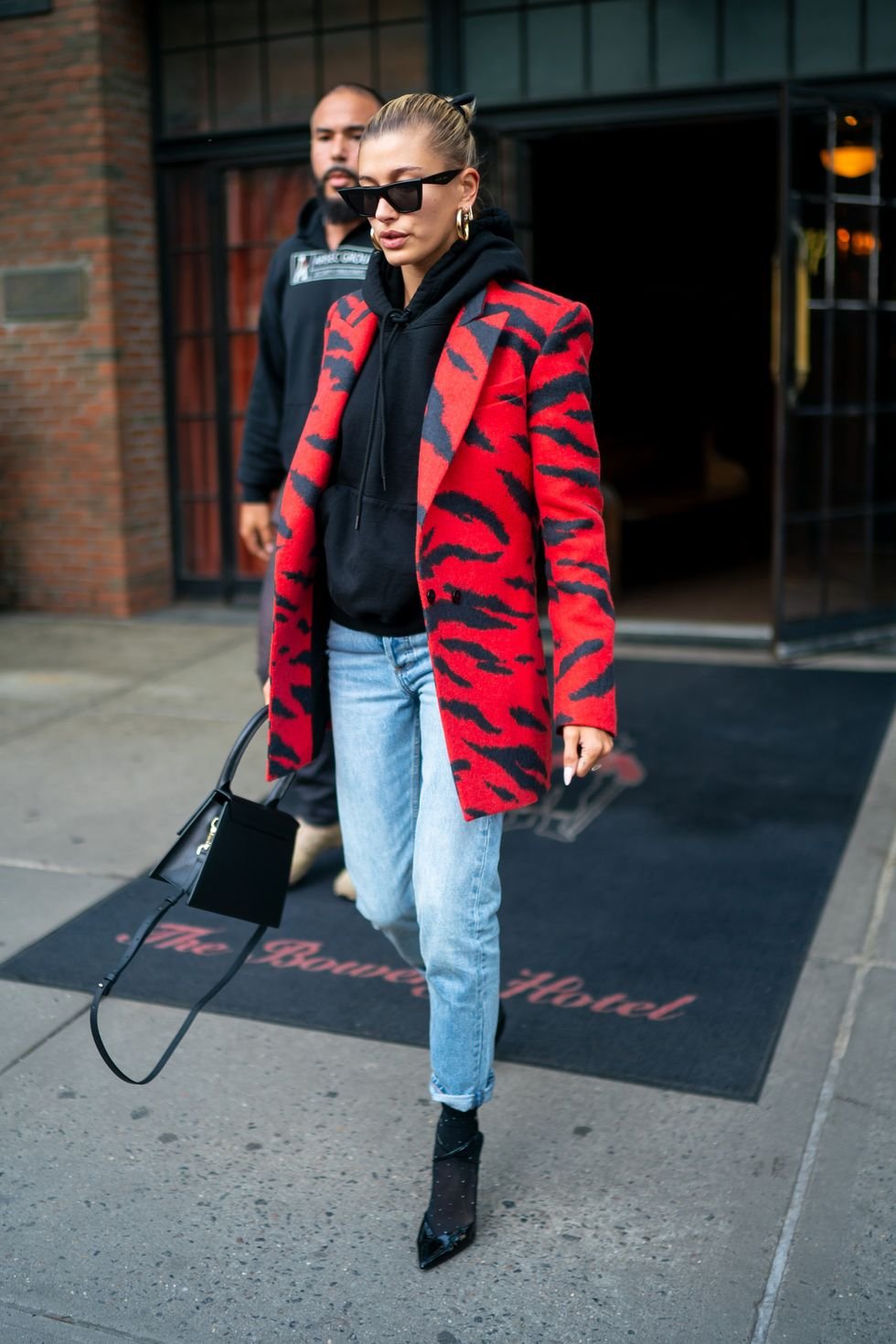 If neutrals aren't your scene, take a page out of Hailey Beiber's book and opt for Animal print! Who would've thought hoodies and bright red animal prints would pair so well!?
Aqsa Shah for Almas
Up and coming model Aqsa Shah wears a belted blazer with matching pants. The white button down and leopard print heels break down the head to toe colour and stop it from falling flat. Love!
P.S It's always a good idea to break up a monochrome look with a neutral colour.
Kiran Malik
We have a HUGE style crush on Kiran Malik and it shows. Looks like oversized blazers are going to be big this winter too, as well as over the shoulder draping of all our jackets and coats.
Sameen Rizvi
Chic is an understatement. From the belted blazer to the bootcut jeans to the pointy toe heels, we can't fault a single thing about this look.