Lahore, 4. November. 2023 – In a landmark initiative to support the well-being and education of underprivileged children, Bata Pakistan,
under the visionary leadership of Managing Director Muhammad Imran Malik, has not only transformed the SOS Village in Lahore but has also undertaken significant community development initiatives. In addition to the unveiling of the renovated SOS Village, the commitment to the well-being and education of underprivileged children is exemplified by the renovation of 6 schools and 1 home this year.
During the inauguration ceremony attended by key figures, including HR Director Ali Kazmi, Mr. Malik emphasized the pivotal role of education in children's lives, stating, "It is our duty to provide them with a space that fosters growth." This sentiment was echoed by HR Director Ali Kazmi, underlining Bata's dedication to actively creating homes for those in need in the coming years.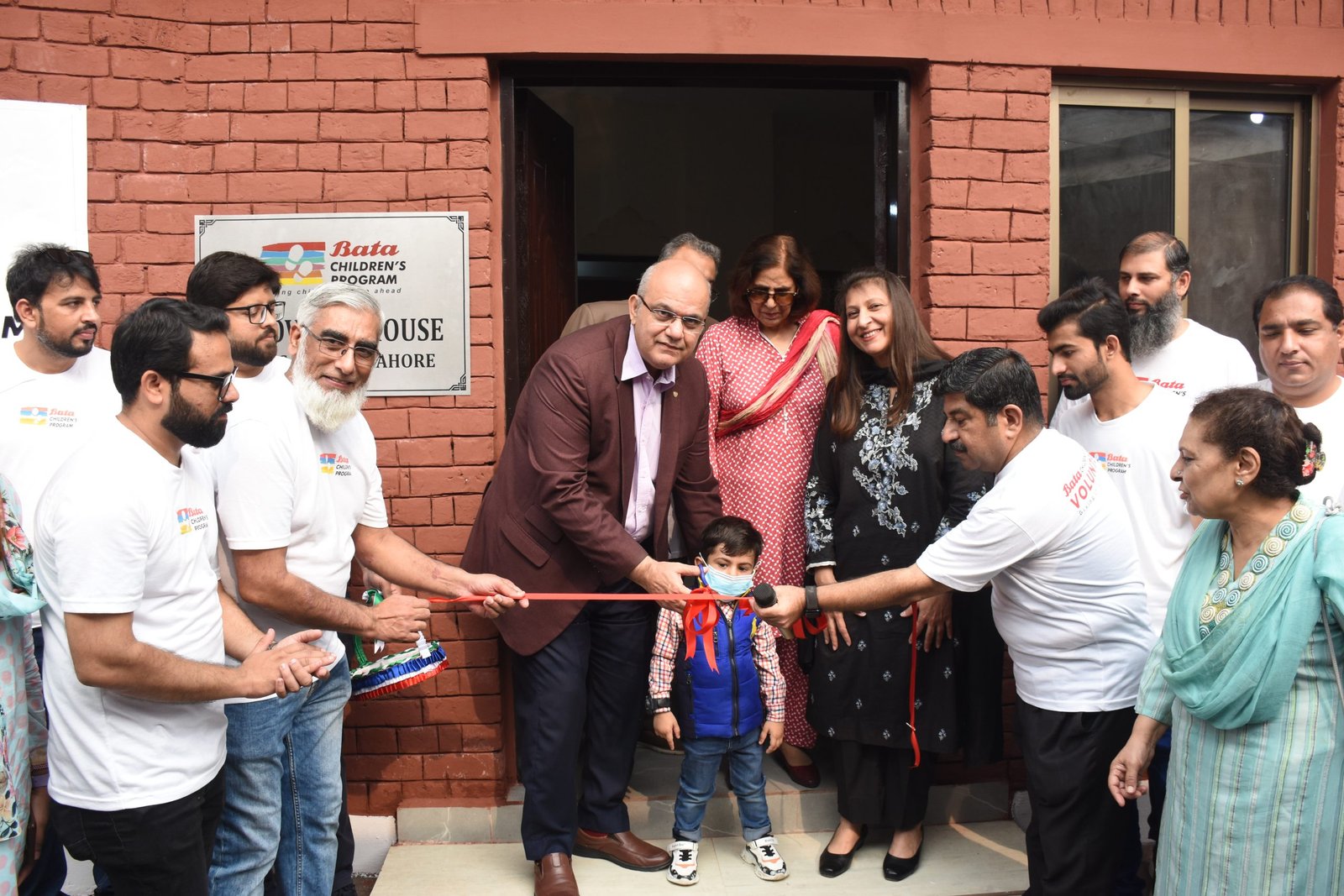 The event witnessed a unified effort from Bata's department heads, including Faisal Mahmood, Retail Head; Meshaal Danish, GM Brand Marketing; Atif Manzoor, Sneaker Head; Braig Omair Nusrat, Head of Admin; and Iftikhar Dar, Head of BCP Program. Their presence highlights Bata's holistic approach to community development.
Bata Pakistan remains resolute in its commitment to making a positive impact on society, with a vision to create a brighter future for the underprivileged. The SOS Village renovation, along with the renovation of numerous schools and homes, stands as a testament to Bata's ongoing efforts to contribute to community welfare.