Gone are the days of age old advertising with catchy taglines and black and white printing. But we're bringing back those good ol' days with these vintage ads that will take you down memory lane.
Bata
This ad from Bata promoting the Tennis Show between two reigning champions harks back to the happening days of our country. These caricatures done from ink pens also show us how far we've come.
Kala Kola
"Kala Kola Hair Tonic"
Before Loreal and Garnier took over our hair colour industry, Kala Kola used to be the go to hair colour. "Safayd baloon (hair) ko kudrati haseen rung bakshta hai" was one of the taglines used. P.S: Please note the remarkable hairdo and the exaggerated lashes with that fine winged liner – truly reflective of those Noor Jehan hairdos and makeup looks.
Dalda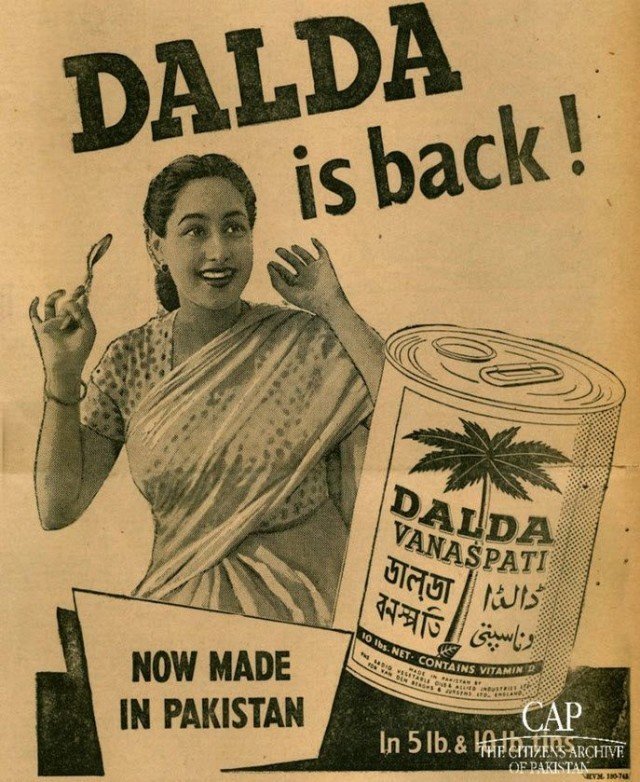 Who isn't aware of the Dalda cooking oil? This saree laden aunty sure looks excited to announce the return of Dalda. But can we just point out the shift of "Vanaspati" to "Banaspati" in the later years!
Lipton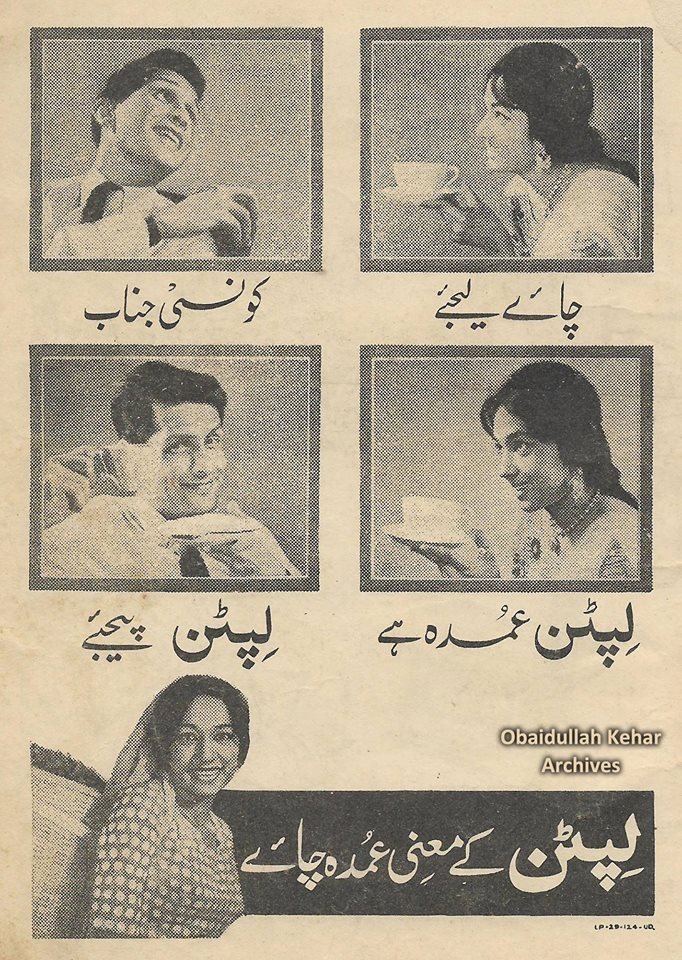 Chaye Chahiye – Kaunsi Janaab? Errr. WRONG! The original tagline goes something like this "Chaye lijiye, kaunsi janaab, Lipton umda hai, Lipton pijiye". And while the newer version is more sing-songy, we can't help but wonder how the older one would sound as a jingle.
LUX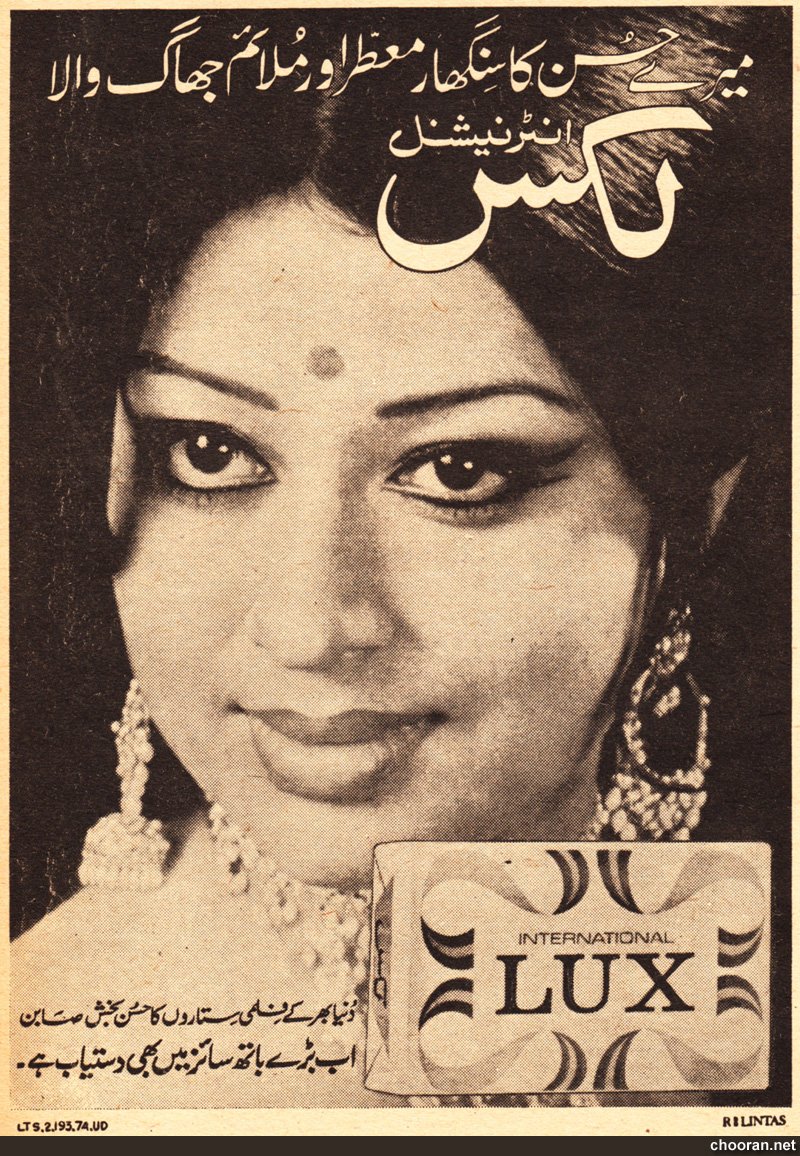 "Meray hussan (beauty) ka singhaar (adornment) moatir (fragrant) aur molayam (soft) jhaag (foam) wala international Lux" and "Dunya bhar k filmy sitaaroon ka hussan baksh sabunn (soap)" are a few ways that Lux advertised itself before it brought in the likes of Mahira Khan and Mawra Hocane in their commercials. It's also interesting to see that the advertising gimmicks have not changed over the years.
B.P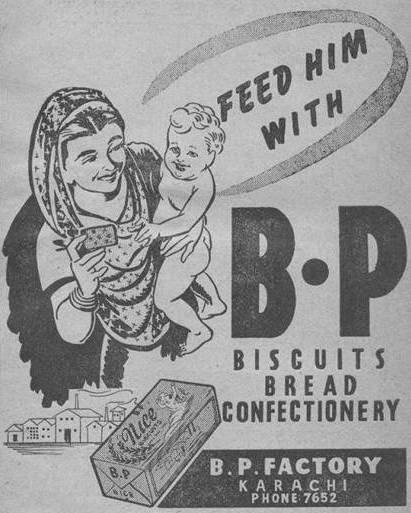 While the only confectioners that now come to mind are Shezan and Gourmet, there used to be the B.P confectioners too that used to make biscuits, bread and other bakery items. But it's amusing to see the image of the mother and son and the suggestive statement "Feed him with" as a play on the motherly sentiment. Such advertising gimmicks exist today too by bigger, more influential brands.
Medora London
There might be several competitors in the industry, but no Fenty and Kylie can beat Medora when it comes to their incredible shades. While we aren't experts to comment on the quality of their lipsticks, we're still die hard fans of their amazing shades and affordability.
Mercedes-Benz
Rs.25,500? WHAAAAAAT? It's crazy to imagine a time when Mercedes-Benz would only be worth 25k! We're still waiting on that time machine, Doc Brown!
We wish today's ads had the same catchy taglines and simple artwork as these vintage ones.