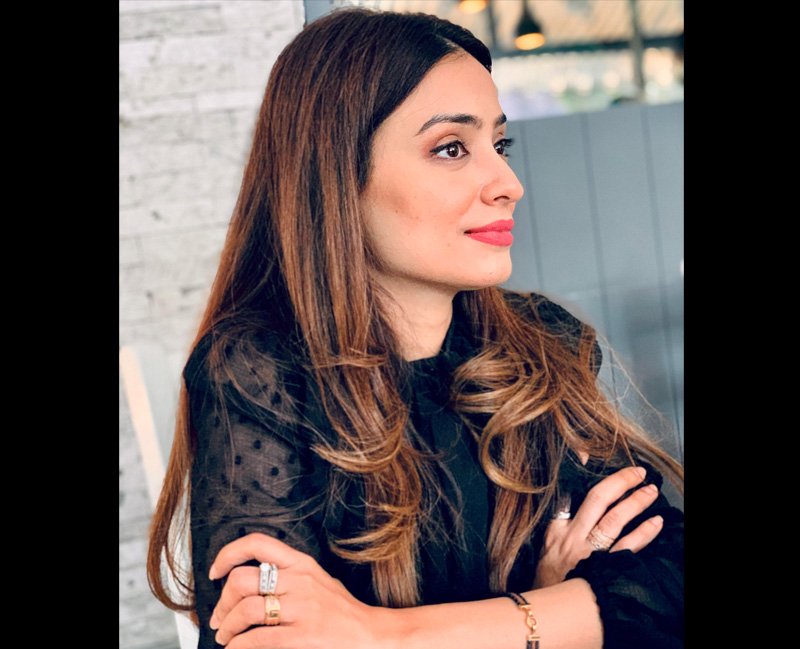 We sit down with Limelight's Creative Director and Co-Founder, Amna Wahaaj to talk about being a working woman and the upcoming trends for the season:
Tell us a little about the brand and your history with it:
My husband, Wahaaj, and I started this brand together in 2010 from a very small scale with the mindset of providing good, affordable clothes. I did my bachelors in textile from NCA and he did his business studies from the UK.
What are the pros and cons of being a working woman?
I am into fashion and creative work, so pros are more than the cons, which frankly are there in every field. You are constantly handling challenges everyday and learning how to solve them. A working woman has a lot of other tasks to manage other than her professional life. They continue to  put in a lot of effort in time management and multitasking to achieve balance in their lives. A pro is that it keeps my mind busy in the productive and creative side but sometimes I do tend to get exhausted, so we can consider it as a con.
Besides work, name three things that help keep you busy:
Family, friends and my learning activities.
How do you handle everyday work stress?
I always try to avoid stress and usually stay positive but sometimes, you get stressed because of work and it's normal, Keeping your nerves strong in those scenarios is important and we should learn to handle our stress through positive activities.
Define your aesthetic in three words:
Colour, composition and breathing space.
According to you, what are some trends to watch out for this season?
A lot of new trends are coming this season – bold colours, monochrome, tie and dye, tiered dresses, lengths, prints, slouchy bottoms and sleeves variations are the styles to look out for.
The biggest fashion statement of spring/summer will be?
I believe the biggest fashion statement of this year is the decorative mask or the face mask which compliments and completes your look.
How did COVID affect your brand and consumer behaviour? What did your brand do to keep afloat?
Covid has been hitting businesses and families badly all over the world. The whole of mankind and their lifestyles have been disturbed because of this pandemic. Many businesses have been affected and our brand has been too. However, our brand absorbs the losses plus keeps facilitating online retail while maintaining reasonable prices and variety which customers always find attractive.
What advice would you give to young girls out there?
Girls! It's important to know yourself. First thing you have to recognize are your strengths and identify your areas of growth. Secondly, select your profession according to your abilities and strengths. If you do this, you will be successful but obviously only with hard work. Education and skill are the keys to make yourself independent.