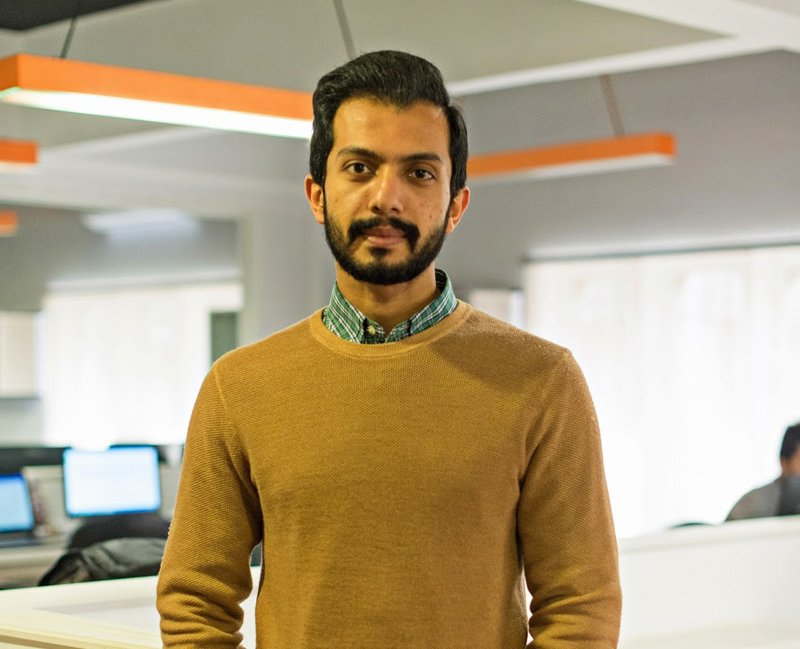 What inspired you to start this business venture, Sastaticket.pk ?
I've always been passionate about travel, especially domestic. It was sad to realize that a lot of stunning locations in Pakistan aren't getting the attention they deserve and travel remains a luxury that most Pakistanis don't indulge in. I realized that the only way to empower tourism in Pakistan: both locations and people, there was a need for an online platform which just makes it easier to make a plan and go. We created Sastaticket.pk in June 2016 to empower the Pakistani traveler with instant bookings and comprehensive choices- be it flights or hotels. What sets us apart from other Online Travel Agencies (OTAs) is that Sastaticket.pk is Pakistani at heart: we understand the challenges and inhibitions of the common Pakistani traveler and strive to solve them through strong customer support and cutting edge technology.
What is the first thing that comes to your mind when you hear the word 'travel'?
Self-discovery – Every time I take a trip and find myself in a place I've never been before, I get to understand myself a little better. When you strip away the routine and the familiarity, it's easier to listen to yourself.
Your top three favorite places to travel to?
Kashmir for its untouched beauty and people, Norway for its surreal display of the Northern Lights and traveling back to Karachi because that's always been home.
 What is your ideal getaway? Beach and sun or snow and mountains? 
We have enough sun at home so I like my getaways to be colder- snow and mountains
What is that one culinary adventure you will never forget?
I'm a big fan of fine dining and trying out exotic cuisines but that's not where my biggest culinary adventure comes from. When I was doing my undergrad, a few friends and I went on a camping trip to Kettle Hole Woods. Right in the middle of our trek, it started pouring down and it took us an extra couple of hours to reach the camping site. The burgers and smores we made around the campfire that night remain the most deliciously adventurous meal I've ever had.
Tell us one special thing that you always buy from different countries.
Street food. For me, getting a bite from a stall on the street is the best way to indulge in a locality's culture and see life from their perspective. Nothing I can buy in a store in more valuable than memories made.
Do you prefer traveling solo, with friends and family or in a travel group?
That depends on the purpose of my trips. I love traveling on my own but sometimes we travel as a family to our relatives' events and that's a great time as well.
How often in a year do you travel?
I travel once every two months or so. Some reason to travel always comes up: work, family or festivals I'm excited about.
What all things have you struck off from your bucket list, and what all is left? 
I've never really been a bucket list kinda guy. I believe life isn't a prescribed experience and having too many set goals can sometimes keep you from enjoying things right in front of you.
What kind of a traveler are you? Are you into adventure, culture or nightlife, etc?
Why can't I go for a hike in the morning, see an art exhibition in the afternoon, and hang out with my friends downtown at night? haha. If I had to pick one, I'd say I'm most interested in culture.
What are some common travel patterns you see from audiences? (Places they go, seasons for travel, etc.)
We normally see high demand for destinations in Saudia and UAE as well as Turkey. Pakistanis also love to travel to Malaysia and Thailand. In our experience, the peak sales season comes between June and September.
With the current economy taking a hit, people are still spending on travel. Do you see a change in how people are willing to spend? 
As I have mentioned before, travel these days has now become a necessity in this highly connected world. You might change your travel schedules to fit with your budget but you cannot postpone your travel plans indefinitely. That being said, according to CAA data, the number of passengers taking flights from Pakistani airports has declined by 12% as compared to last year. So yes, the situation of the economy has taken a toll on the industry but in recent days we have always witnessed the rise of luxury bus services across the country for domestic travel and that's an area we also plan on focusing.
What advice would you give to someone who has the wanderlust bug but needs to go about doing things pocket-friendly? 
The best way to travel on a budget is to do your research before departing on the trip. Find out cheap accommodations and travel means at your destinations. Also, pack lightly and get to know the locals when you arrive there. It also helps to make use of promotional schemes that travel companies launch frequently.
What is one place you would love to visit?
The stunning natural scenery of Iceland has always attracted me. That's the one place I am planning to visit soon.
What are some of the places you see most Pakistanis like to travel to?
Within the domestic circuit, Pakistanis love to travel up north.  Over the years we have seen a rising demand for hotel rooms in Swat, Gilgit and Naran areas. Improvement of security situation has really provided a much needed boost to domestic tourism. Travelling abroad, we have seen a growing number of Pakistanis travelling to Istanbul, Baku and Kual Lumpur. Religious travel also has shown a reasonable uptick in recent years.