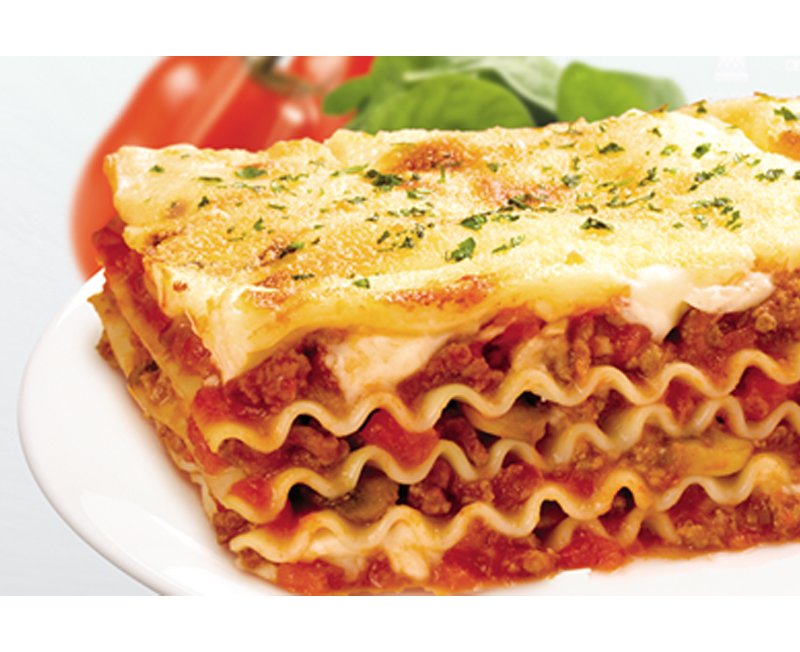 Nothing beats a classic lasagna. And this is the easiest recipe you will use. It can be made ahead and it's freezer-friendly too! So put on your apron, head to the kitchen and get cooking!
INGREDIENTS:
9 lasagna noodles
1 tablespoon olive oil
1 pound ground beef or chicken (whichever you prefer)
1 onion, diced
salt and freshly ground black pepper, to taste
1 (28-ounce) can crushed tomatoes
1 tablespoon Italian seasoning
1 (15-ounce) package whole milk ricotta
3 1/2 cups shredded mozzarella, divided
1 large egg, beaten
1/4 cup freshly grated Parmesan
2 tablespoons chopped fresh parsley leaves
DIRECTIONS:
Preheat oven to 350 degrees F. Lightly oil a 9×13 baking dish or coat with nonstick spray.
In a large pot of boiling salted water, cook lasagna noodles according to package instructions.
Heat olive oil in a large skillet over medium high heat. Add ground beef and onion and cook until beef has browned, about 3-5 minutes, making sure to crumble the beef as it cooks; season with salt and pepper, to taste. Drain excess fat. Stir in tomatoes and Italian seasoning until well combined.
In a medium bowl, combine mozzarella cheese, cottage cheese and egg; set aside.
Spread 1 cup tomato mixture onto the bottom of a 9×13 baking dish; top with 3 lasagna noodles, 1/2 of the cottage cheese mixture and 1 cup mozzarella cheese. Repeat with a second layer. Top with remaining noodles, tomato mixture, 1 cup mozzarella cheese and Parmesan.*
Place into oven and bake for 35-45 minutes, or until bubbling. Then broil for 2-3 minutes, or until top is browned in spots.
Let cool 15 minutes. Serve, garnished with parsley, if desired.
You can use it for your one-dish parties or when you have a guest coming over. Serve them this layered goodness like a pro!