What's the first thing that pops in your mind when you hear the words safe, reliable, affordable and comfortable public transport? Nothing, right? Be it working women or university going students, both find it difficult to get a public transport that has all these qualities. Well look no further because SWVL's got you covered. SWVL is a bus hailing, app based service providing its users comfortable, reliable and affordable transportation service. Their aim is to revolutionise the Pakistani public transportation experience, making it safer and more convenient by running buses on fixed routes that users can book their seats in with the aid of the app.
After a phenomenal success in all three metropolitan cities of Pakistan namely: Karachi, Lahore and Islamabad, SWVL plans on investing $25Million in Pakistan.  In an interview, Mostafa Khandil, founder of SWVL said: "We have plans of mobilising half a million Pakistanis by 2023 and creating 10K jobs a year. We are also planning to start an incubator to fund pre-seed startups to kickstart a healthy tech ecosystem in Pakistan. Moreover, the company plans to open an offshore support and engineering office in Pakistan."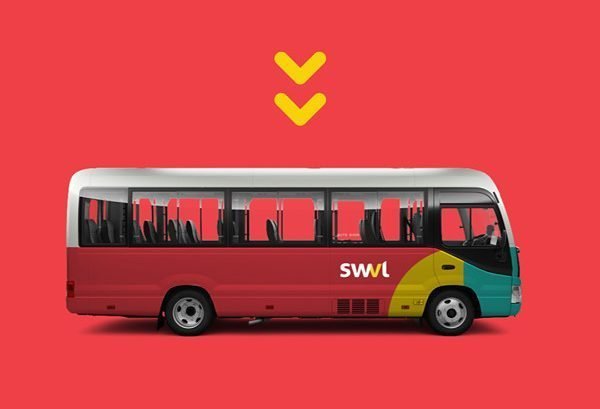 SWVL with its job creation not only will give a boost to the  Pakistani economy but will also mobilise thousands of Pakistanis helping them access more jobs in an otherwise stagnant job market. Moreover, investing in Pakistan's startup sphere will encourage youth to come up with more innovative solutions to the country's prevalent socio economic problems. More investment is exactly what Pakistan needs to save its economy and that is exactly what SWVL is aiding Pakistan in. More investment in the startup sphere will thus also motivate entrepreneurs to keep going and refining their innovative ideas. Because let's face it, in reality, a great idea is not enough to see it materialise in actual form, one needs money, and that is exactly how SWVL will help start ups and free thriving tech startups of their financial worries.
Being a global mobility leader in mass transit, SWVL was launched in Nairobi over six months ago and recently launched its operations in Lahore in July this year. It is the first start up in the mass transit ecosystem to launch in all three metropolitan cities: Lahore, Karachi and Islamabad. The bus hailing service aims to enable women reclaim public space,mobilise people and do its part to help Pakistan mover forward.