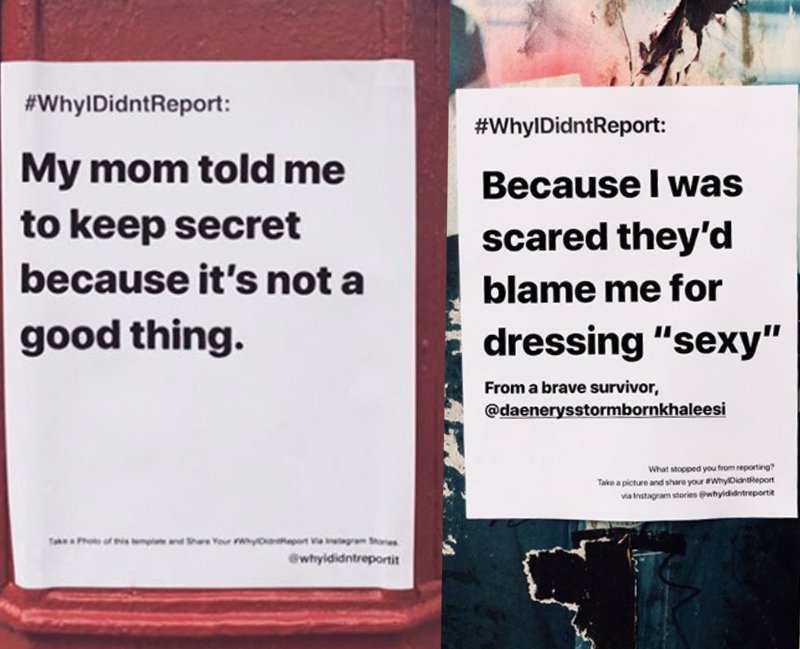 " Apke sath me too tab ho, jab ap bol do. Itnay baad mei apko yaad araha hai me too? So I think jab ho, bol do." 
These words by Sadaf Kanwal caused quite a stir, but realistically, she wasn't the first person to have this opinion, and she sure as hell won't be the last.
The psyche of a sexual abuse survivor isn't open to interpretation, as the masses would like to think. Only someone who has gone through the pain and trauma of being violated can understand the struggle of overcoming the abuse. It's easy to say I would do this or that if I was assaulted, but believe us when we say, it is easier said than done.
#Whyididntreport is a hashtag that took flight during the case of Dr.Christine Blasey Ford vs Brett Kavanaugh. During the court proceedings, President Trump took to twitter to defend Kavanaugh, who was a supreme court nominee and was accused of attempting to rape Christine Blasey Ford at a party when they were younger:
"I have no doubt that, if the attack on Dr Ford was as bad as she says charges would have been immediately filed with local law enforcement by either her or loving parents."
In response to Trumps blatant ignorance, #whyididntreport was born. Thousands upon thousands of women came forward to tweet all the reasons they didn't report their sexual abuse at the time that it happened.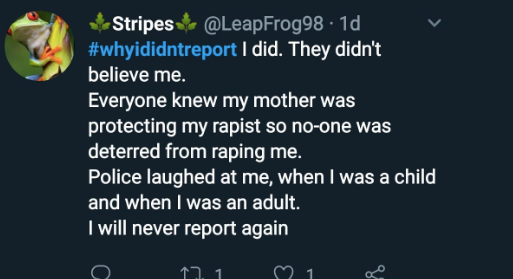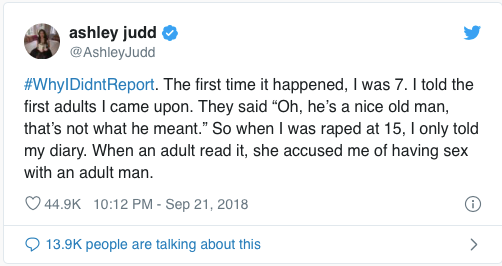 The tweets were followed by an instagram account, solely dedicated to bringing these stories to light. The account provides a template for all survivors to fill and share if they wish. They've also pasted the template all over the streets of America, for anyone to fill in with their story: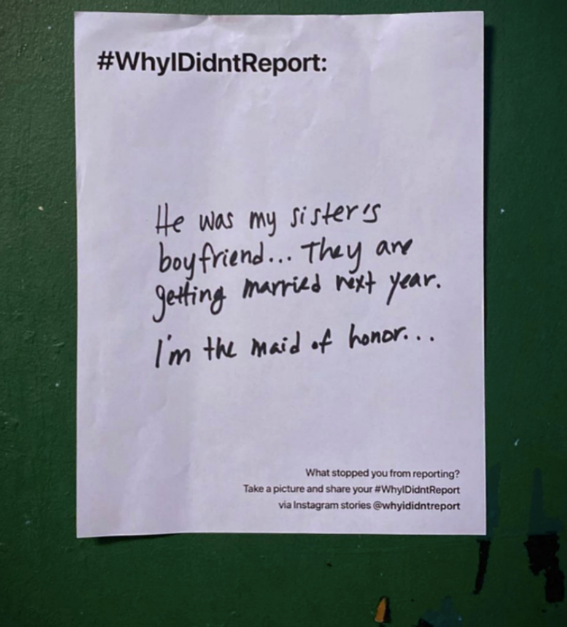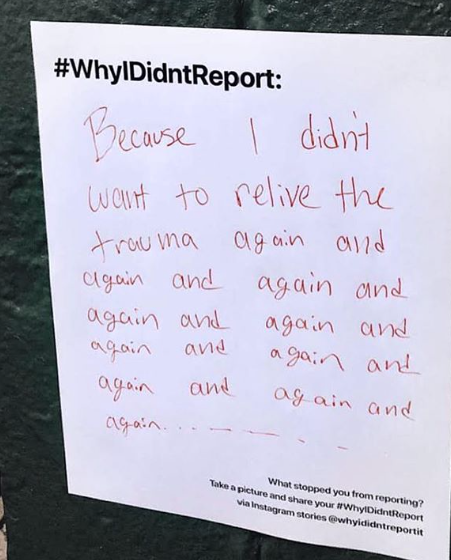 Heartbreaking doesn't even begin to describe how these stories make us feel.
To anyone reading who has gone through any form of sexual abuse to any degree, you are NOT a victim, you are a survivor and we believe you.