Sarmad Khoosat Writes an Open Letter to Imran Khan to Save His Film
Sarmad Khoosat is a name that we associate with pure art and creativity within our industry. And from his countless works, he's proved that to be true time and time again. But now it looks like there are several hurdles in the release of his new film. We all know that the trailer of his movie was suspiciously removed from Youtube (an act that speaks volumes of the limitations that can sometimes be put on those that dare to do something different).
Sarmad has now taken to Twitter to pen an open letter to Prime Minister Imran Khan to save his upcoming film Zindagi Tamasha – it became the first Pakistani fiction to win big in South Korea. But oddly enough, it's trailer has sparked a lot of criticism from its own country.
According to the open letter to Prime Minister Imran Khan, it looks like there'an ongoing campaign aimed at preventing the release of the film in Pakistan, even though it was cleared by the Censor Board. Here's the letter: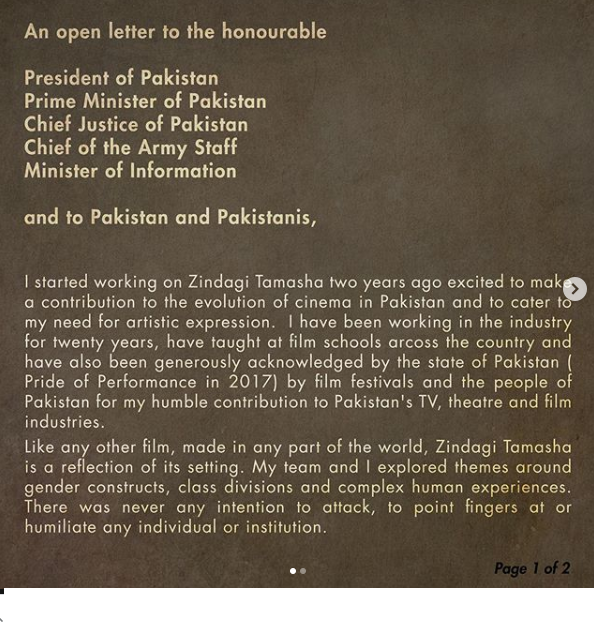 The movie was set to release on the 24th of January, and here's hoping we still get to see it screening in cinemas!