Sadaf and Shahroz Tied the Knot in an Intimate Ceremony and the Internet has No Chill

[video src="https://www.instagram.com/p/CA2o3vQgoGF/"][video src="https://www.instagram.com/p/CA2o0gfj17R/"][video src="https://www.instagram.com/p/CA2rKWKp_9x/"]
Shahroz Sabzwari and Sadaf Kanwal made headlines over the weekend over their intimate Nikkah ceremony. While some sources report the couple had the ceremony quite some time ago, the actor and model made their relationship status known on Saturday to the dismay ,and in some cases, joy of the public.
The saga began when Syra Yousuf and Shahroz Sabzwari announced their divorce, which immediately led to the actor being linked to Sadaf Kanwal. The rumours were so damning that he even released a video to insist that Sadaf was just a 'friend'. Fast forward to this Saturday; Sadaf Kanwal changed her name on Instagram from Sadaf Kanwal to Sadaf Sabzwari, confirming what many suspected all along: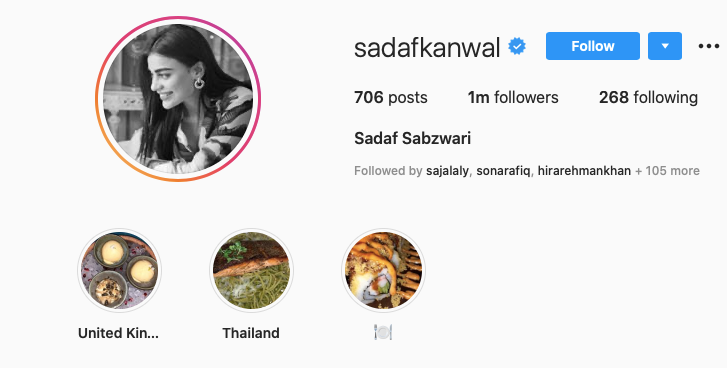 Shortly after the news of the name change broke, the newlyweds posted pictures from their Nikkah ceremony to their respective Instafeeds:
Friends and family of the couple expressed the heartiest of congratulations to the couple: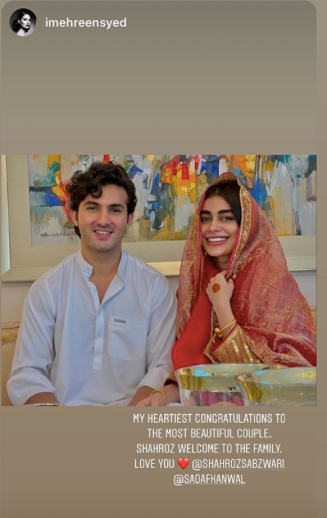 https://www.instagram.com/p/CA2_Mw_BhlG/
While (former) fans didn't hold back and let their thoughts be known:
https://twitter.com/ViRgoGirL_T/status/1267158882222256128
"do Takey ka Mard" had a face !#SadafKanwal pic.twitter.com/vQB3z7KGJO

— *NOOR* (@Kharoos_hun) June 1, 2020
So In The End promises of STAYING TOGETHER FOREVER IS LIE AGAIN
Can we Say "do Takey ka Mard" Now ?#SadafKanwal pic.twitter.com/ESy0nmisgi

— Syeda Trimzi (@TrimiziiiSyeda) May 31, 2020
Amidst all this, designer Zara Shahjahan took a minute to share a picture of the beautiful Syra Yousuf, labelling her as the epitome of class and commended her for standing tall and proud despite the news regarding her ex husband: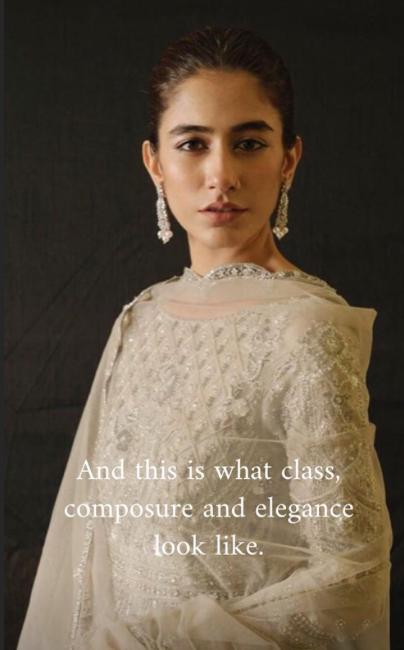 We have the utmost confidence that the former spouses will do a brilliant job co-parenting the child they share together and will put her first in every situation, as they have thus far. And wish both parties luck with their future endeavours, be it relationships or work projects.
Congratulations to the newlyweds!