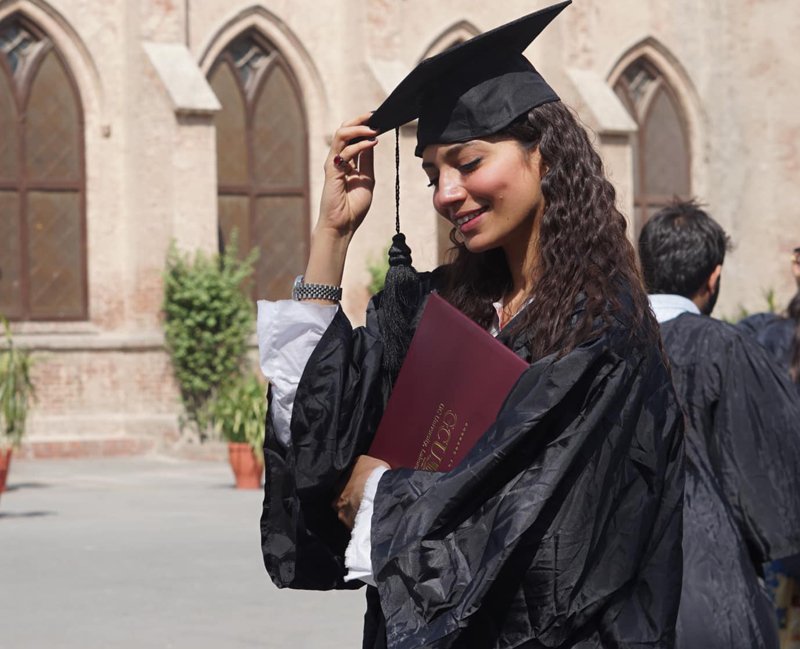 Rabia Butt, the gorgeous model and actor, has recently earned her post graduate degree from GCU, and our question is, is there anything she can't do?
The dusky beauty completed her Masters in Mass Communication from Government College Lahore, and previously completed her bachelor's degree in the same field.
Tragedy struck in the models personal life when her mother passed away unexpectedly from a car crash. She revealed on Speak Your Heart with Sameena Peerzada:
"I've repeatedly said this before that I was a completely different person before my mother's death. But after it, I realised that I have to bear all the responsibilities of my family, my three younger sisters. That thought alone has made me let go of a lot of things."
After her mother's death, Rabia Butt took on the responsibility of her three younger sisters, who were 8, 14 and 16 at the time. Despite shouldering so much weight, the model thrived in her career, and now, in her academics too.
We wish her all the luck in her future endeavours and hope she continues to set a shining example for young girls everywhere.