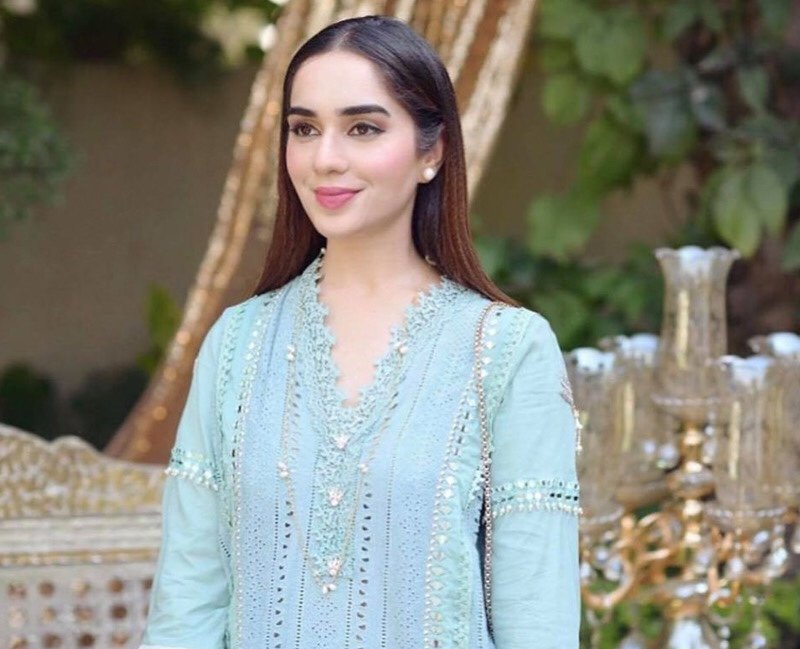 Ace designer, best known for his theatrical fashion shows and editorials, Ali Xeeshan, tied the knot with influencer, TV host and Journalist Myrah Qadeer Khan on Sunday. Here's everything we found out about his gorgeous bride:
The beauty, with brains is from Islamabad and has done her MS in Media Studies and BSc in International Development & Economics from University of London External Program.She is a Media Director at Snapcity and a host at PTV World English. In her own words, Myrah is a very organized and self critical person, which is how she manages so many roles. She plans her day according to time allotment which she believes helps keep her away from panic attacks and anxiety. Incredibly dedicated and hardworking, to finance her M.Phil Degree, Myrah worked day and night and began taking on freelance work on the side to earn enough for her tuition. She even had to trade in some of her bags, clothes and shoes to cover her fees and began skipping meals at the office so she could further save money for her education.
A big believer in fitness, the beauty believes diet choices influence a person's day to day functions and are a big contributor to self confidence.
Myrah Qadeer also considered making an appearance in drama serials, but her busy schedule made it impossible at the time. She is still open to offers in the future as long as the subject is substantial and meaningful. When asked about her sense of fashion, Myrah stated that she leans more towards monochromes over loud prints but doesn't limit her style to eastern or western and wears whatever she is feeling at the moment.
She believes young girls who want to enter the industry should be themselves. "Every day is a new day, keep learning and growing– keep tapping your back for the goods you do and milestones you achieve, no expectations from others, it will make everything easy!"