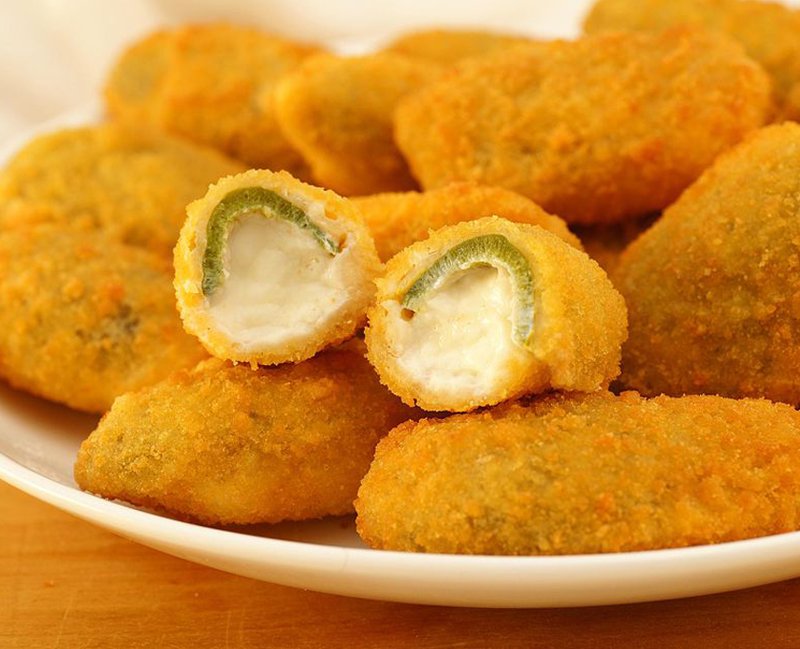 What's a trip to Nando's or Hardees without ordering their versions of yummy Jalapeno poppers?  A perfect mix of cheesy goodness and the heat from the Jalapeno pepper makes this appetiser a favourite for many. And if you can't swing a trip to the nearest Nando's or are saving up for that cute bag you saw at Mango, this recipe will solve all your problems and make a big serving of the yummiest, crispiest Jalapeno poppers that are just as good, if not better. Here's what you'll need:
Ingredients:
Directions:
In a medium bowl, mix the cream cheese and Cheddar cheese.  Spoon this mixture into the jalapeno pepper halves.
Put the milk and flour into two separate small bowls. Dip the stuffed jalapenos first into the milk then into the flour, making sure they are well coated with each. Allow the coated jalapenos to dry for about 10 minutes.
Dip the jalapenos in milk again and roll them through the breadcrumbs. Allow them to dry, then repeat to ensure the entire surface of the jalapeno is coated.
In a medium skillet, heat the oil to 365 degrees F ( 180 degrees C). Deep fry the coated jalapenos 2 to 3 minutes each, until golden brown. Remove and let drain on a paper towel.
This recipe makes 32 servings, and you can even add shredded chicken into the cheese mixture if you want a meatier option. Enjoy them while they're hot!