Nida Yasir Comes Under Fire for the Way She Questioned the Viral Newlyweds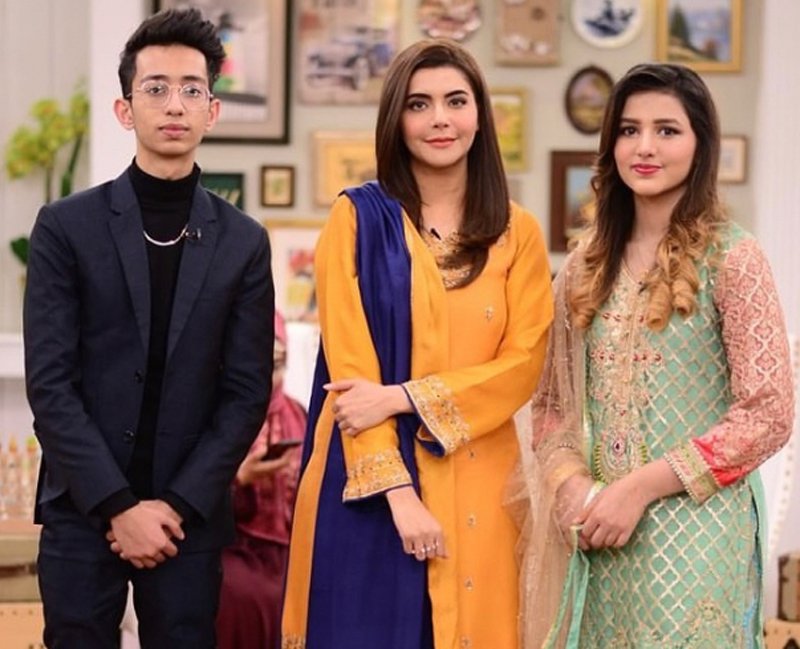 18 year old newlyweds, Asad and Nimra, took social media by storm when their wedding pictures went viral, for reasons good and bad. From body shaming, to praise for having the maturity to make their romance official, the young couple stood strong in the face of adversity and continued to celebrate their love.
They recently made an appearance on Nida Yasir's morning show, which, unsurprisingly, has generated quite a lot of backlash, all because of Nida's somewhat double edged questions and comments.
Such an instance was when Nida Yasir asked Asad what made him fall for Nimra to which he replied 'Her simplicity'. Not being a good enough answer for the host, she continued to pry ' Acha yeh masoom si hain? Mujhe dekhne mei toh bari samjhdaar si lagti hai" While some would expect such comments from a jealous rishtedaar, Nida Yasir certainly takes the cake when it comes to twisting scenarios to fit her own narrative.
When Asad retold the story about the first time he saw his future wife and how he couldn't take his eyes off her, Nida turned to Nimra and said " Jab Asad tumhe dekhta rehgaya Nimra tumhe feel huwa, jaisay aik larki hesitate karti hai keh koi usay tik tikki laga kar dekh raha hai, tmhe feel huwa tha keh koi actually tumhe taar raha hai?", to which Nimra curtly replied to with a "Nai."
Our only question is, why? Is Nida Yasir a TV show host or is she a nosy parosan who has to create drama where there is none?
Here's the full interview: