Nabeel Zafar, Along With Others, Will No Longer Be Attending PISA 2020 Due to Bad Organisation
[video src="https://www.instagram.com/p/B8MWoR9HmTY/"]
Popular comedy sitcom 'Bulbalay' is known and loved by many, which is probably why it's cast was nominated in various categories in the PISA 2020, to be held in Dubai in the coming days. However, according to Bulbalay star and producer Nabeel Zafar, he, as well as many of his co-stars, will not be attending the PISA's any longer due to the negligence they faced at the hands of the organisers and PR companies involved: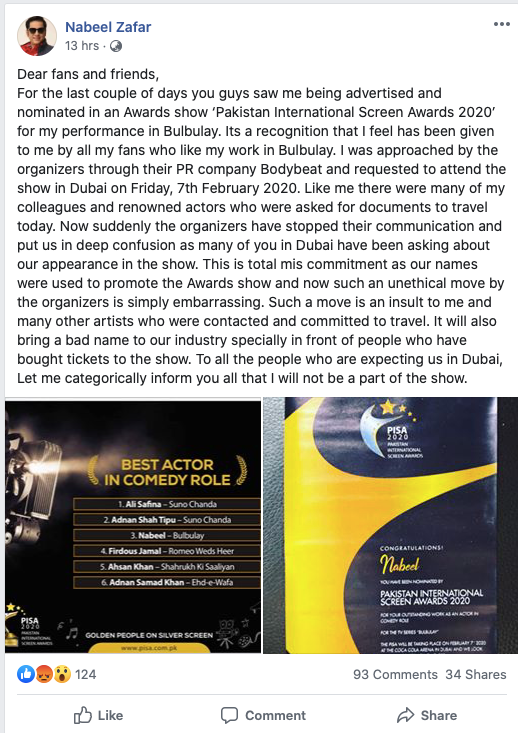 Fellow celebs chimed in, agreeing with the actor and misconduct at the hands of the PISA organisers: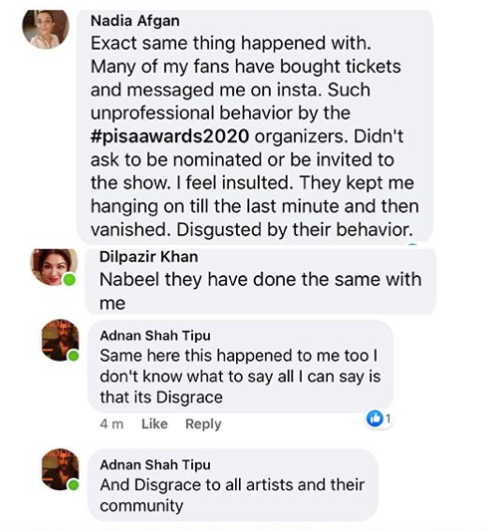 While senior and veteran actors are being treated as such, a handful of actresses including Sonya Hussyn, Urwa Hocane, Momal Sheikh, Ushna Shah, Farhan Saeed, Noor Zafar Khan and Sarah Khan have been flown to Dubai via private jet and have thanked a Mr. and Mrs. Zafar and a Mr.Malik for the luxe ride:
PISA has not responded to the claims as yet. Fans suggest other actors should boycott the awards as well in a show of solidarity for the senior actors who have been disrespected. What are your thoughts on the whole situation?