Mehwish Hayat Claps Back at Aamir Liaquat Over His Sexist Remarks

Aamir Liaquat, who has never been in the news for a good reason, EVER, has once again shown why he does not deserve to be on any public platform, influencing millions.
After Iranian Military Commander Qasim Soleimani was assassinated in a US drone strike, Tamgha-e-Imtiaz holder and overall fierce badass Mehwish Hayat took to Twitter to condemn the attack: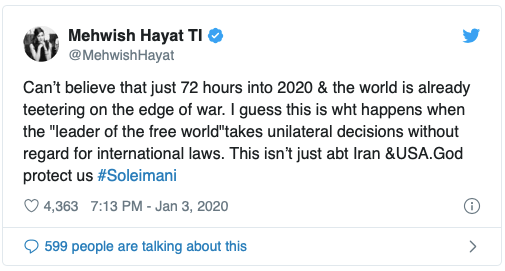 For some reason, people believe celebrities are not entitled to have an opinion on anything at all. Aamir Liaquat is one of those people:
Why did he feel the need to insert himself in a situation that has nothing to do with him? We will never know. Not one to take things quietly, Mehwish Hayat immediately fired back at the fraudulent doctor: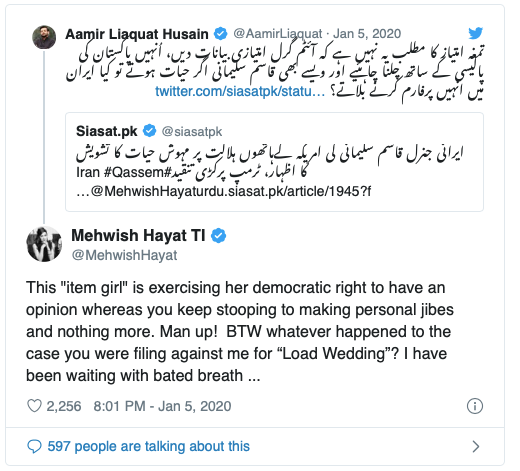 In 2019, Aamir Liaquat threatened to sue the actors and directors of the film 'Load Wedding' for defamation.
Yasir Hussain also came out to support the actress through his insta story: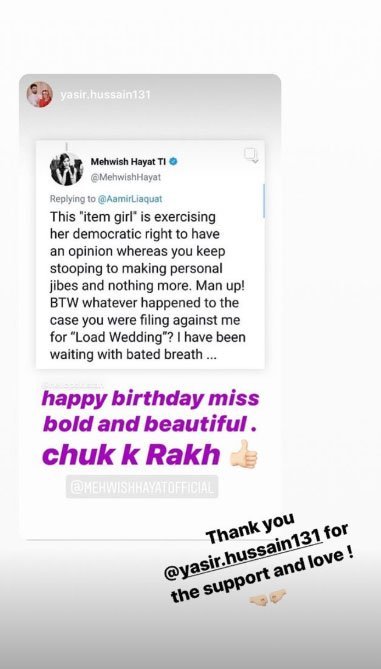 We guess Aamir Liaquat can't handle a successful woman who can hold her own opinion.