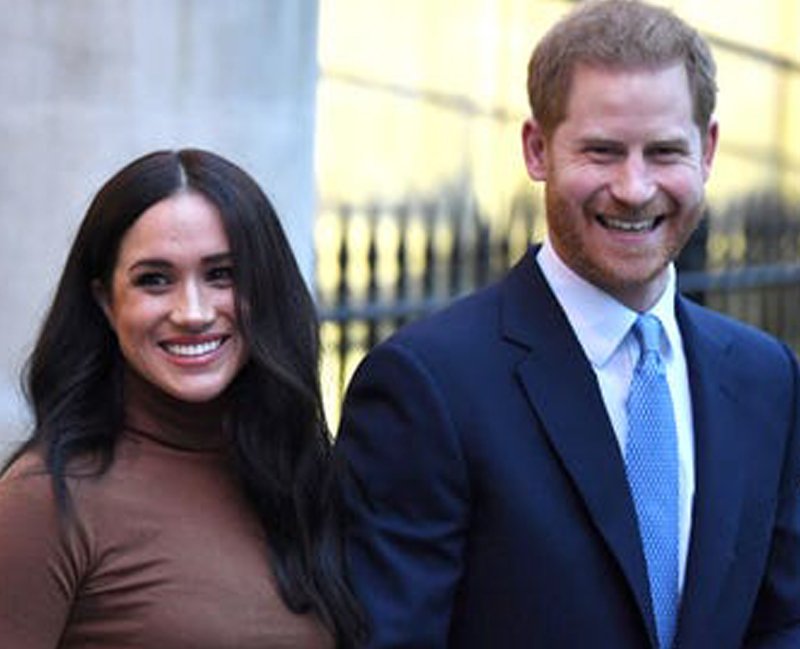 [video src="https://www.instagram.com/p/B7EaGS_Jpb9/?utm_source=ig_embed"]
On Wednesday, the younger royal couple shocked the World as they made the following announcement via their Instagram:
Boy, do we have questions.
According to reports, no other royal, including Prince William and the Queen, were consulted before this announcement was made, which explains the contradicting and hasty announcement made by Buckingham palace following the announcement by the Susssex's:
Rumours of a rift between Harry and Meghan and the rest of the royal family have been circulating since months now, and judging by this announcement, they seem to be true.
The public is divided. Some are ashamed the first person of colour in the royal family has been treated so badly that such a monumental step had to be taken. Others are acting like desi aunties, and blaming Meghan for taking Harry away from his family. Reminder, Harry is a grown man. We don't think anyone can make him do anything he does not want to.
People are also blaming the Queen and the rest of the royals for not supporting Meghan and Harry when they needed it. No announcement was made when the couple was battling with the press, yet the most recent announcement by Buckingham Palace proves they are capable of lending a voice in regards to Meghan and Harry, so why were they silent for so long?
When it comes to being 'financially' independent, it is assumed that Prince Harry  has been left inheritance from various royals, including Princess Diana, and Meghan Markle had a c career as an actress in hit show 'Suits',so they're sorted there. However, they're going to need constant security, even if they are stepping away from their royal duties, so how are they planning on financing that?
2.4 million pounds was raised from taxpayer money to renovate Frogmore Cottage in Windsor for the Sussex's, but if they now plan on splitting time between UK, USA and Canada, eyebrows will raise.
The Prince of Wales pays for the public duties of Harry, Meghan, William and Kate and some of their private costs, out of his Duchy of Cornwall income, which was £21.6m last year.
Royal author Penny Junor said she "can't quite see how it's going to work", adding: "I don't think it's been properly thought through."
"I think it's extraordinary but also I think it's rather sad," she said. "They may not feel they are particularly loved but actually they are very much loved."
Harry is sixth in line to the throne – behind Prince Charles, Prince William and his three children.
In an ITV documentary last year, Meghan admitted motherhood was a "struggle" due to intense interest from newspapers.
Prince Harry also responded to reports of a rift between him and his brother William, the Duke of Cambridge, by saying they were on "different paths".
In October, the duchess began legal action against the Mail on Sunday over a claim that it unlawfully published one of her private letters.
And the duke also began legal action against the owners of the Sun, the defunct News of the World, and the Daily Mirror, in relation to alleged phone-hacking.
Prince Harry also released a statement, saying: "I lost my mother and now I watch my wife falling victim to the same powerful forces."
The duke and duchess moved out of Kensington Palace, where the Duke and Duchess of Cambridge live, in 2018 to set up their family home in Windsor.
Then last summer, they split from the charity they shared with Prince William and Kate to set up their own charitable projects.
The couple's announcement on Wednesday comes two months after the Duke of York withdrew from public life after a BBC interview about his ties to sex offender Jeffrey Epstein, who killed himself in August.