Are Sarah Khan's Cryptic Messages Directed at Ex Agha Ali?
It's been a while since Sarah Khan and Agha Ali announced that they had broken up and no longer planned on getting married. And surprise surprise, life goes on. Agha Ali has now been linked to co star Hina Altaf, after staging an elaborate surprise for her birthday.
Ever since the birthday, Sarah Khan's Instagram post captions and Insta story's have become increasingly cryptic, leading many to believe they were directed at Agha Ali. First, it was this islamic quote: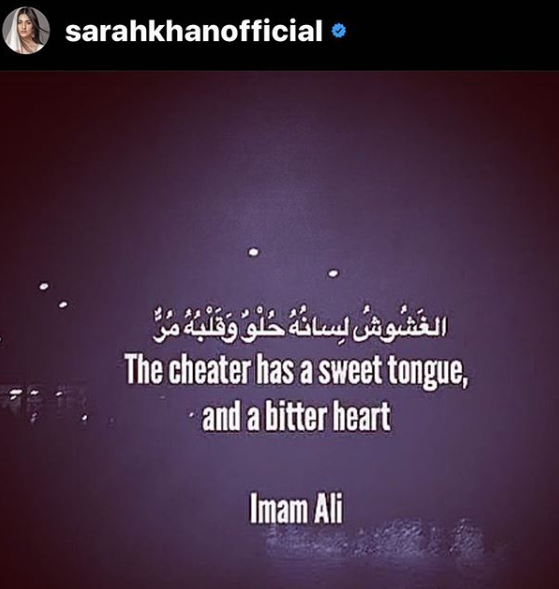 Followed by this caption:
https://www.instagram.com/p/B7Flh0jlsy7/
While both parties have moved on, obviously, there still seems to be some bad blood between the two. Only time will tell.