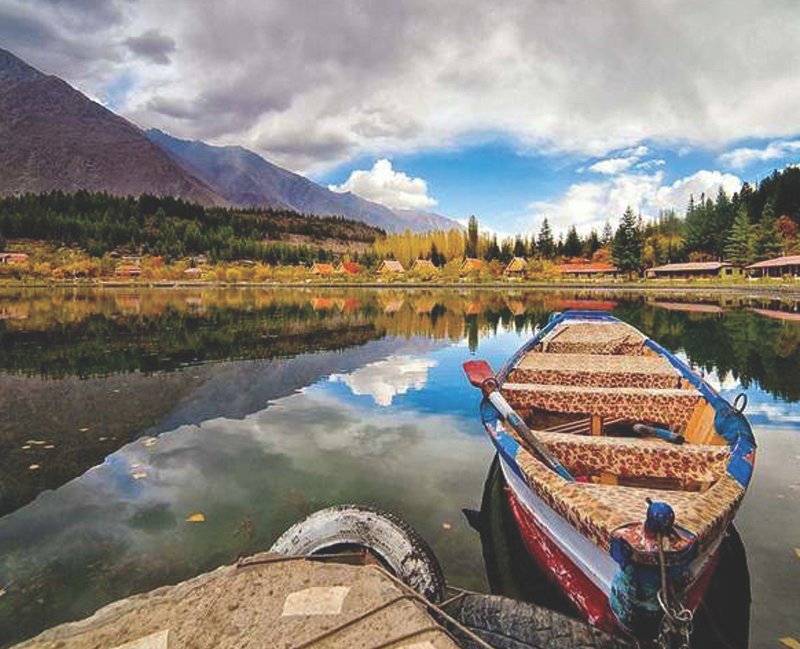 Conde Nast is one of the world's leading travel  magazines, and according to the publication, Pakistan is the number one travel destination for 2020, and in our opinion, it should be for every year to come!
The world is finally waking up to the enormous tourism potential in Pakistan, thanks to the influx of tourists in the form of youtube Vloggers and Influencers, as well as a very high profile Royal visit by the Duke and Duchess of Cambridge. Pakistan has made the cut due to it's geographically diverse destinations that include everything from eco tourism to adventure. The magazine's top 3 destinations are Pakistan, Plymouth in UK and Kyrgyzstan.
Conde Nast Traveler terms Pakistan as a 'must-visit place for adventure travellers', and while we're glad our beautiful country is finally getting the recognition it deserves, why limit ourselves to adventure travel? We're great for everyone! From kids to senior citizens, Pakistan has something for everyone, even remote and peaceful Honeymoon destinations with the most romantic of backdrops. With the current government willing to invest in the tourism sector, we strongly believe our country is only going to go from strength to strength.
Here are some of our favourite vlogs from tourists visiting Pakistan:
Where the Jones:
https://www.youtube.com/watch?v=SOT0eQ5LAsQ&t=102s
Mark Weins:
Eva Zubeck: