Khalil-ur-Rehman Qamar's Latest Comments Regarding Gender Equality and Raping Men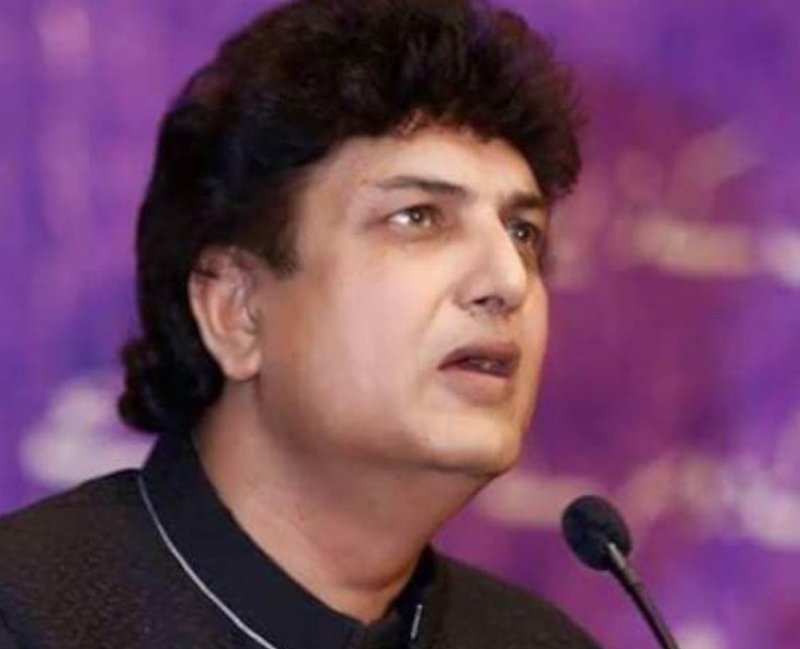 Khalil-ur-Rehman and his never ending, politically incorrect, absurd, demeaning comments have hit a new low with his recent interview. He is currently working the media circuit to promote his new film, 'Kaaf Kangana', the one with the 'patriotic' Neelam Munir item song, incase you needed a reminder.
In regards to women criticising hit drama serial 'Mere Pass Tum Ho':
"A man leaves all his honour, his self-esteem with his wife when he goes out to earn a living. And I curse (laanat bhejta hu) those women who violate that trust. That was the concept behind Mere Pass Tum Ho and so I'm fighting for the 'good women'. It would be unfair to these [good] women to be classified along with those who aren't loyal."
"I'm only narrating this story in your [women's] favour. Like it or not, I don't call every woman a woman. To me, the only beautiful trait a woman can possess is her loyalty and her haya/modesty. If a woman isn't loyal then she is not a woman. Register an FIR against me for if you don't subscribe to my point of view but I won't budge."
"Get someone to try me under #MeToo, I won't care about that either. But I won't be able to call every woman a woman. That simply isn't true for me."
On gender equality:
"A few weeks ago, a feminist group had a conversation with me regarding equality. I asked them if they've ever heard about a gang of men kidnapping a woman? They assured me they have. I asked them then why don't women do the same?" the host giggled, "If you wish to strive for equality then kidnap men as well. Rob a bus, gang rape a man, so that I can understand what you [women] mean by equality."
"Trust me, you'll not find a bigger feminist in Pakistan, but I fight for good women only. Loyalty is a woman's virtue; don't challenge it."
"The most one of these feminist groups can do is chant slogans against me, tweet a few thousand tweets but that's it! Women can't do anything else."
On extra-martial affairs:
" A wife is worried about what? Another woman. That other woman isn't a man. So riddle me this: you are destroying a man and you're the one who's complaining about it as well."
He concluded by saying, "A man cannot say no. He just can't. A good woman can."
Khalil-ur-Rehman has single handedly solved Gender Discriminaion, Misogyny and Disloyalty by pinpointing the root cause: Women. Way to go Khalil-ur-Rehman. What would we have done without gems of wisdom like these?
P.S To the interviewer, maybe speak up next time. You were in the position of shutting such hate down. Or at least starting a discussion. DO BETTER.
Click here for the full interview.