Jhooti: Does Pakistan Really Need Another Drama Vilifying Women?

[video src="https://www.youtube.com/watch?v=Bi4GTTFkvw0"]
In a country where a kidnapped girl was slut shamed for getting kidnapped, where a celebrity was exiled and called every derogatory term in the book for accusing a fellow celebrity of harassment, where rape survivors have to produce multiple witnesses BY LAW to prove they were raped, our entertainment industry continues to produce piece after piece of trash that places women in an even worse place than they are to begin with. Such is the case with Iqra Aziz and Ahmed Ali Butt starrer 'Jhooti' on ARY Digital. Here's the teaser:
People were not pleased. And rightfully so: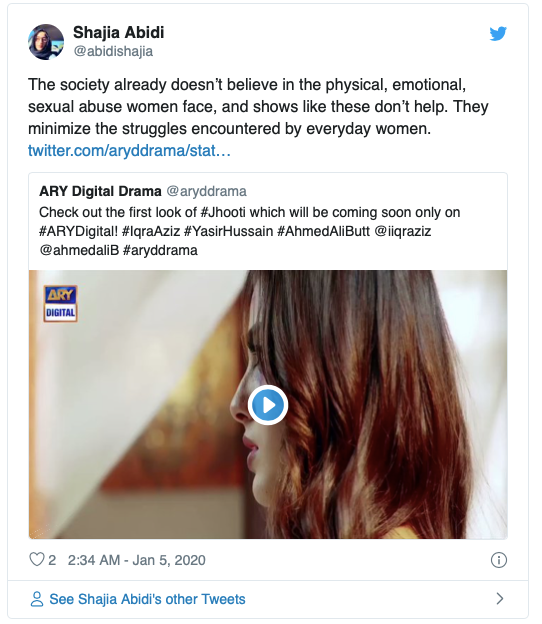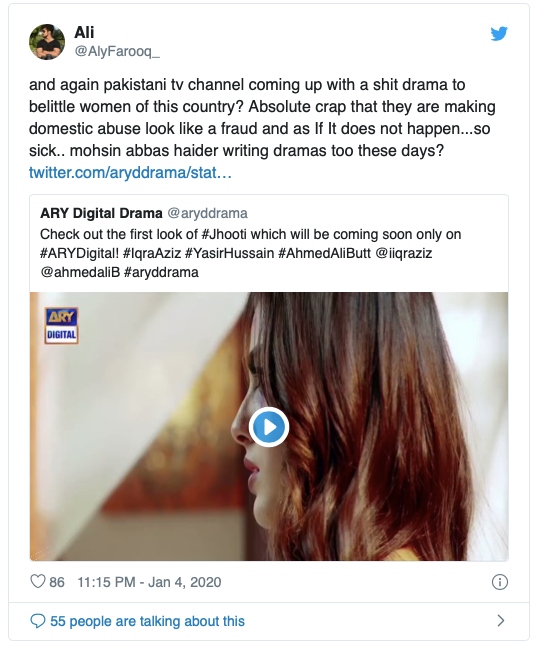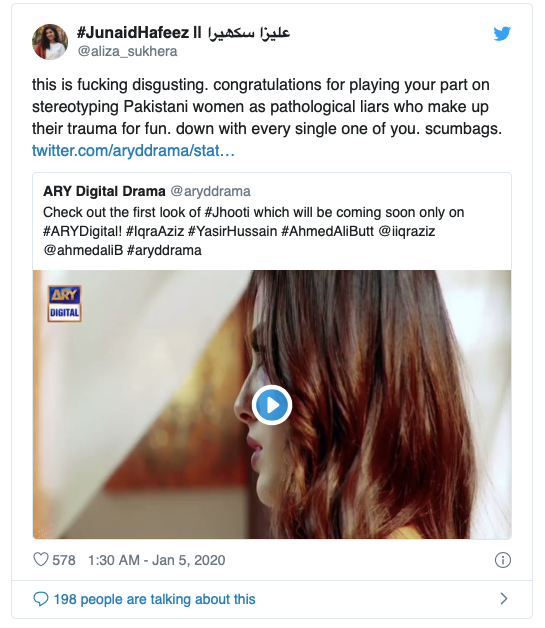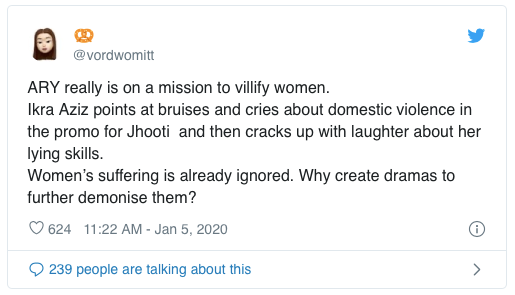 See Also

This is incredibly disappointing coming from an actress who rejected a fairness campaign and took a giant, progressive stride while doing so. ARY Digital seems hell bent on portraying women as the devil and indirectly inciting violence and hatred towards them. And while we shouldn't judge the entire serial just from a teaser, all signs point to another drama serial that trivialises domestic abuse and violence towards women.
To ARY Digital and all Pakistani entertainment channels, do better.