Jennifer Anniston BREAKS Instagram
Jennifer Anniston joined Instagram on Tuesday, and promptly broke the damn thing! It not only has to do with the fact that she is EVERYONE's favourite 'Friends' character, but also has to do with her first post: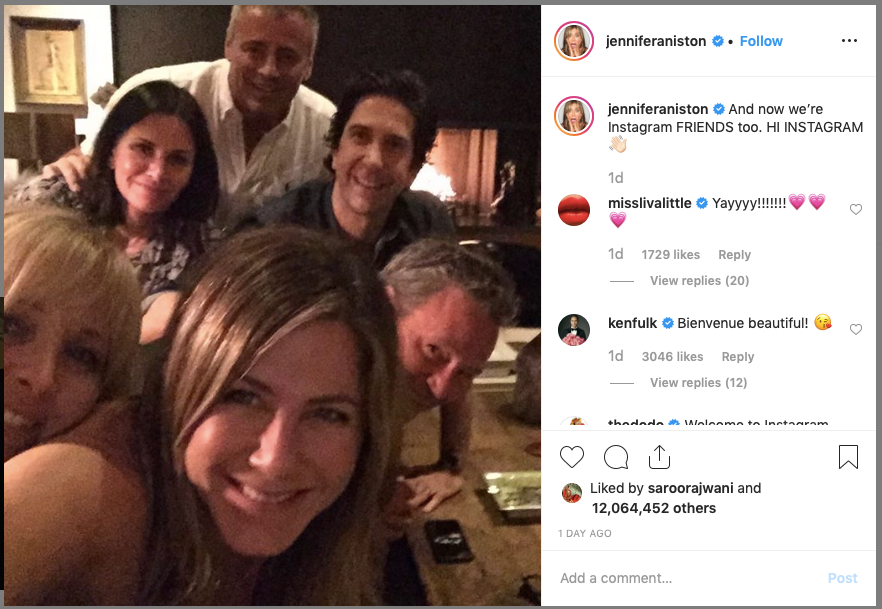 LOOK AT THAT! No wonder everyone lost their minds. It is rare to see the whole Friends gang together and this picture brought all the die hard Friends fans out of hiding and onto Instagram.
The question is, how did the picture even come about?
Anniston told Howard Stern:
"We just had dinner this week. The whole gang. Everyone was there. Schwimmer was in town and we all happened to have a window of time, so we all got together. We laughed so hard."
"We went to Courteney's. Nobody got naked, it was very civilized. But we just laughed a lot."
Anniston's post hit the public SO HARD that the crazy traffic temporarily crashed  her Instagram account! This leaves no doubt that all of us (A List Celebrities included) are still obsessed with Friends and forever will be.
Look at all those Stars!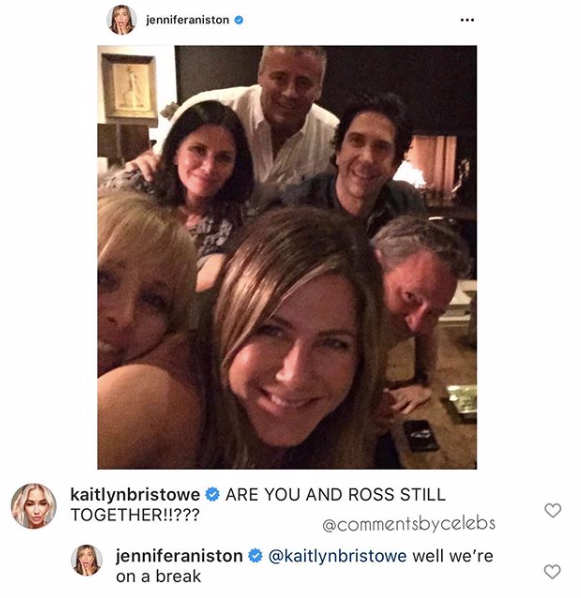 Finally, some answers.
Now we just have to wait and see whether Anniston can beat that stupid world record egg…