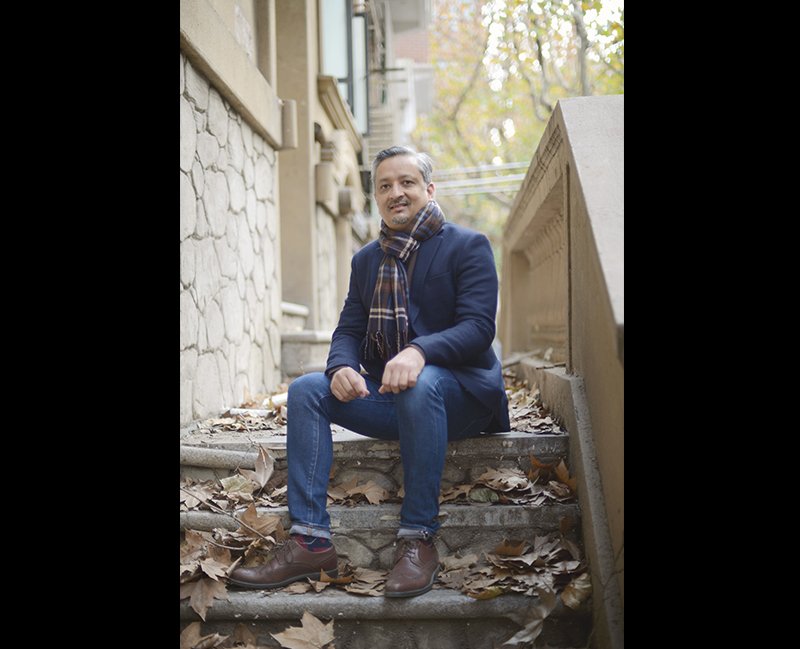 As Shanghai based, Pakistani artist, Irfan Cheema showcases his latest collection at Tanzara Gallery in Islamabad – we catch up with him to get a preview of what all to expect!
What are the themes present in this current collection?
My newest body of work is being presented in the show titled 'From Ordinary to Extraordinary', in which I have touched upon themes similar to and an extension of my past work where elements from nature and my surrounding take the center stage. I have used elaborately patterned and intricately woven Kashmir shawls this year that are a recurring element in my work but never as detailed as this time. There are birds with stately splendor, like pheasants, or commonly delightful budgies and warblers. Amongst flora are the harvests from my garden like berries, melons and citruses. Like before there is ever present Chinese elements in the form silk screens, ceramics and terracotta horses.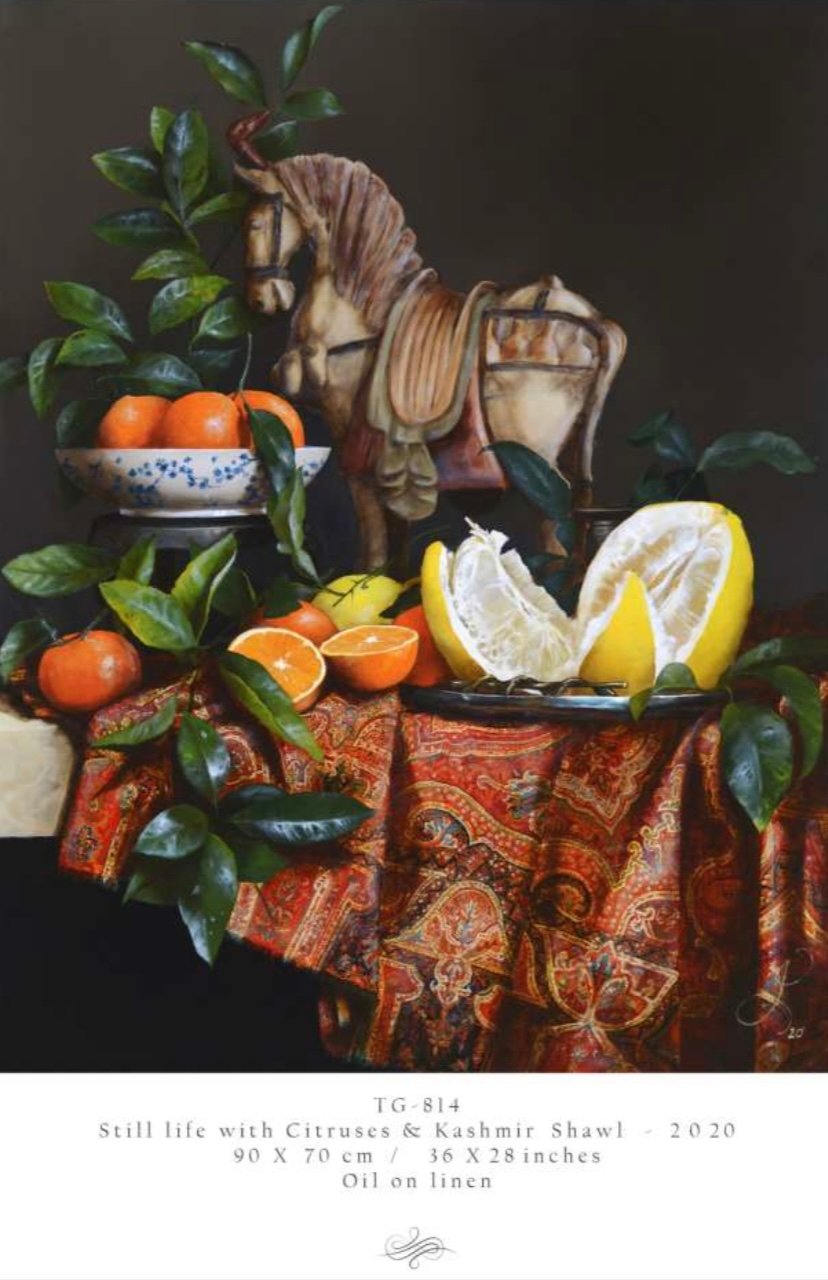 How long did you work on this collection for?
The works present in this show were all created during 2020. Some were planned earlier but developed during the last year. Oil painting is a slow process for me that requires quite a bit of planning and careful and systematic work. No matter how spontaneous the idea is behind a certain painting, for me, it is a slow and deliberate process.
How does your work comment on current social issues, especially in the day and age of Corona?
I paint things that are significant and interesting to me. In that sense, this year made me look inwards for inspiration. My work has never been a commentary on the state of things but it is about what things are to me. To look and think through objects, that is the job of a still life artist. I am constantly searching through my own visual vocabulary and this year's isolation made me rummage through the deepest recesses of my memories taking me to a journey through my childhood. I remembered the summer in Lahore and what a delight cold watermelons were in those hot months or memories of citruses in foggy orchards. Ordinary things. But in my work these everyday fruits are exalted, set on pedestals draped in stately cloth, becoming extraordinary with imposing monumentality. Painting has been a meditative process for me. While living away from Pakistan, isolation had a constant presence in my life this year. The awareness that I am far from 'home', heightened the sense of nostalgia for me.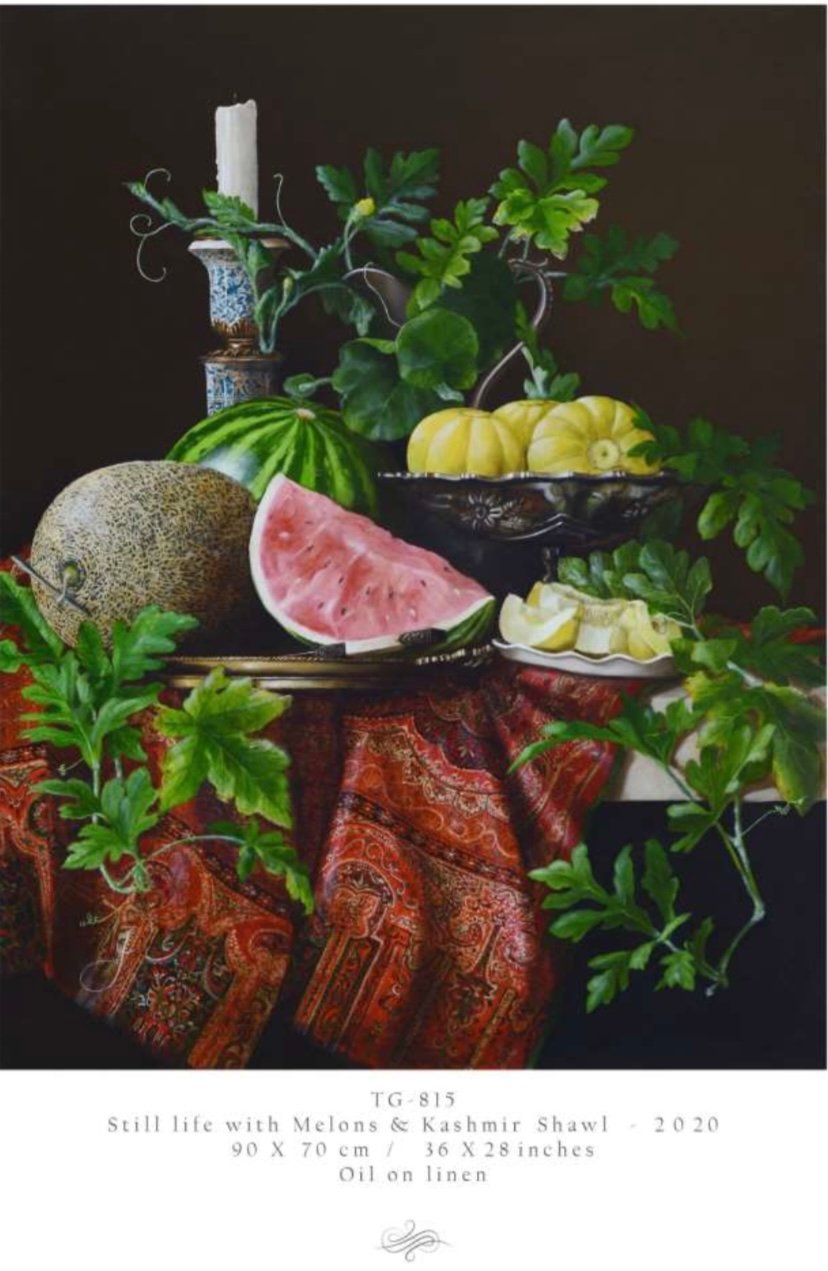 Who are some of your biggest influences?
I have always been deeply inspired by the work of masters of Dutch Golden Age. Still life, as we have come to see today, was brought to this status by their attention to detail and flawless technique. They laboriously rendered trivial subjects boost precision to the point of deception. Their work, to this day, captivates us with views of objects no longer living yet far from lifeless. The themes within the narrow genre of still life are diverse, from abundant bouquets to magnified scenes of decay are reminders of transience of earthly splendors.
Describe your style:
I am a traditionalist following the steps of classical realists in terms of my composition and technique. In this respect, I am striving to emulate that level of finesse that generations of artists before us have already exhibited. My subject matter, however, is unique to my own perception of things, and their appeal to me regardless of their cultural or societal significance or insignificance. I leave deeper interpretations to the viewers of my works. Some admire what appeals to their sense of beauty, yet others find it relatable at a unique and personal level. I guess that holds true for other forms of representational art as well. I always try to create a sense of timelessness that is another aspect of Dutch still life. What I strive to capture is only a moment, when light illuminates the setting in a certain way! And I attempt to erase any timestamp from it by selecting the objects that have been around and will continue to be like glass, metal and china.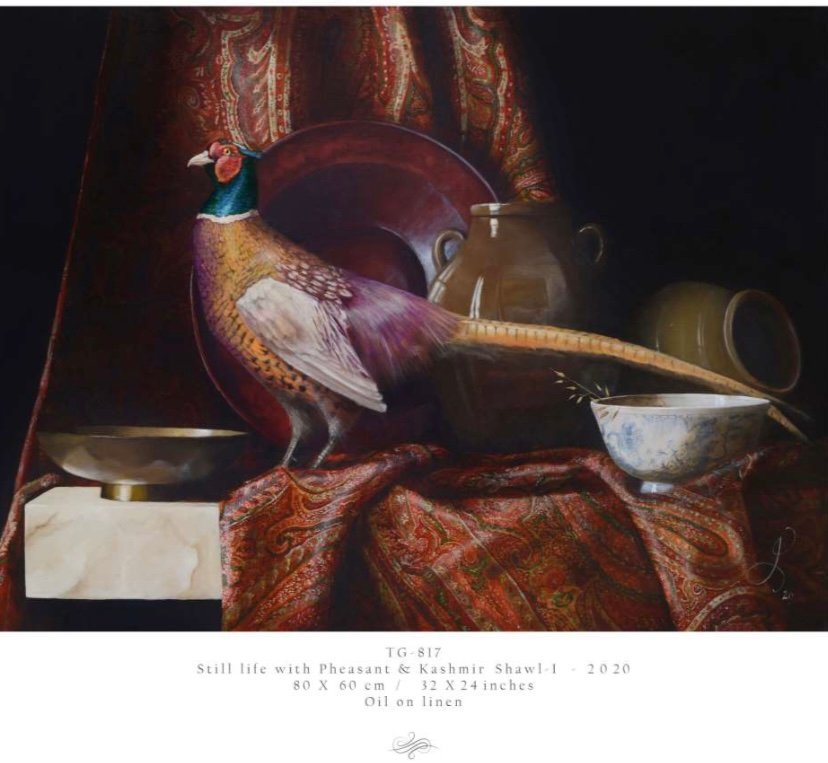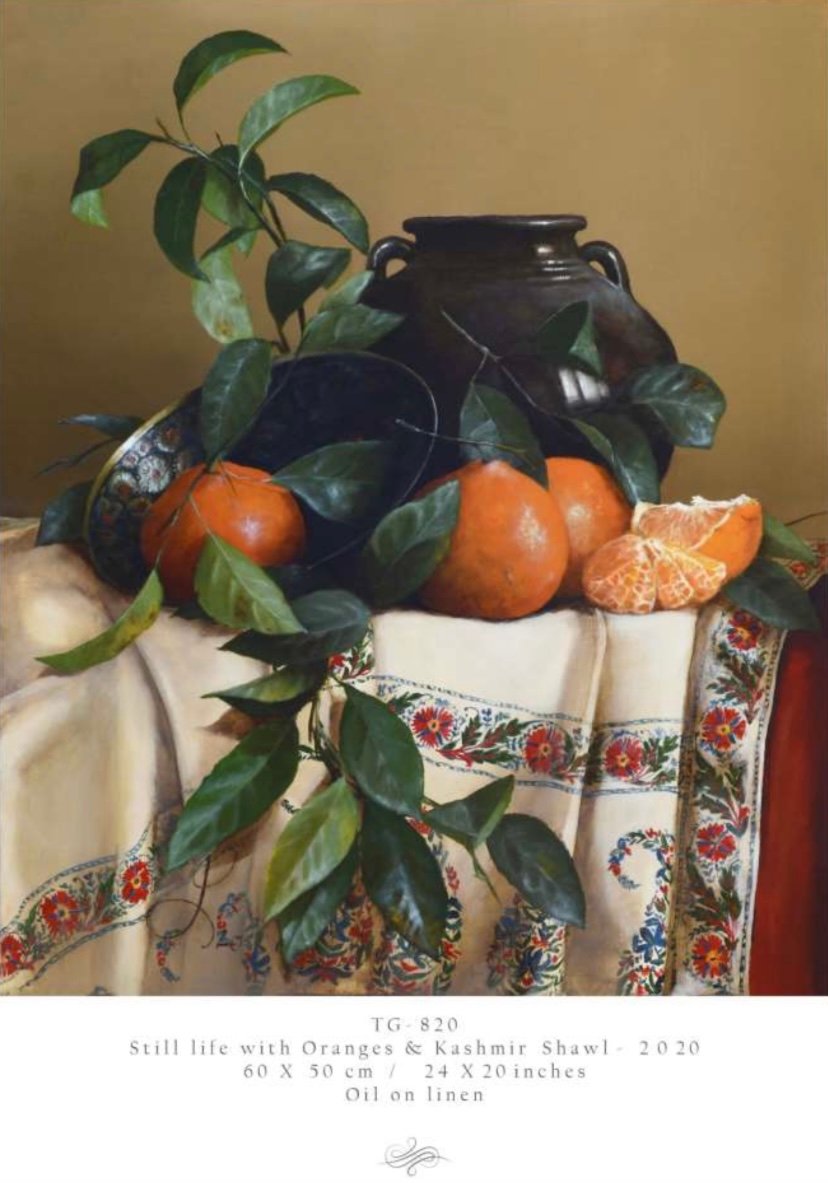 How have you developed and transformed in your art career?
I started painting as an extension of my scholarly interest in the origin of oil painting. It had lead me to study of still life in European art around renaissance. Over the years that interest grew to a point where a pastime turned into a vocation. However, throughout my journey, I have strived to hone my technique and I continue to do so. As a representational artist, this is my most useful tool that has enabled me in developing complex work in terms of composition. My subject matter has not changed, and I am still obsessed with beauty manifested in ordinary and everyday things and I do not see it changing anytime soon as I the comfort that I draw from painting these objects is what keeps me going from one canvas to the next.