While Mira Sethi and Bilal Siddiqui's "once upon a time" unfolds, we're bringing you exclusive pictures from the event where the two tied the knot.
Even though the two knew each other all their lives, their journey towards finding each other truly began in the Spring of 2017. Like all great love stories, their's too began during a cold Winter night over some finger lickin' good food – there's something about desi's and good food – it makes us bond more, haha. And then the moment that we believe he started to win her over – playing with her dog, Max, and then pulling a sharp branch from his mouth. Isn't this the moment that a girl would swoon over the guy? We bet it was!
From being there for each other through losses and difficult times, the two developed a bond that could seldom be explained through words. And then, they traveled together. From Lisbon, Brussels, Amsterdam, New York, Islamabad, Reno and San Francisco, they explored these places together, and on a deeper level, learned tonnes about each other. And through several bike rides through the desert, they found love.
This love brought them together and they tied the knot yesterday in a beautiful intimate ceremony, surrounded by family and friends. And of course when your brother is the incredibly talented Ali Sethi, you're bound to have some amazing live singing that sets the mood for the night with a cover of Farida Khanum's much loved "Aaj Jaanay Ki Zidd Na Kero" and "Tum Saath Ho" while the couple of the hour look soulfully into each other's eyes and hold hands. And while you gush at the amazing story of how the two met, here are some exclusive images from the wedding that will make you want your own "happily ever after". P.S: The key to amazing wedding pictures is a happy bride – because let's be honest, happy brides are the prettiest!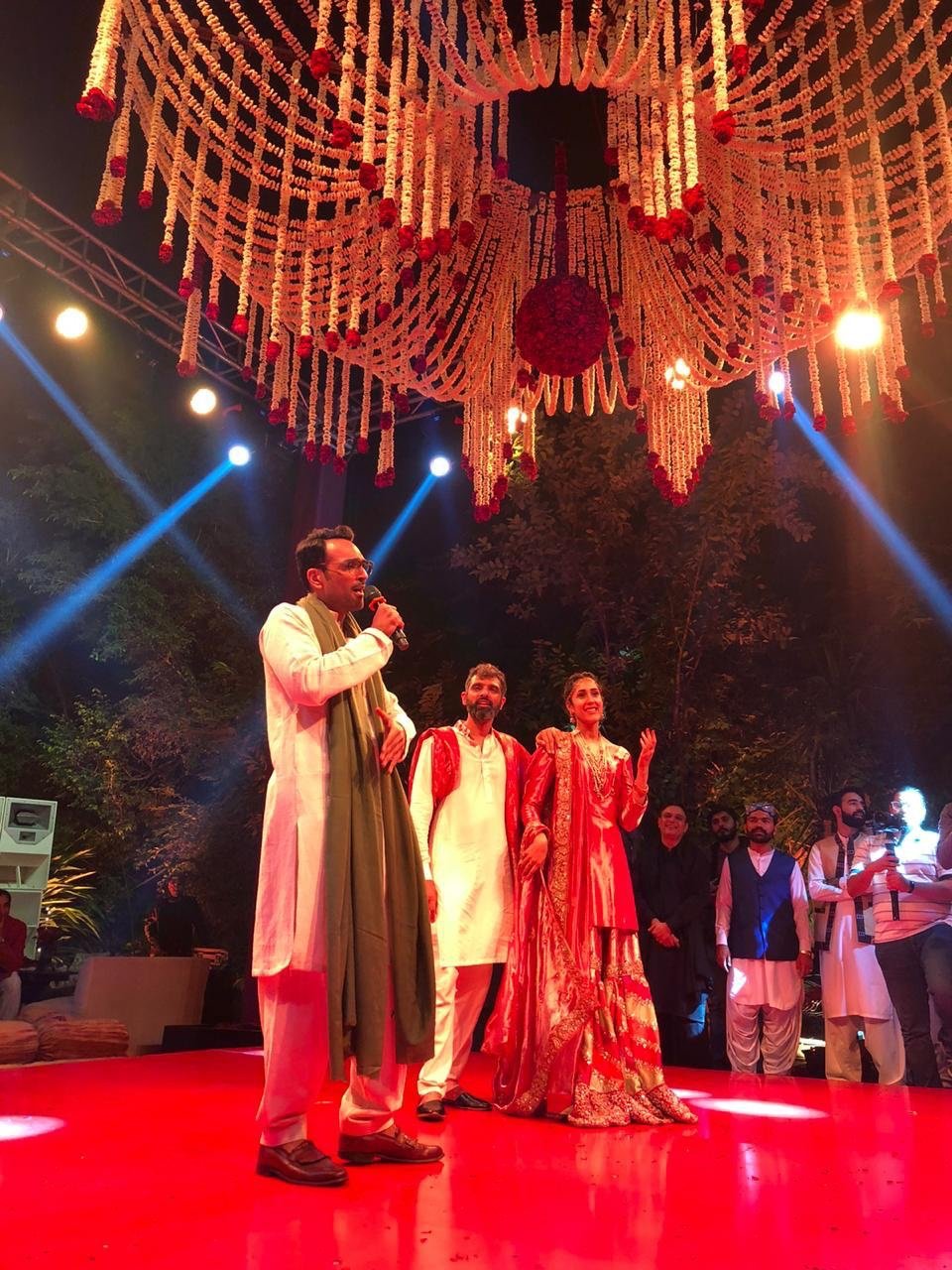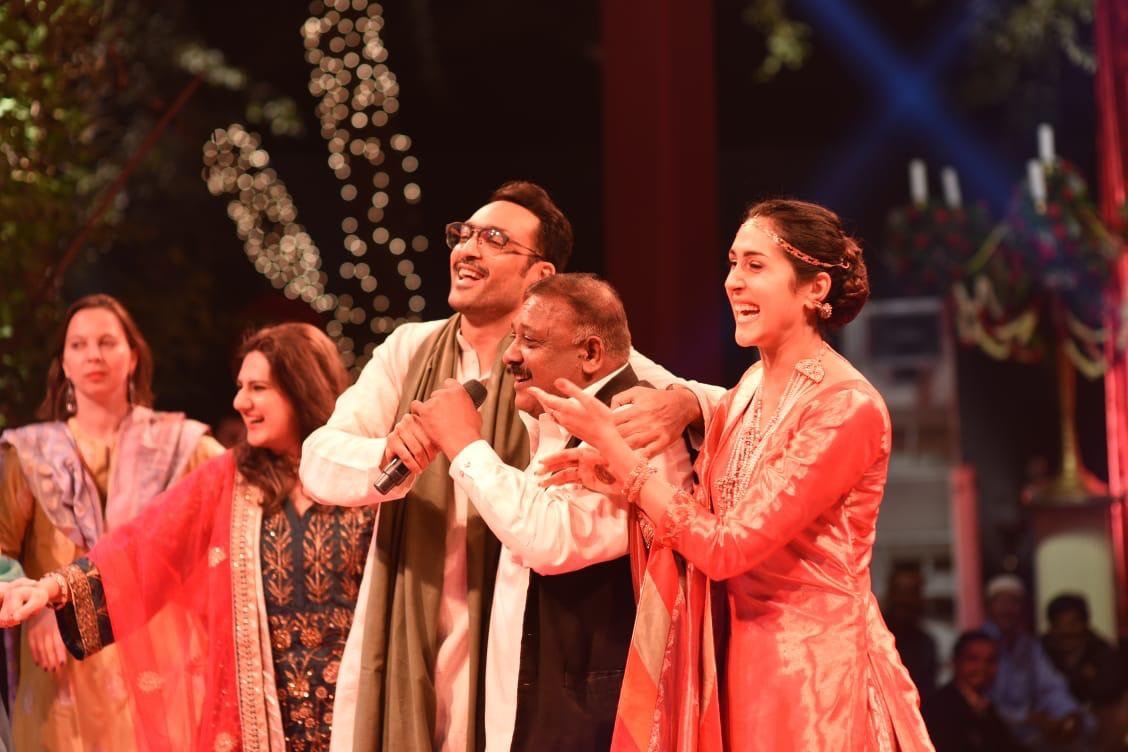 Mira Sethi's beautiful Mehndi outfit is by Honey Waqar and her Chikankari Nikkah Jora was a gift from her in-laws.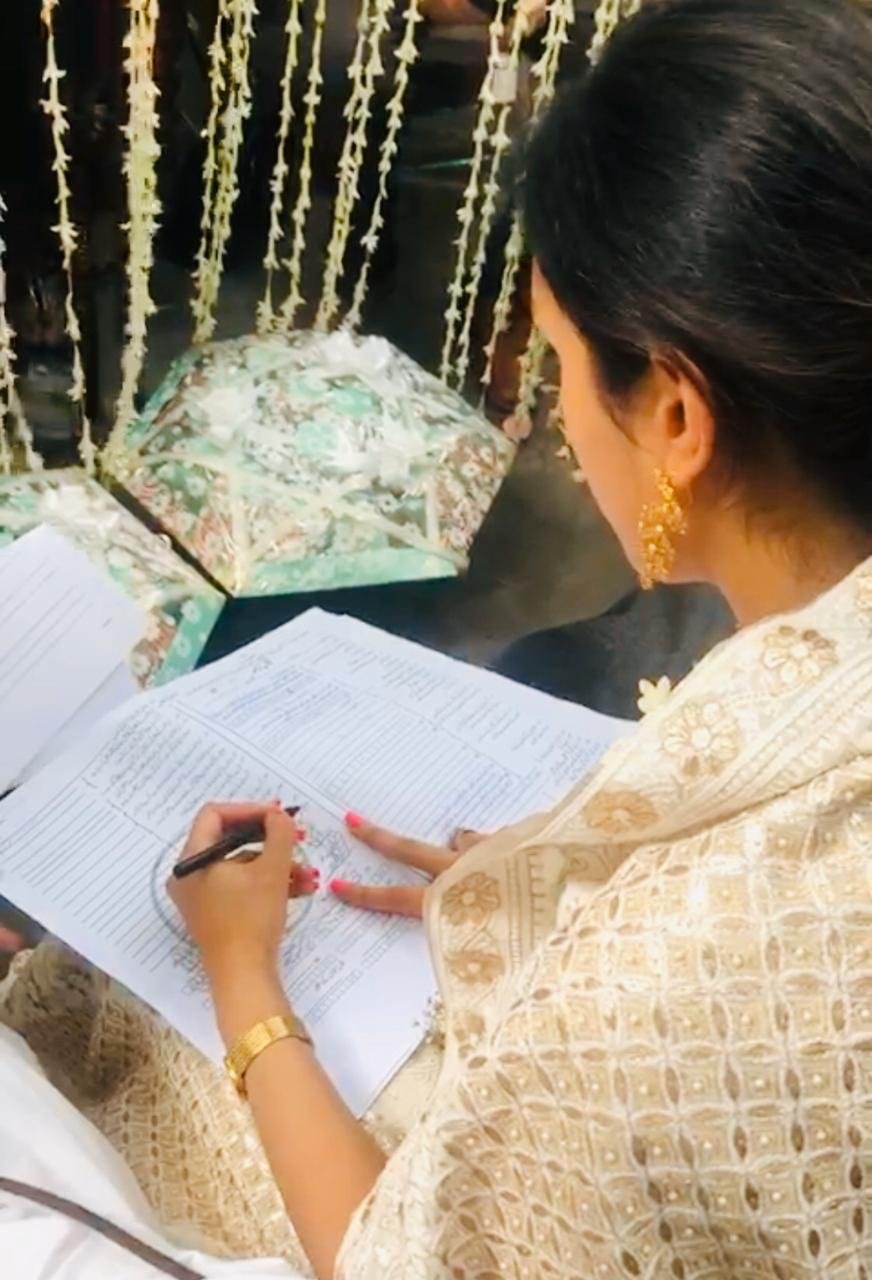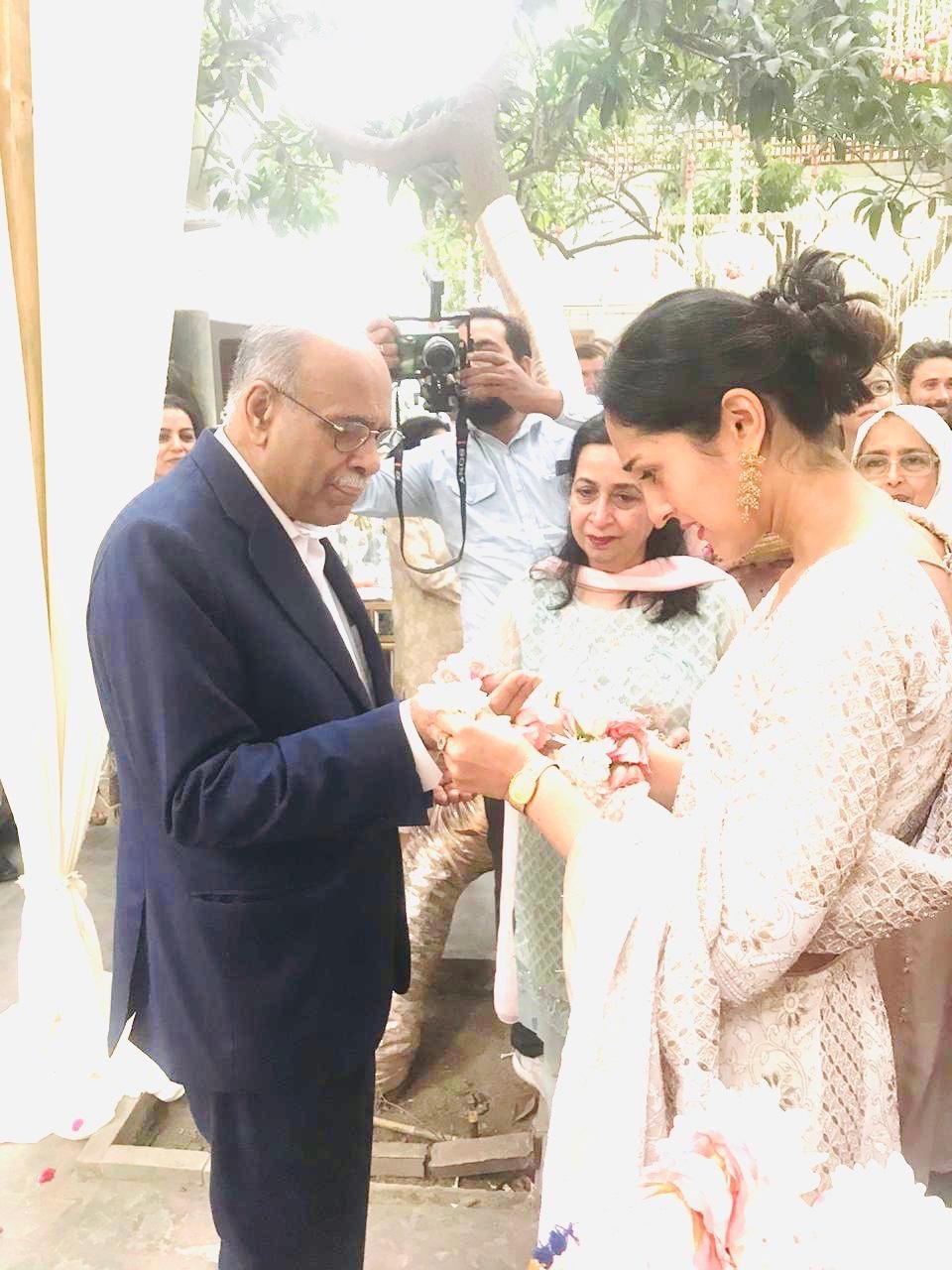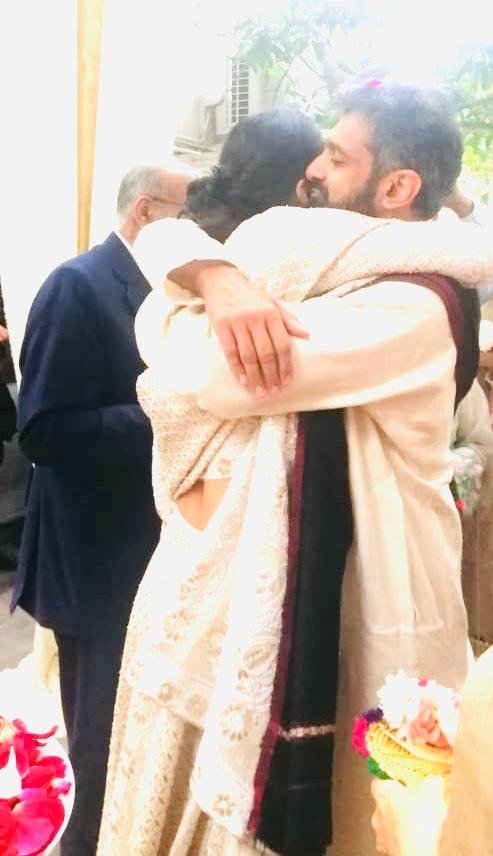 Prior to the ceremonies in Lahore, the couple also held an intimate secret ceremony with a gathering of friends and family in California, and the pictures are straight out of a story book: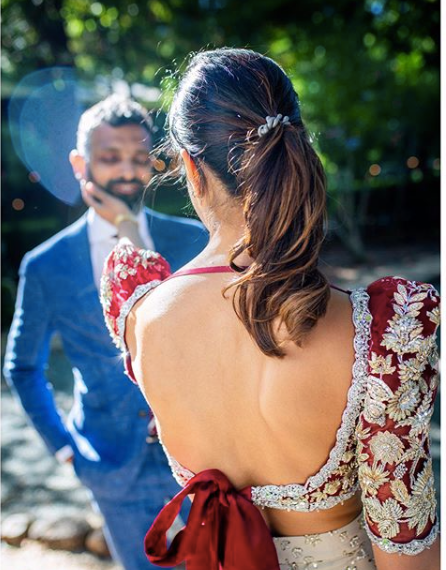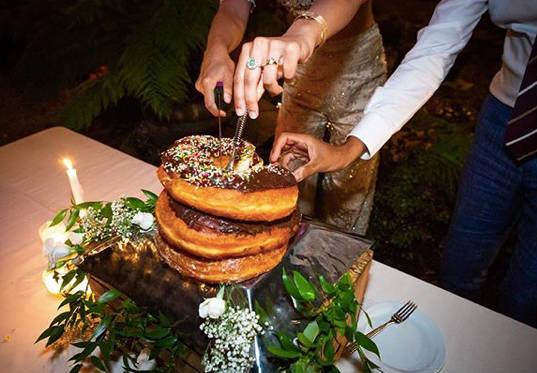 How cool is that donut cake? Why didn't we think of it? Yum!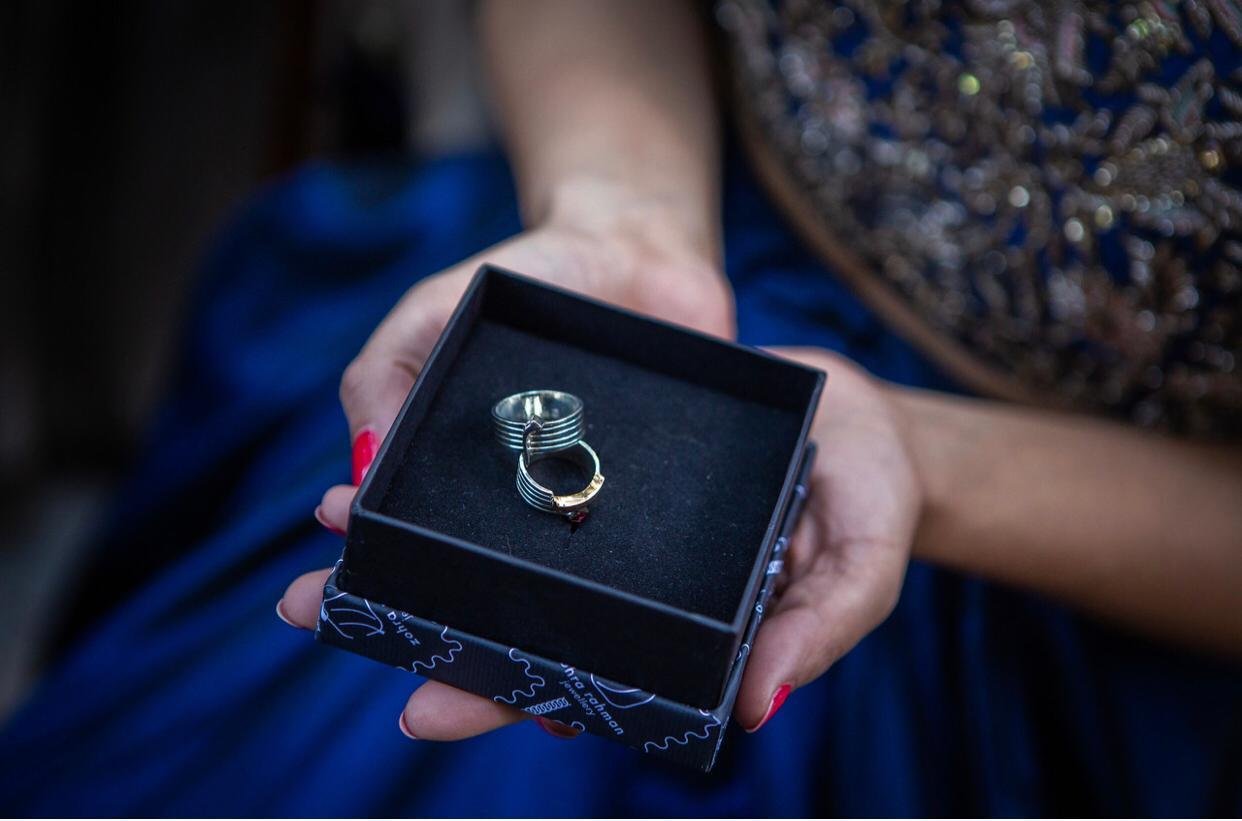 The couple exchanged rings with engraved initials in Urdu.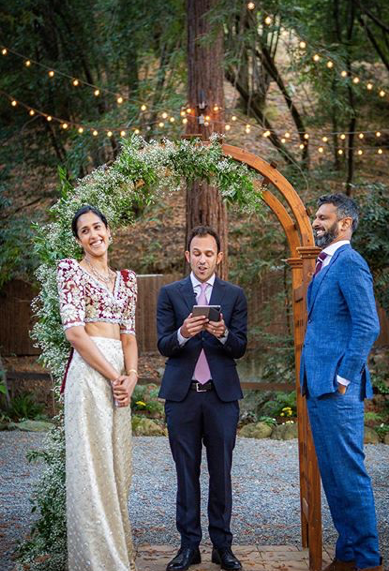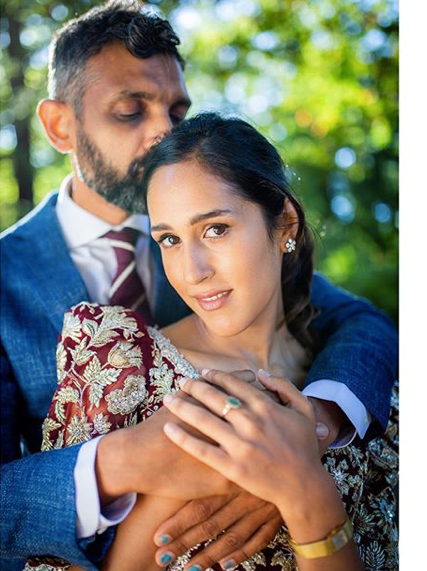 Notice the blue nail polish on the grooms fingernails? Mira explained the adorable story behind it on her instagram:
https://www.instagram.com/p/B46zHM2hqrO/
If that doesn't make you believe in true love, than we don't know what will! We wish the beautiful couple all the luck in this new chapter of life.