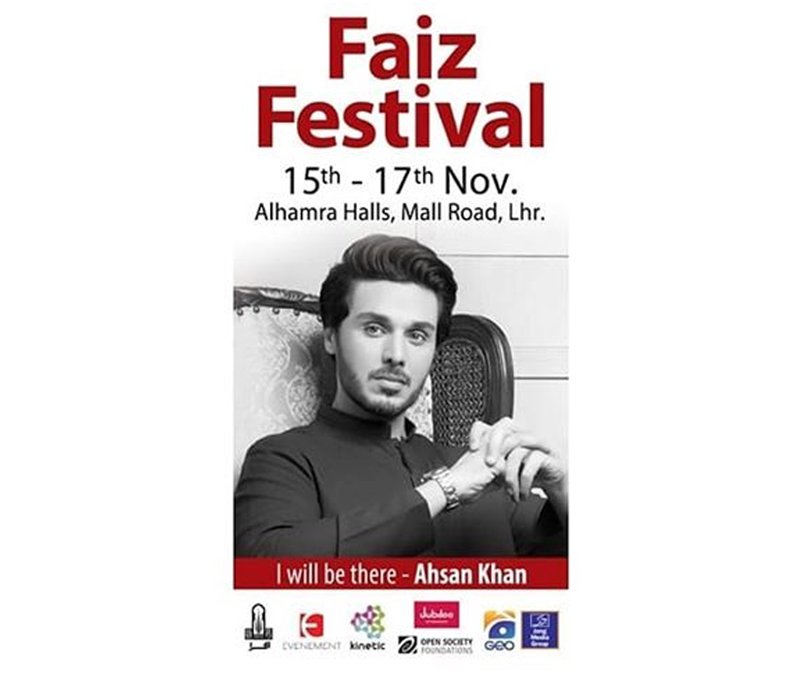 The 5th Annual Faiz Festival is taking place RIGHT NOW in Lahore and it's not one to be missed!The festival, organised by the Faiz Foundation Trust in collaboration with the Lahore Arts Council (LAC) will feature discussions, visual art exhibitions, tributes, book launches, music and theatre acts.
With a musical performance by Ali Sethi, and appearances by superstars Mahira Khan, Ahsan Khan,Mira Sethi and Simi Raheel to name a few, Faiz Festival is going to be alight with hard hitting discussions about topics ranging from the Kashmir issue, to Climate change, to national sports women and stardom with responsibility.
The 5th Annual Faiz Festival goes on until Sunday, so head on over for an enlightening and riveting mix of culture, art and entertainment.