Everything We Learned About "Yeh Dil Mera" from Director Aehsun Talish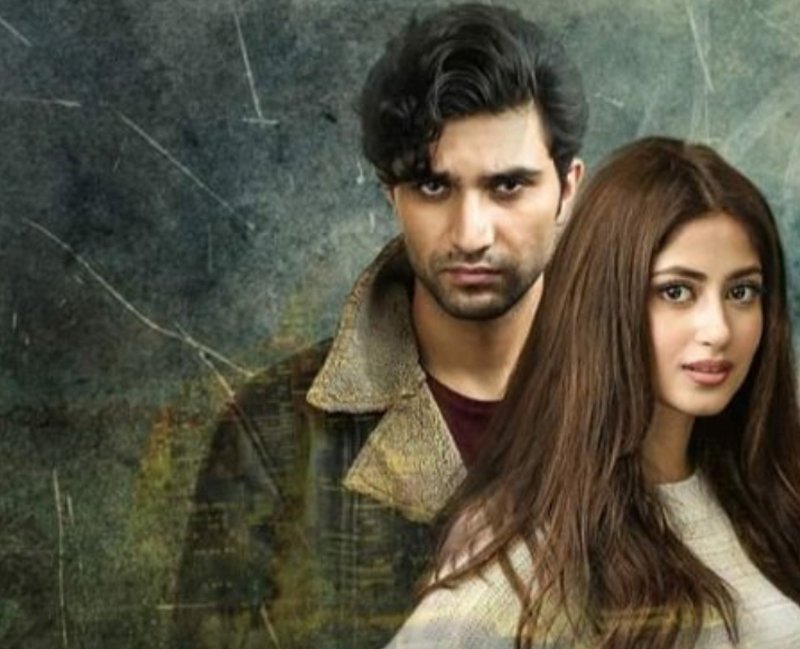 Aehsun Talish recently sat down with Fuschia magazine for an interview and blessed fans with tons of insight about the workings of "Yeh Dil Mera", the newest drama starring superstars Sajal Aly, Ahad Raza Mir and Adnan Siddiquie. To say the first episode was received well by viewers is an understatement and now fans of the show wait with bated breath  to find out what unfolds in this mysterious serial.  Here's what we learned:
On Why He Said Yes to the Script:
" When Momina Bhabhi hand picks a script, it usually means it's something special. I believe in her gut feeling." He further added, "The case was another reason. Sajal and Ahad look beautiful off screen, so they're going to look beautiful on screen too. I hope I do their chemistry, their charm, justice. They're very charming individually too but even better together. They create magic on screen and I hope the magic is conveyed successfully by us."
On the Lead Characters:
"Sajal's character is a bholi bhaali girl who has her own dramas. She's stuck with the nightmares she gets. In the next episode you'll see her visit a psychiatrist as well because of them. We won't call it a mental illness, but she certainly has some problems that she's facing mentally. She is also incredibly loving."
"The father, played by Adnan Siddiqui, is extremely protective of her. As you saw in the first episode, there's always a man accompanying his daughter everywhere, even to college and she isn't even allowed to eat anything from the canteen. For the father, it's like the saying , 'totay mei jaan hai'. We'll see how and if he let's go and tolerates another man in her life."
"Ahad's character also has ongoing mental trauma that he's dealing with. He has faced a lot to reach the point where he is in his life."
On the Story of " Yeh Dil Mera" and What to Expect:
" The story is basically about who wins in the end between all 3 characters, the father, the daughter or the lover."
"This drama won't scare you, nor will it make you cry too much, but it will make you stop and think, achambay mei daalega. There are a few surprises in there which will unfold as the story progresses. It's not a horror story or full of tragedy after tragedy like our usual plays. Sometimes, you're facing internal tragedies that bring really strange changes to your personality, because of which it may seem like the character is depressed. When 2 characters going through similar issues, like psychological trauma, face each other and meet, it'll be like a small explosion."
On Adnan Siddiqui's Get Up:
" Before this, nobody had seen Adnan in this type of moustache, as our own grey George Clooney. We also needed him in a beard because we are going to show him at different ages younger and older, in flashbacks. I suggested Adnan to keep a full beard and not colour it so it stayed grey. When he showed up with it, it looked beautiful. Adnan was also shooting other dramas at the time for which he would have to be clean shaved, so we had to wait each time for his beard to grow back to resume shooting for Yeh Dil Mera. That's one of the reasons production took so long. If only Allah blessed us with good timing so we could have been done with shooting in 90 days!"
On Sajal and Ahad's Real Life Chemistry:
" They're both very professional and competitive with each other with their performances, which is great because they don't settle down and think that they're together so they don't have to do much and can just be as they normally are, no. Their characters are nothing like their actual selves. They were damn serious about their characters"
On the Funniest Thing to Happen on Set:
" We were shooting in Islamabad and it was very cold. In some scenes you couldn't wear clothes that were too warm, and we only had 2 heaters to share between 20 people. Just 2! The house we were shooting in was a model house. In model homes, everything is just for show and nothing works, not even the washrooms. So we had to use the bathrooms in the offices nearby the model home! And the bladder is overactive in the cold to begin with!"
"By the end we had 8 heaters. People from Karachi especially are not used to such cold, so I had my own heater and we needed another in the changing area and so on. The house was freezing and had no doors, so we had to have doors put in where we needed them. Ahad, Sajal and everyone else were constantly fighting over heaters 'Woh heater ka kaam hogaya hai? Woh heater ka kaam hogaya hai? Idher dey doh! Heateron ki laraiyaan horai thi!' 
We for one, cannot wait for the next episode. What do you think is going to happen? Sound off on the comments below.