#JusticeForHooznoor: 7 Year Old Girl Brutally Raped and Murdered in Noshera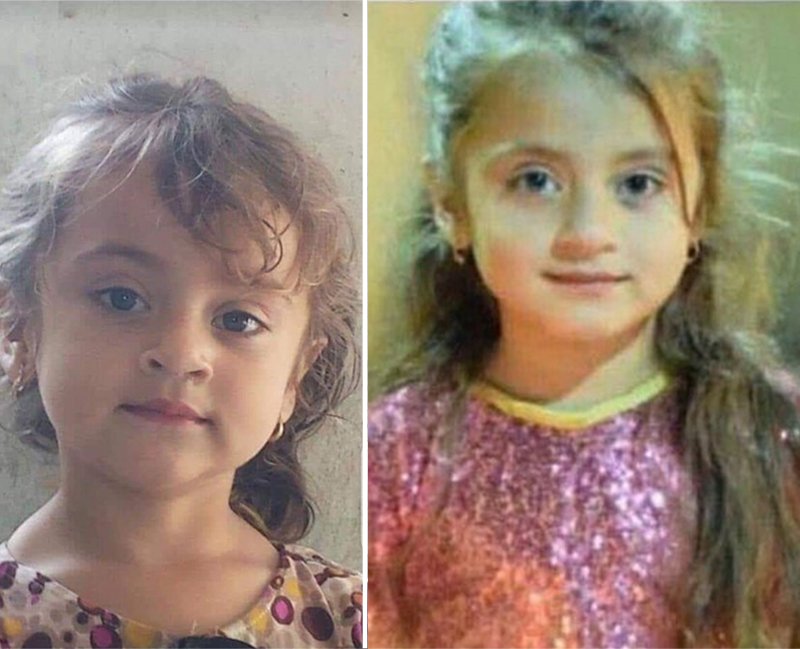 Another day, another little angel taken away from her parents in the most brutal way possible. Falling prey at the hands of some disgusting man/men. This little angel, Hooznoor, went missing after she left the Madrassah in Kaka Sahib, Noshera. According to the Police officials, she was subjected to rape before being murdered. A police team has recovered the body last night of the young girl which was taken to the hospital for post mortem after it was recovered from Pir Such area.
District Police Officer (DPO) Kashif Zulfiqar told the media that two men have been arrested who were spotted by her relatives after registration of a case in the incident. He further said the arrested men confessed raping the girl during interrogation.
The father of the young girl has appealed to Prime Minister Imran Khan for justice and the country is outraged by the sinister act itself.
No fucking news or recent tweet that I've seen about this ANGEL Hooznoor who was raped and strangled to death in Nowshera??? Where are the culprits????? Who's responsible for taking away that light of life from her?? #JusticeForHooznoor pic.twitter.com/71G86XNoRo

— NADIA HUSSAIN (@NADIAHUSSAIN_NH) January 20, 2020
https://twitter.com/TubaAtweets/status/1219331765036310530
Make new strict law against rapists and hang them publicly. We as a nation can't afford such brutality. Why another innocent soul? #JusticeForHooznoor pic.twitter.com/Bhh5KcTXDD

— Mamona (@MamonaHassan25) January 21, 2020
It hurts me to even think about the kid. Just look at her, she is an angel but no we as a nation care more about tv serials. Bloody hypocrites we are. #JusticeForHooznoor pic.twitter.com/QrB5lap6Xm

— Taimoor Ali (@PrietenMisterio) January 21, 2020
This will never end until and unless these monsters will be hanged till death infront of public.#JusticeForHooznoor pic.twitter.com/PM4hpx9IUg

— Hassan Khan (@HassanK72699913) January 21, 2020
https://twitter.com/oye_mushtu/status/1219521891741900800
Zainab, farishta, jannat and now hooznoor and don't know how many more. one more rape, what we did? Hate this Judicial system if they don't stop this who will? Hang the rapist publicly. #JusticeForHooznoor pic.twitter.com/6zvbpHaMwZ

— Ubaid Paracha (@UbaidParacha4) January 21, 2020
Another beautiful, innocent soul subjected to such a sinister act. Our heart goes out to her parents.