Coronavirus: What Does The Lockdown in Sindh Mean?

While Sindh takes strict measures to contain the spread of the virus, and a lockdown has been put in place, it is important to understand what the lockdown means.
What to Do in Case of An Emergency?
In case someone needs to head out to the hospital, there can be two people in the car. Only two people can leave the house together in one car in case they are on their way to the hospital.
Will Pharmacies and Grocers Be Open?
To ensure everyone's safety and access to basic necessities, pharmacies and grocers will remain open. However, grocers and pharmacies have been instructed to only call in employees that are needed and to ensure that they follow the necessary precautions.
Will Banks Remain Open?
Partly, yes. Banks will be closed but ATMs will be open to ensure that people have access to their money in order to buy basic necessities. Normal public banking will remain closed.
Violators of Lockdown May Be Imprisoned
For those who plan on violating the lockdown, authorities are allowed to arrest them under Section 144, and they may be sent to jail.
Won't the Daily Wage Earners Be Affected by This?
The Sindh Government is doing their best to ensure that the poor and daily wage earners are taken care of. The economy will take a hit no doubt but the government, along with some NGOs and celebrities have come forward to support the people by donating ration bags. Some of the NGOs on board are Seylani, Chhipa, Edhi, Alamgir Foundation, and Al-Khidmat, among others.
As far as the Sindh government is concerned, there will be no electricity or gas bills to pay. QESCO, SEPCO and K0electric have been asked to not collect this month's bill from consumers whose monthly bill is less than Rs.5,000 and charge the amount in installments in the next 10 months. The same goes for Sui Northern Gas Company consumers, whose monthly bill is about Rs.2,000 or less, should be allowed to pay in 10 installments.
They have requested cable operators not to charge their dues this month. They are also asking landlords not to ask for rent payments for a month and receive it next month through some kind of installment system.
Who Is Exempt from the Lockdown?
Necessary and/or unavoidable religious rites like last rites, Namaaz-e-Janaza, burial and related events [are exempt] provided that all precautions against spread of disease are taken and a safe distance of 01 metre (3 feet) is maintained between people gathered in small numbers/ close family members after prior intimation to SHO of the area.
Travel in single number in a vehicle but they may carry one more as an attendant in case there is some medical emergency
One person per family may go out to buy essential medicines, grocery, etc., with a driver only in the case of elderly or handicapped
Person in vehicles carrying essential food items, such as products from mills or factories, medicines, and medical equipment, with only a helper or cleaner allowed on vehicle and no passenger allowed on such a vehicle
Persons travelling or going out as exempted were obligated to carry their valid identification card (or CNIC) and an official card or an authority letter duly signed and stamped by the Head; they were also required to travel & gather at work keeping in view social (1 metre / 3 feets) & taking safety precautions against the spread.
What Counts as Essential Services?
• Port operations, PNSC, and Customs services
• PTA, PTCL, and NTC service staff
• Cellular companies' services staff for repair and maintenance of towers and cables
• Banks (with limited staff for services)
• Petrol pumps
• Welfare organisations, such as Chhipa, Edhi, Seylani, and JDC, providing essential services
• Media persons authorised by Information department, as well as newspaper hawkers
• Any other class as may be deemed essential and so declared by the Government
• Health and related services, such as hospitals, medical stores, laboratories, manufacturers
• Food and related industry or manufacturers
• Grocery stores, as well as general and convenience stores
See Also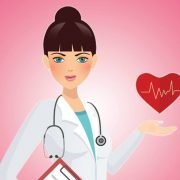 • Fish, meat, vegetable, and fruit vendors, as well as dairy shops
• Essential municipal services
• Electricity and SSGC
• Water supply (including supply by water tankers where essential) and sewerage