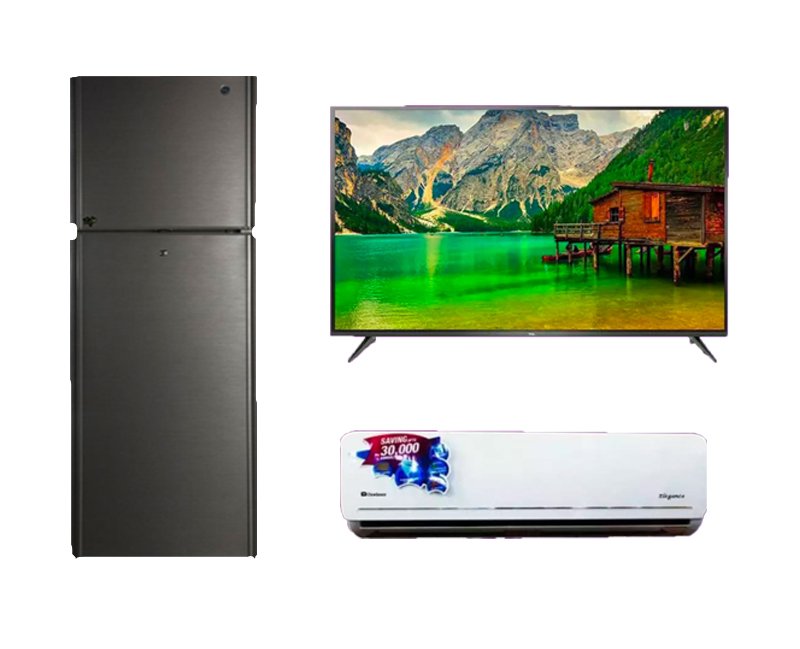 Daraz' mega Gyara Gyara (11.11) sale is around the corner and it is the best opportunity for anyone looking to build a home to get their hands on discounted essentials from leading brands such as ACs, LED TVs, and refrigerators! The platform is offering discounts worth Rs 50 crore and 8 million deals!
DarazMall – an online gateway to 400 leading national and international brands – has everything you need! Head over to the Daraz app now to check out what's on offer from Audionic, Hisense, TCL, and other top brands.
Grab energy-efficient air conditioners and high-quality display television sets from Haier. Make sure
to check out the brand's new automated top-load washing machines!
For music lovers, Audionic products prove to be an economical, yet reliable solution. The home theater systems are a complete set – with top of the line speakers, sub-woofers and remote controllers. All Audionic products also come with a minimum of six-month warranty cards.
DarazMall also offers products from other similar brands such as TCL, Changhong Ruba, Panasonic
and many more.
Pro tip: Daraz now offers Easy Monthly Installments (EMI) Plans with leading banks such HBL, Silk Bank and Bank Alfalah. The service allows customers to purchase items through a deferred payment plan with zero mark-up.
The Gyara Gyara sale will start at midnight on November 11th. Download the Daraz app now, activate your Daraz Wallet, store your card details and start adding to cart – you don't want to miss out on the deals!
Gyaara-Gyaara is the biggest online shopping event in Pakistan – so make sure you don't miss out!