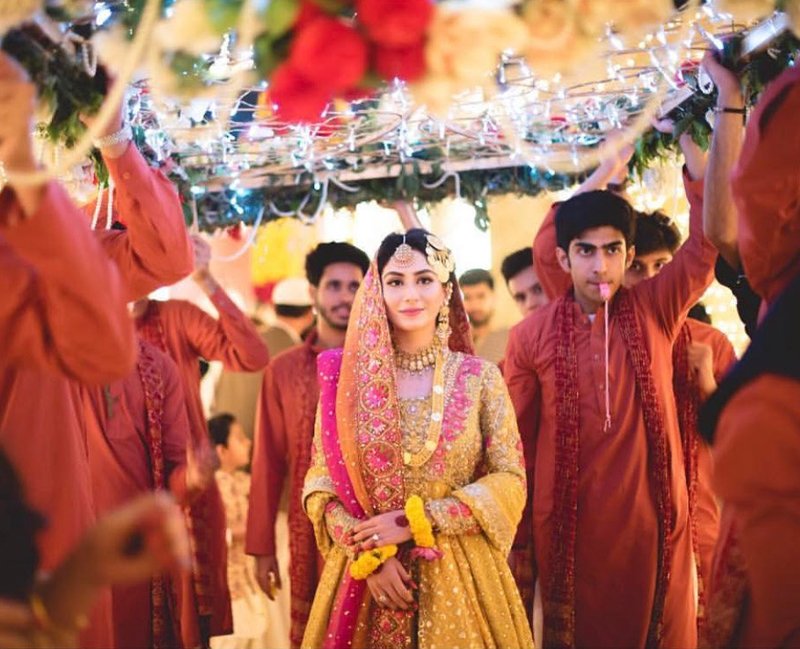 [video src="https://www.youtube.com/watch?v=xoWMv4eu-V8&t=81s"]
When it comes to planning your wedding, it's always the minute details that will get you. What colour the male dancers dupattas should be or what transition music should be played during the songs switching, stuff like this is what will take the longest to decide. One other such cause for concern is the lovely brides entry song, especially for the Barat. Mehndi is easy because there are soooo many upbeat Mehndi suited options, but for the Baraat? It's a toughie! Here are some of our faves to make your shadi planning that much easier:
The Boatman- Nitin Sawhney
This is a BEAUTIFUL Bengali song with the most stunning lyrics. Music has no language, but in case you're curious, here's the english translation:
Caressed with love I drifted ashore from the sea
The sand shows a new way
The light blends with the darkness
The wind is full of love
Who are you boatman who paddles this boat, whom I cannot see
Ghar Nari- Fareed Ayaz
Mahira Khan is the perfect example of how well suited this song is for a bride's entry.
Chaap Tilak- Hadiqa Kiani
This song takes a minute to  properly start so get it cropped and edited according to what you need.
Kaise Tumse Mei Kahun – Faizan Zaidi
The lovliest romantic song that will sound soo good playing in the background of all your shadi videos. We can't stop gushing already. Sigh.
Aayat – Bajirao Mastani OST
Kinda sad but so full of love. Imagine this song playing in the back while your husband and you see each other for the first time as bride and groom.
Chadni Raat- Ali Sethi
https://www.youtube.com/watch?v=5NosYGbaOio
An emotional ghazal sang like a song, talking about a long awaited union. We want to get married RIGHT NOW so we can enter with this song.
Paar Chanaa De – Shilpa Rao & Noori
One of our fave songs of all time, Paar Chanaa De is a testament of true love and the sacrifices that lovers make for each other.
Naina- Strings
We wanted to include every song Strings has ever released in this list, but we settled for Naina after throwing a dupatta over our heads and entering the office as a fake bride while this song played.
O Sanam – Lucky Ali
This is the ONE. That is all.
Jhoom – Ali Zafar
The king of controversy had a hit with this song and it's timeless.
Nai Jaana- Neha Bhasin
We grew up hearing the acoustic version of this being sung by off key aunties at dholkis and are so glad there's an official version now.
Agar Tum Saath Ho – Tamasha OST
The video of this song plays it off as a sad one, but the lyrics are incredibly romantic and magical.
A.R Rahman – For You My Love
A.R Rahman can do know wrong, and this song which is a mix of both english and urdu/hindi, is perfect for Shaadi's. Skip to the desi parts if english songs aren't for you.
Safarnama – Tamasha
Because a wedding is the start of a journey with your husband, this song is the ultimate entry song.
Did we leave out any good ones? Let us know in the comments below.