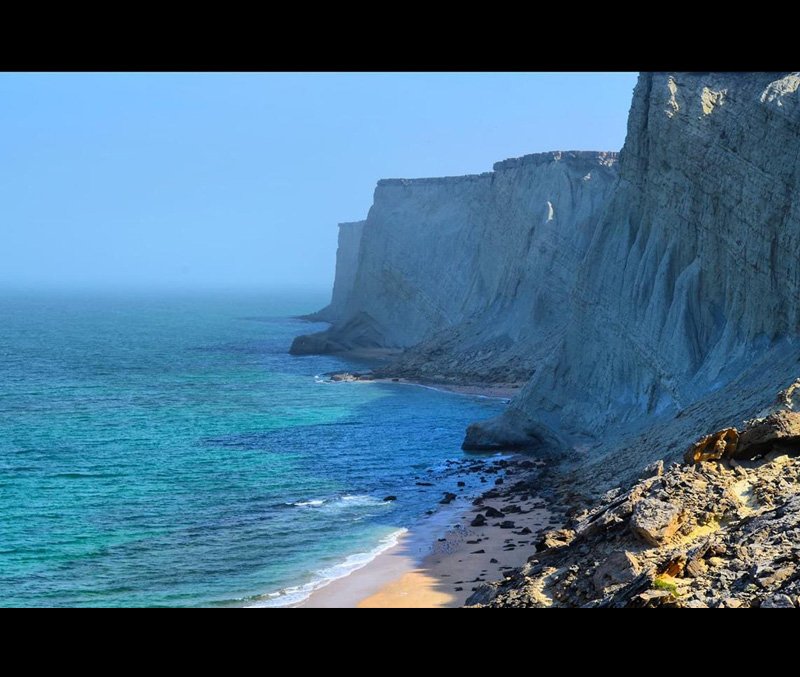 There are many hidden gems across Pakistan and one such gem is Astola Island about 25 km off the coast of Balochistan, in the Arabian Sea.
The large uninhabited island is about 7 km long and 2.5 km wide, with magnificent white cliffs surrounded by turquoise water. A narrow white beach runs around the border of the island. In some places, the cliffs shrink inland to create secluded cloves. It is quite stunning and largely untouched.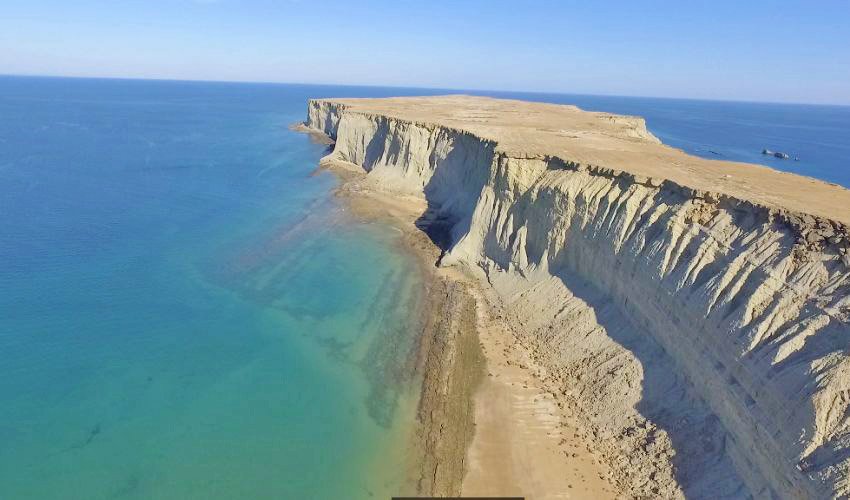 Astola Island, is also known as Jezira Haft Talar (Island of the Seven Hills), and could be a great tourist destination but due to its remoteness it is widely unknown. To reach Astola, one has to drive seven hours from Karachi to Pasni, a sea port town which is about 40 km from Astola Island. From there, the destination is another three-hour by boat.
For many years, between September and May, fishermen come to Astola to catch lobsters, crabs and oysters. Despite that, there are no facilities on the island, except for an old lighthouse and a small mosque. People who visit the island usually camp at the beach and go for snorkeling or deep sea diving.
Those who have visited the island have been stunned by the crystal clear, turquoise water which looks so much like a beach on the Mediterranean. Some have hiked the cliffs as the view from the top is even more alluring.
Vegetation on the island consists of shrubs and large bushes only, as the island has no source of fresh water of its own. Keekar is the only tree which can survive the harsh conditions. Astola is a tough yet popular destination for camping and eco-tourism.
Unfortunately, fishing activities, both legal and illegal, have caused much damage to the island's ecology. The fishermen dump trash and broken nets on the coast that gets tangled in the corals and damage them.
In 2017, Astola Island was declared Pakistan's first ever Marine Protected Area. However, the government is yet to draw up a plan on how to deal with the problem of pollution.
Let's hope that measures are implemented sooner than later to protect this hidden gem in the Arabian Sea.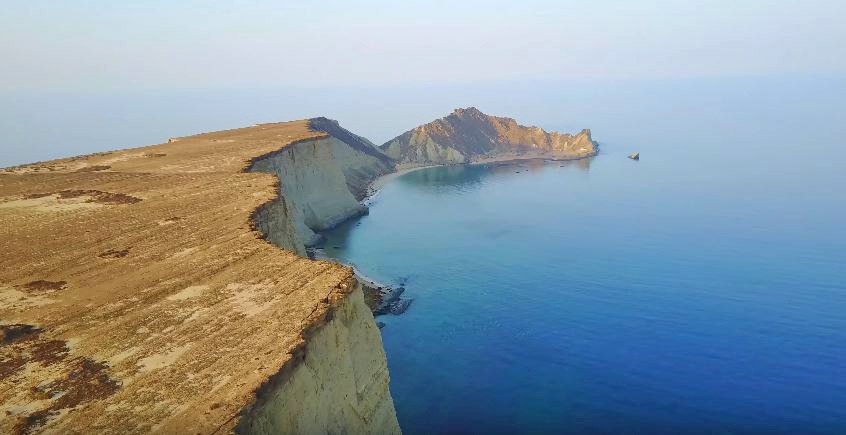 Let us know in the comments below if you would like to travel to Astola Island.