Prevalent Health Issues in Pakistan Call for Proper Sleep Education: Master MoltyFoam's Sleep Research Foundation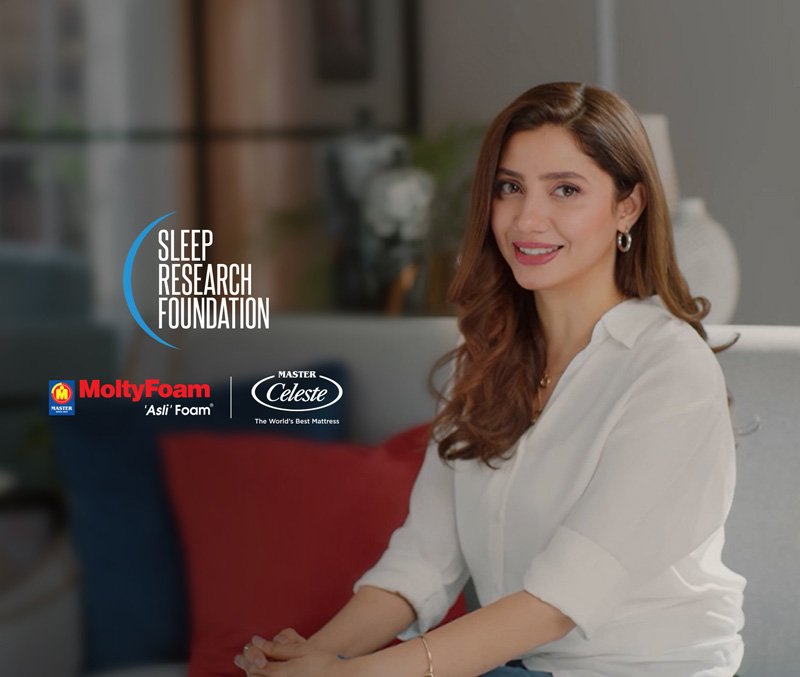 Non-communicable diseases such as diabetes and hypertension are proving to be a great threat to the people owing to unhealthy lifestyles and changing environmental conditions. Technological advancement, processed food, unhealthy way of living, lack of physical activities, and disturbance in the sleep cycle are giving birth to the life-threatening diseases.
Realizing the importance of sleep, in a recent campaign with Mahira Khan, Master MoltyFoam introduced its Sleep Research Foundation – a platform dedicated to the positive benefits of sleep health. The campaign highlights the importance of a good night sleep and its impact on our day to day lives and discusses that while maintaining healthy eating habits and regular exercise regimes contribute positively to our health, one shouldn't undervalue the health benefits something as simple as a good night sleep can bring.
Being deep into the comfort industry Master utilizes these sleep studies to manufacture innovative sleeping solutions that help people with several conditions and allow them to enjoy sound slumber. Master MoltyFoam's Sleep Research Foundation aims to explain sleep disorders, sleep hygiene, biological impacts, and how sleep wellness can contribute to the emotional, physical, and mental well-being of individuals. Multiple sleep sessions have been conducted over the last year where independent researchers, physicians, lifestyle coaches, psychologists, and psychiatrists have come together and shared their expertise and knowledge over prevelant sleep disorders – Their causes and cure.
Master Group reflects its enthusiasm for healthy Pakistan into Sleep Research Foundation with the aim to conduct effective studies that promote the public health agenda, revolutionizes the comfort industry, and educate people on sleep importance.
From automotive to comfort, furnishing to textiles, chemicals to healthcare, Master Group of Industries, as one of the leading conglomerate in Paksitan, has always strived to introduce innovative solutions for the well-being and development of the country & its people.