Aamir Liaquat Made an Insensitive Joke About Irrfan Khan's Death During a Live Show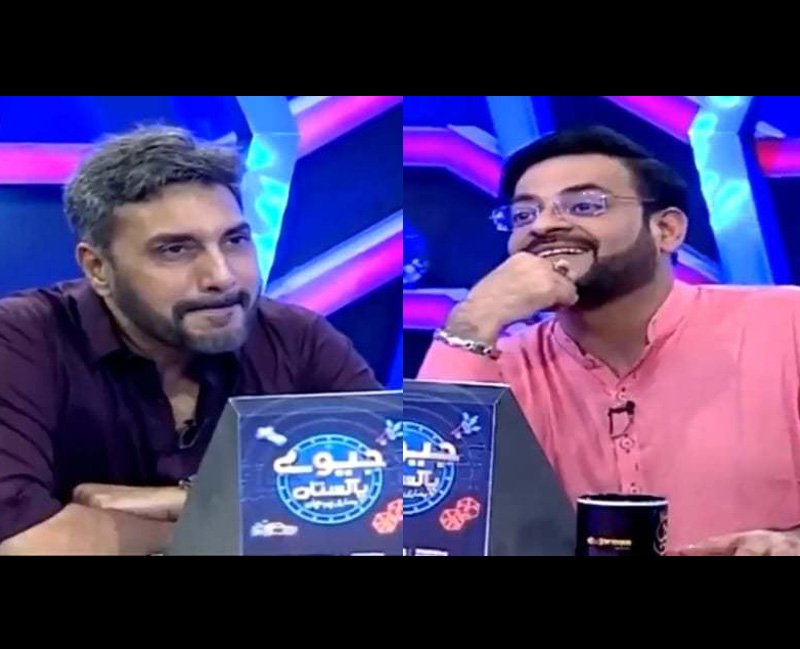 https://www.instagram.com/p/B_qt32Ynn2C/
Aamir Liaquat – a man known for his controversial and politically incorrect statements. And yet, we wonder why he continues to get screen time. Once again, Aamir Liaquat said a few things that have led to great public backlash. But this time, it wasn't force feeding a mango to a young boy, this time, he cracked a callous joke about Sri Devi and Irrfan Khan's death. Considering how the world is still reeling from the death of such great actors – to make such comments on live television is despicable.
What exactly happened? One of Pakistan's biggest showbiz stars, Adnan Siddiqui, appeared as a guest on his show. The two spoke about different things from personal life to careers but Adnan Siddiqui was baffled when Aamir Liaquat said that two people owe their lives to him (Adnan), Rani Mukherjee and Bipasha Basu. Confused? Adnan Siddiqui was too. So Aamir Liaquat went on to explain himself.  Highlighting the career of the Pakistani actor, he said, "You worked in Mom and Sri Devi died, you worked with Irrfan Khan as well and he passed away. You were offered roles in Mardaani 2 and Jism 2 but you declined, so the actors of that movie owe their life to you," he said.
Taken aback, Adnan Siddiqui merely said that this was not something to joke about. However, he later took to social media to provide a proper response.
https://www.instagram.com/p/B_qXys0HgfW/
He wrote "So I don't know how to explain what I'm feeling right now or what to say. But this need to go out. I was invited on the live chat show 'Jeeway Pakistan' yesterday when this unfortunate incident happened. The anchor Amir Liaquat joked about something extremely sensitive. Not only were they both close to me but also as a human it was wrong on so many levels. I cannot even call it 'hitting below the belt"
"It was extremely callous act to joke about the deceased. This is in very bad taste, not only does it show him and me but also the entire country in bad light." And then he went on to apologise to Sri Devi and Irrfan Khan's families "I want to apologize to the families of Sridevi Sahiba and Irrfan Khan Sahab and their loved ones."
"If you see my boy language I was extremely uncomfortable with what he said but I didn't want to stoop to that level. I regret being on the show." He further said "I've learnt lesson and I promise I will not tolerate such act in future. I was hoping this bit wouldn't become public but unfortunately it has."
In response, Aamir Liaquat has issued a public apology for his words.
He might have apologised, but as far as we can tell – the man has a flare for saying the WRONG thing. And while we hope such a thing won't happen again, history does seem to repeat itself.