The Aseer Zadi actor, Saniya Shamshad got into a candid conversation with us and revealed snippets about her life, career and future ventures. She had no plans of stepping into the field of acting if one of the fine actor of our industry Waseem Abbas hadn't discovered her and offered her first break. Since then she has been seen playing some very challenging unconventional roles with a wide range phenomenal actor which include Javed Sheikh, Noman Aijaz, Danish Taimoor etc and has received appreciation from legendary actors such as Rubina Ashraf.
View this post on Instagram
What is your daily mantra for happiness?
Jiyo or Jeena do. Focus on being a good human every day, also we cant make every one happy and its ok if some people are not happy with you as long as you know you haven't harmed them in anyway.
Describe yourself in five words?
Intellectual – Hardworking -Loyal – Creative – SHY…..
Which song best describe you?
I am an old sould at heart, love my old song..
Woh Kagaz Ki Kashti by jagjit singh.
One quote that you live by?
Jis gali jana nahi, uska pata kyun puchna.
Where did you grow up and go to school and college?
I am a Lahori-born and bred. Did my schooling from Sigma Foundation and than continued at Punjab College.
Make a prediction: what will you be doing one year from now?
I would be a pro in balancing family and work, saying that lot of my projects in pipeline would be on Air.
What do you do on your days off?
It's been a while since I've had any off days. But when I do, I spend it with my husband, we both have a travel bug, so a lot of spontaneous trips.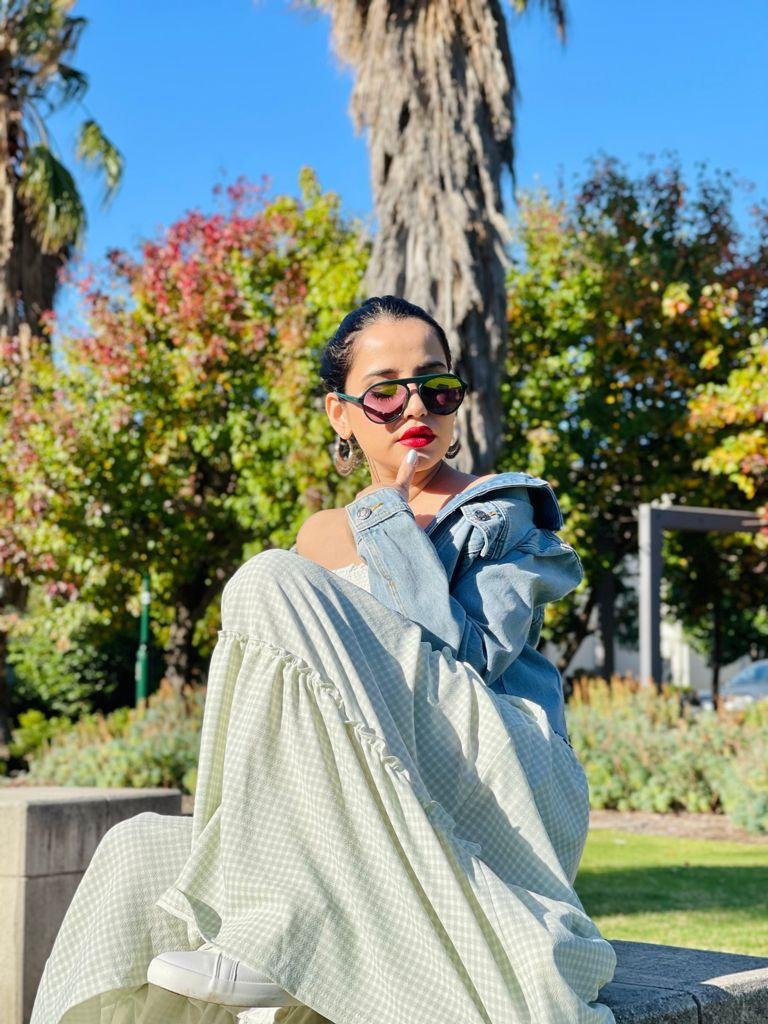 Favourite place to visit in the world?
London
One hobby you plan on taking up?
Want to learn how to play guitar
One poster you had it on your wall while you were growing up?
Never ever had any posters. I had a mind full of imaginations, it was enough for me haha
What show would you like to do a cameo on?
Ertugrul I guess…
Any movie that made you cry?
Being an actor, I know the process of what's going on behind the scenes, so its hard for a movie or any scene to make me cry, because I am conditioned to be involved in imagining the 'behind the scenes' part so much.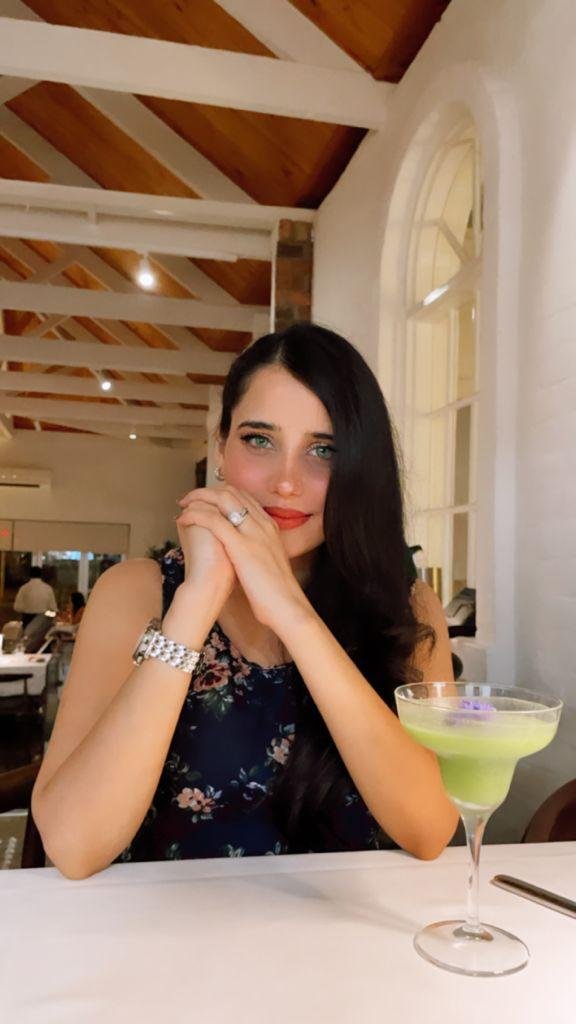 If you'd be a Rockstar for any decade who'd you be?
DEFINITELY RIHANNA, hands down!
If you could be any rapper who would you be?
Female version of Eminem
What's one thing you have from your childhood?
Bad memories and my books
What's your favourite 90's song?
Ye shaam phir nahi aegi' by Junaid Jamshed
Name of your first pet?
I never had any pets. In fact, I was a little scared of animals
If you'd play any professional sports what would you play?
Tennis or Basketball
What's the best impression you can make?
I am beautiful and I am very shy .. hahaha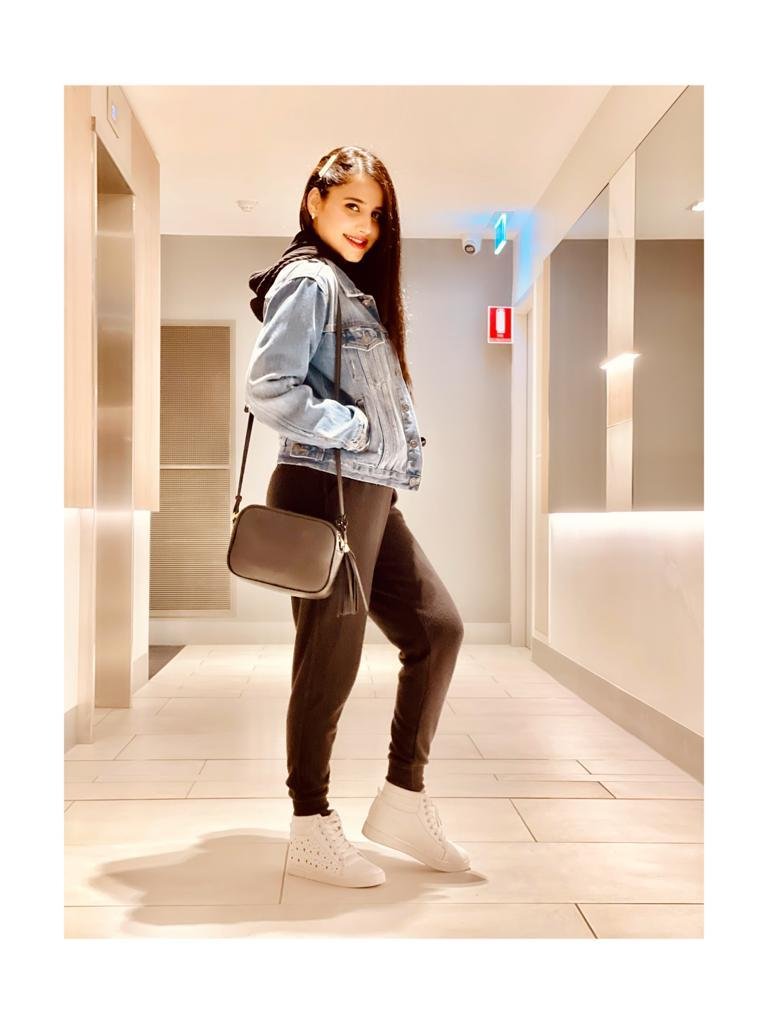 Worst habit?
Number 1. Anger
Number 2. I trust easily
Best habit?
I guess I am really forgiving, and I tend to welcome people in my life with utmost comfort and openness
Biggest role model?
I am a self made woman. Growing up I knew what I didn't want to be so definitely had no role models..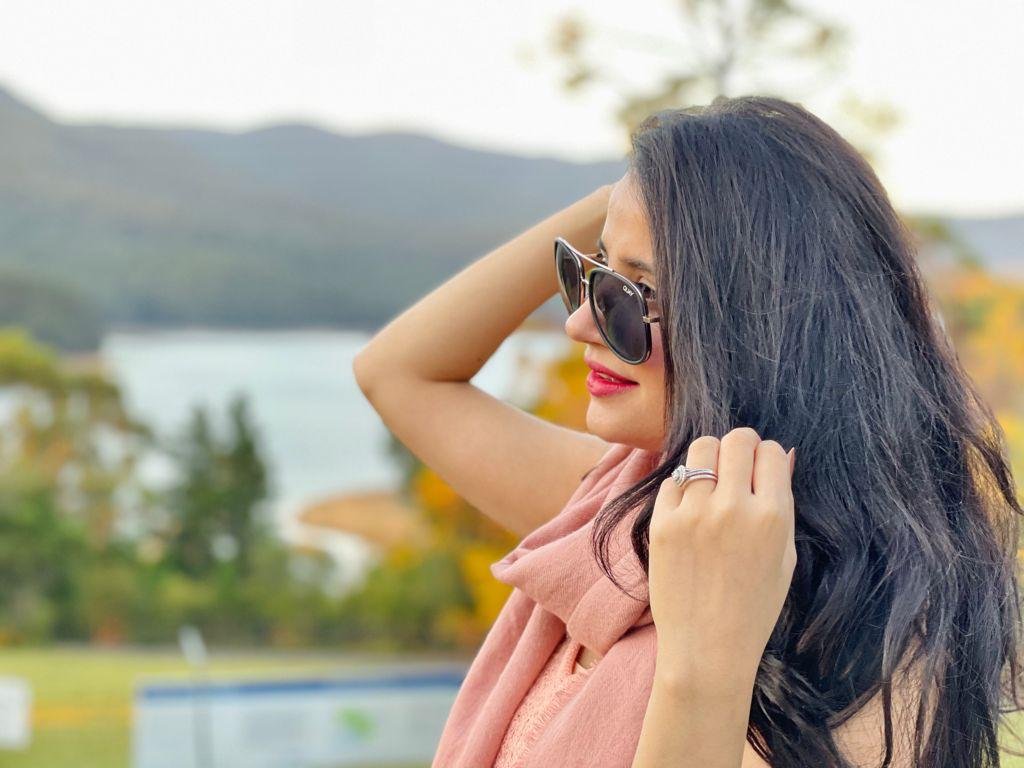 If you were not an actor what would be your dream job be?
I would be operating my own NGO
Craziest thing happened on set?
This one time, a male co-actor had to fake a slap on my face. And in the scene, he lost control over his hand and there I went, flying away because of his slap. It was crazy but funny too.
Who would you love to do a lead opposite?
Ali Zafar or Fawad Khan
Best piece of advice ever received?
Focus more on your need, rather than your wish
What's the biggest personal change you've ever made?
I became more confident and fearless in the past year or so. So I guess I changed my fixated perceptions on certain things and embraced life openly
Why is it that on a phone or calculator the number five has a little dot on it?
Really? I just check my phone, there's no dot. Why are you playing with me? Lol
What's the most money you've ever given away?
What my right had does, left hand doesn't know it either….
If someone gave you the power to save just one animal species on earth, which would it be?
Panda, panda and panda
What do you most regret and wish you could re do?
I trusted wrong people, and they kind of took a lot from me. I would really like to undo all that I gave to wrong ones but than again Allah has his plans.
Invisibility or flight?
Invisibility
What's your most embarrassing moment"
I was a Guest of Honor for a show in Australia. Upon arriving on the stage to speak a few words, I froze for a good minute. Hahaha but than I picked it up from there…
What in this world breaks your heart?
Humanity is becoming rare these days, it breaks my heart to see that the world is overflowing with selfish and self centered people.