"A Glimpse of Death": Hasnain Lehri Shares Distressing Experience of Turbulent Flight

In the aftermath of the PIA plane crash in Karachi, and the surrounding controversy of the fake licenses of hundreds of Pakistanis pilots, air travel no longer seems safe in our country. People are afraid while getting on what used to feel like a safe, routine 2.5 hour flight between Lahore & Karachi, and Hasnain Lehri is no different. Model by profession, Hasnain Lehri took to his Twitter account to explain a nerve-wrecking experience he recently had while traveling with Serene Airlines.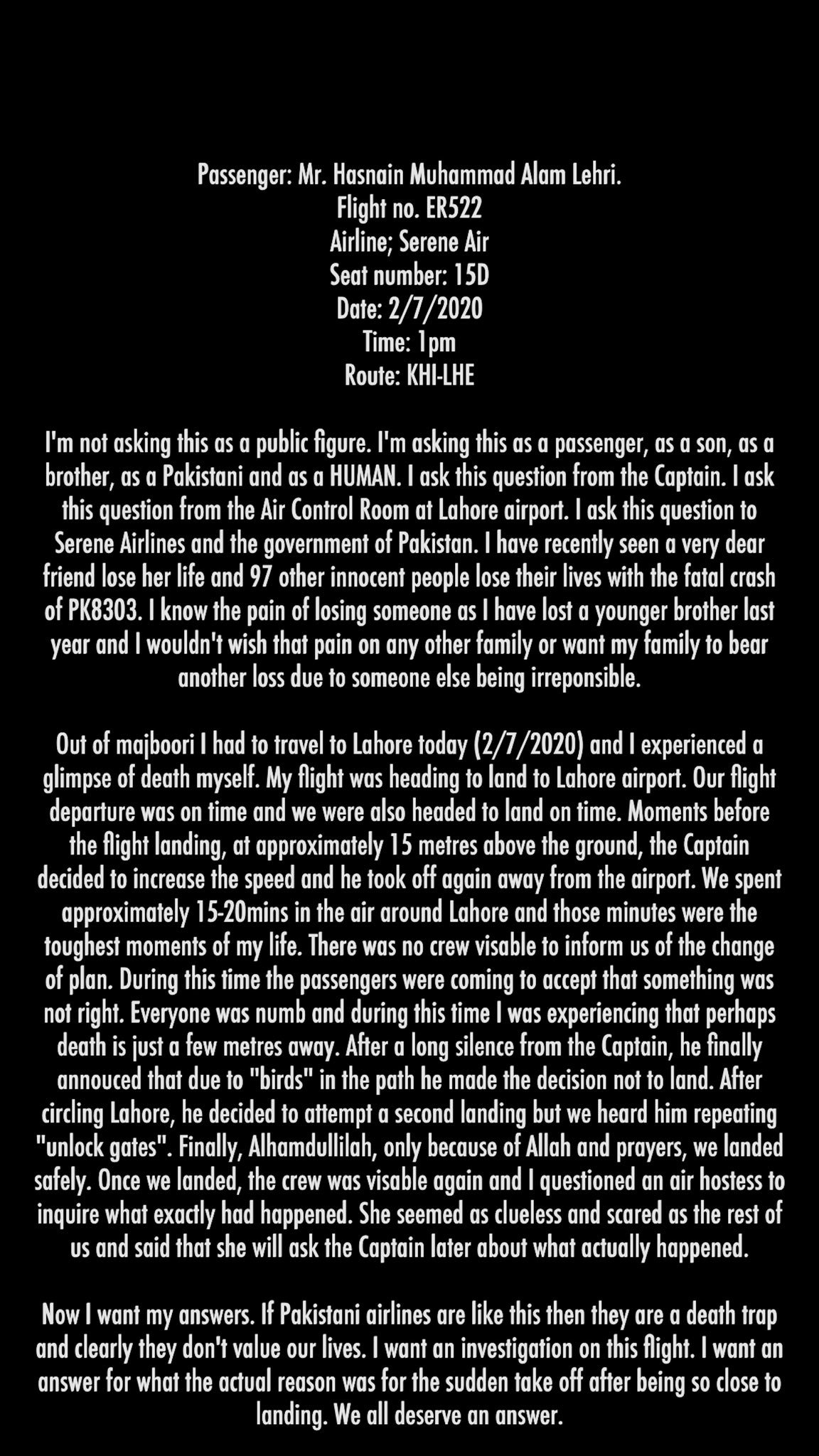 He recalls his experience on the flight as "a glimpse of death".
"Moments before the flight landing, at approximately 15 metres above the ground, the Captain decided to increase the speed and he took off again away from the airport. We spent approximately 15-20mins in the air around Lahore and those minutes were the toughest moments of my life."
"Everyone was numb and during this time, I was experiencing that perhaps death is just a few metres away'
Like all Pakistanis, he too, wants answers. "If Pakistani airlines are like this then they are a death trap and clearly don't value our lives. I want an investigation on this flight. I want an answer for what the actual reason was for the sudden take off after being so close to landing. We all deserve an answer".
It is deeply troubling to have undergone such an experience. And we are glad that Hasnain, and all others on the flight, have reached home safely.