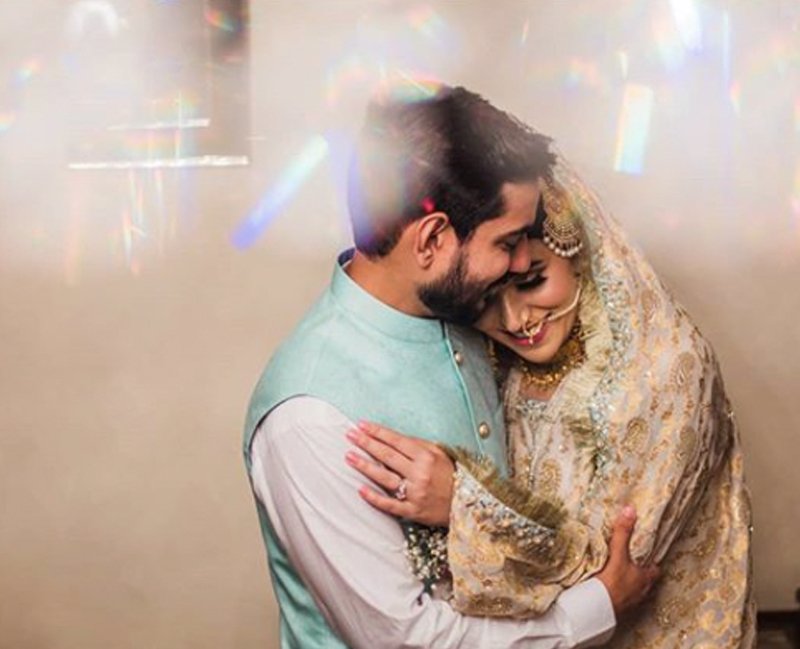 "We're here to make magic happen, because it's not your own event, it's ours."
This is the motto of Yratta Media. Yratta Media is the relatively new kid on the block that is contributing to some serious art in the world of photography. Here's why you need to book them for your next event, no questions asked:
No 2 things are the same. Couples are like snowflakes. Each and every one of them is unique, with their own story and their own kind of love. This is what Yratta specialises in. They will cover your wedding in such a one of a kind way that will make you feel so special on your wedding days, just as it should be. Be it their videos or their shoots, they always seem to bring a new spin to each and every one of them. And we simply love the element of uniqueness that they bring to mainstream wedding photography.

Saad Ayub used to be a screenwriter, which is a skill that allows him to paint a beautiful story of how the couple met, fell in love, and what makes them the perfect match. The fact that he is is so approachable and friendly is an added bonus. He will go out of his way to make you feel comfortable, which helps make the moments captured on film just that much more organic.

He also has experience in the field of cinematography, which means you get your own film starring you and your spouse, but it's reality! So if you ever wanted a feature film starring you and your partner, Saad Ayub can make that happen for you.
The way Yratta Media captures candid moments is a thing to behold. The secret glances between the groom and the bride, the coy smiles, and just the warmth of the love shared is documented so beautifully on film that it leaps out of the pictures and makes it so much more.

Now we know that there is definitely a fine line between corny and emotional, and Yratta Media treads this line with such ease that it almost is a sight for sore eyes. We live for their captions as it feels like a fairytale come to life.

We especially love the dance floor coverage. It's as if we can hear the music blaring ourselves. From the beat to the song itself, we can feel ourselves grooving to the sound. If that's not talent, we don't know what is.

You won't find any forced, titanic poses if Yratta Media is covering your event. There will also not be any age old "man standing next to the wife seated on a chair" poses. Due to Saad's young age, and natural talent, he is capable of out of the box thinking and uses so many different angles of story telling that every single picture will make you go "Aww."

If you want your happily ever after captured on film in ways that you can truly relive the moments, Yratta Media has got you covered. With their different packages, they also make wedding photography affordable and flexible for you, with a little something for everyone.